Living in New York has spoiled me in the sense that I can typically enjoy nonstop flights to many of the destinations I visit. Occasionally, though, I must connect at a European hub airport to get to my final destination. As Delta Air Lines' nonstop flight from New York to Nice, France wouldn't be starting for the season until a few weeks after the time I needed to be in Nice, I found myself connecting with Air France through Paris in both directions.
After a de-icing delay in New York, my two-hour connection in Paris was cut down to the bare minimum. There was no time to visit the brand new Air France lounge in the Terminal 2F pier of Charles de Gaulle Airport, nor time for a snack. I only had time to move from gate to gate.
Once I figured out how to get from my arrival gate in 2E to 2F, I was first slowed down by a long and chaotic line for transfer security. Although I was in business class for this trip, I didn't see any priority lane for quicker access. Lines snaked all throughout the hall and workers seemingly randomly divided up the line into smaller lines while passengers begged for priority handling to make tight connections.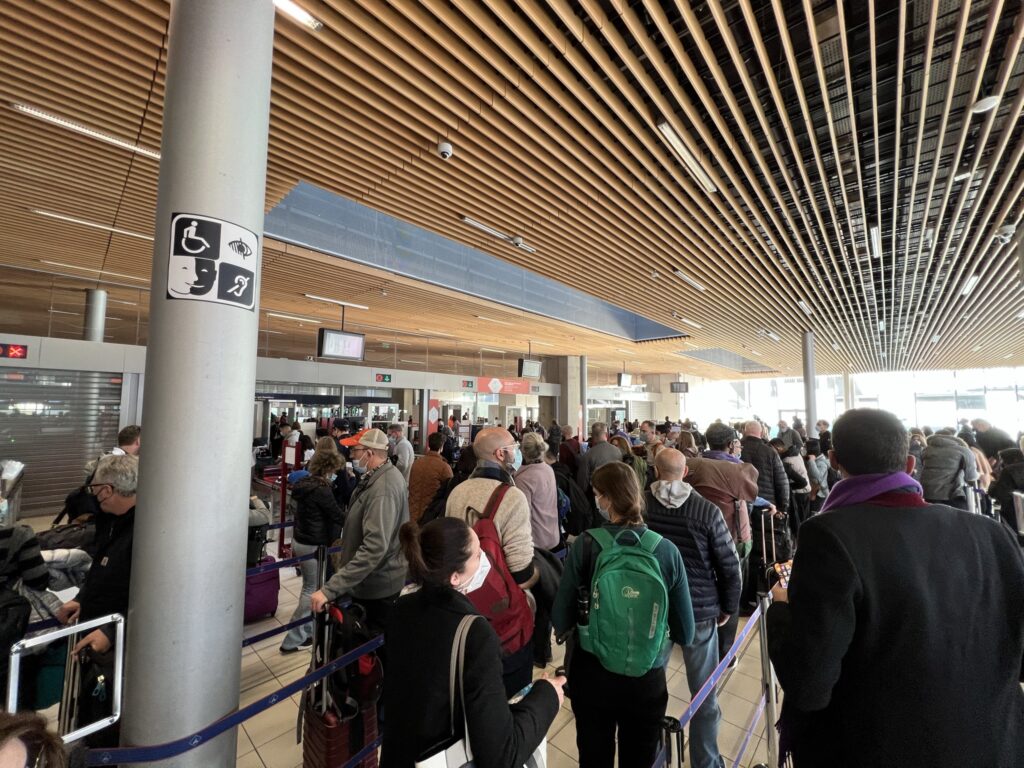 After the security screening and passport check I eventually found myself in the equally chaotic piers of Terminal 2F. It seemed that every gate was being utilized at once and although the pier is visually stunning, it is woefully undersized for aircraft carrying up to 212 passengers each.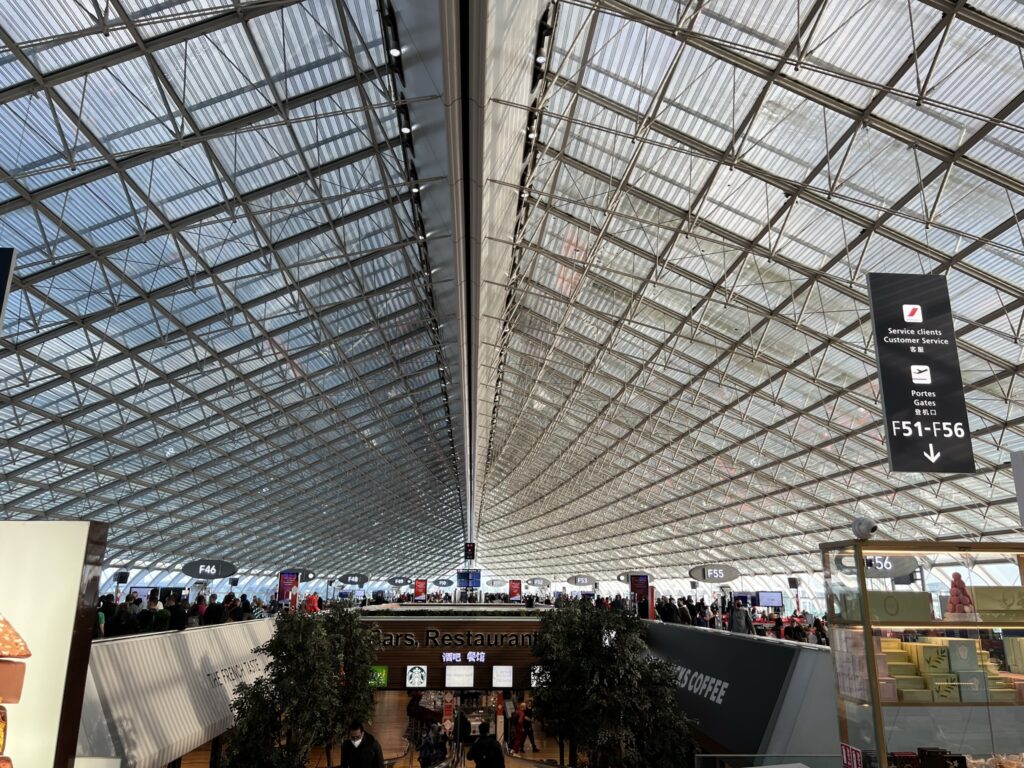 Without so much as a word from the gate agent or push notification from Air France, the flight saw a 30-minute boarding delay.
While this delay wasn't the end of the world, had it been communicated ahead of time I would have been able to go to the lounge for a quick shower and snack rather than unnecessarily standing in the boarding area.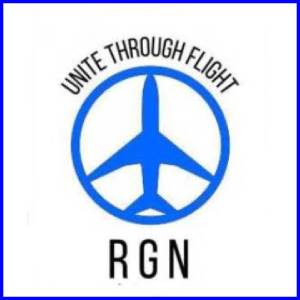 Once I boarded the Airbus A321, I was greeted by several flight attendants who were vigilantly checking the mask status of all passengers as they boarded.
This happened to be the first day that France had relaxed many of its COVID restrictions, including a mask requirement in nearly all settings except for public transportation. Not only were attendants ensuring that all passengers were wearing a mask, but a surgical-style mask to boot.
Air France business class on narrowbody aircraft is the typical "EuroBiz" adjacent seat-blocked affair, offering only a regular economy seat with minimal if any added legroom. Air France has installed USB power on most of its Airbus narrowbody fleet which was an added bonus to an otherwise very basic seat.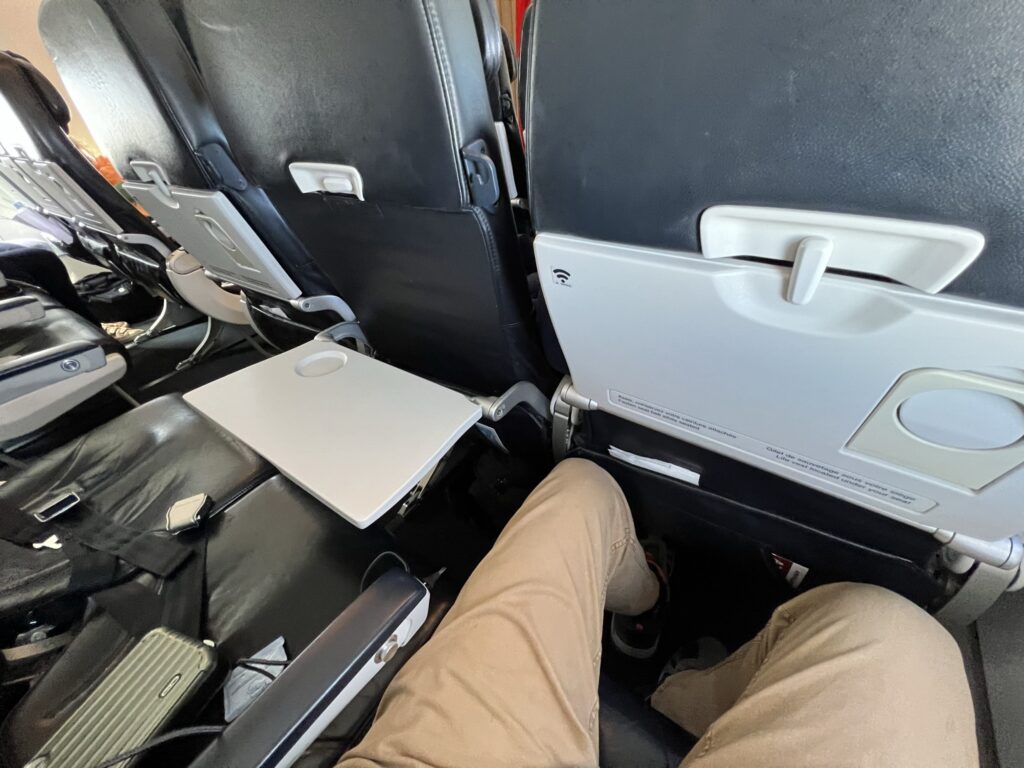 After a beautiful departure over Le Bourget Airport and Paris, I connected to the also recently-installed onboard Internet.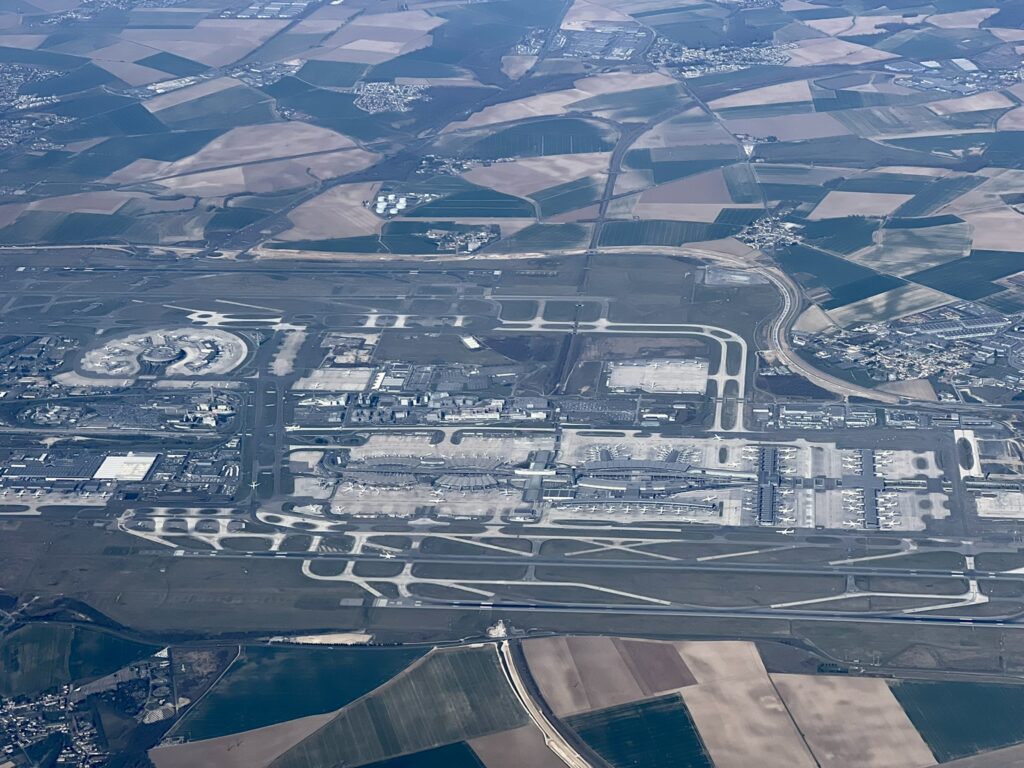 The Ku-band satellite-powered inflight connectivity system is operated by Anuvu and offers three levels of connectivity — a free messaging plan, a surf pass for EUR 3, and a stream pass for EUR 10.
I opted for the surf pass and found that while speed tests showed nearly 30 Mbps on the download side and mostly smooth browsing, I was unable to upload photos to Twitter. No entertainment options were available on the system, outside of a few basic games and a moving map.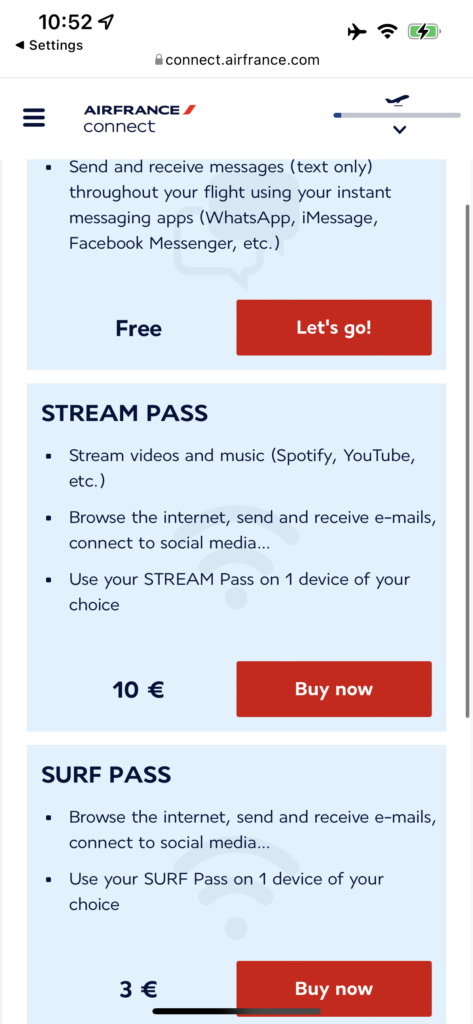 I was excited for a snack on this quick flight since I was unable to visit the lounge. Air France offered a prepackaged pastry and orange flavored dark chocolate sticks along with a coffee. Nothing substantial was offered, but that is to be expected on a roughly one-hour flight.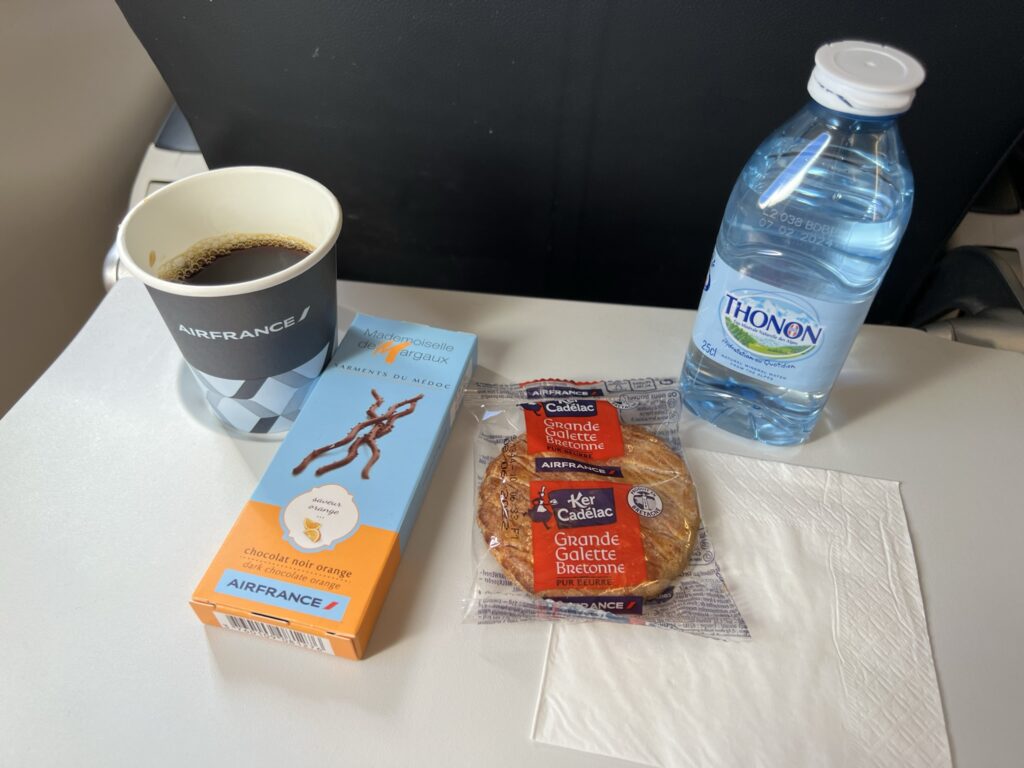 On the return from Nice, I arrived at the airport a bit earlier than normal to allow for COVID-19 document checks since Delta had not managed to pass that information to Air France. Thankfully there was no wait for assistance, and that allowed me some extra time to enjoy the Infinity Lounge that Air France contracts with at Nice.
The lounge offered plenty of space and a wide selection of drinks and snacks while we waited for boarding to begin.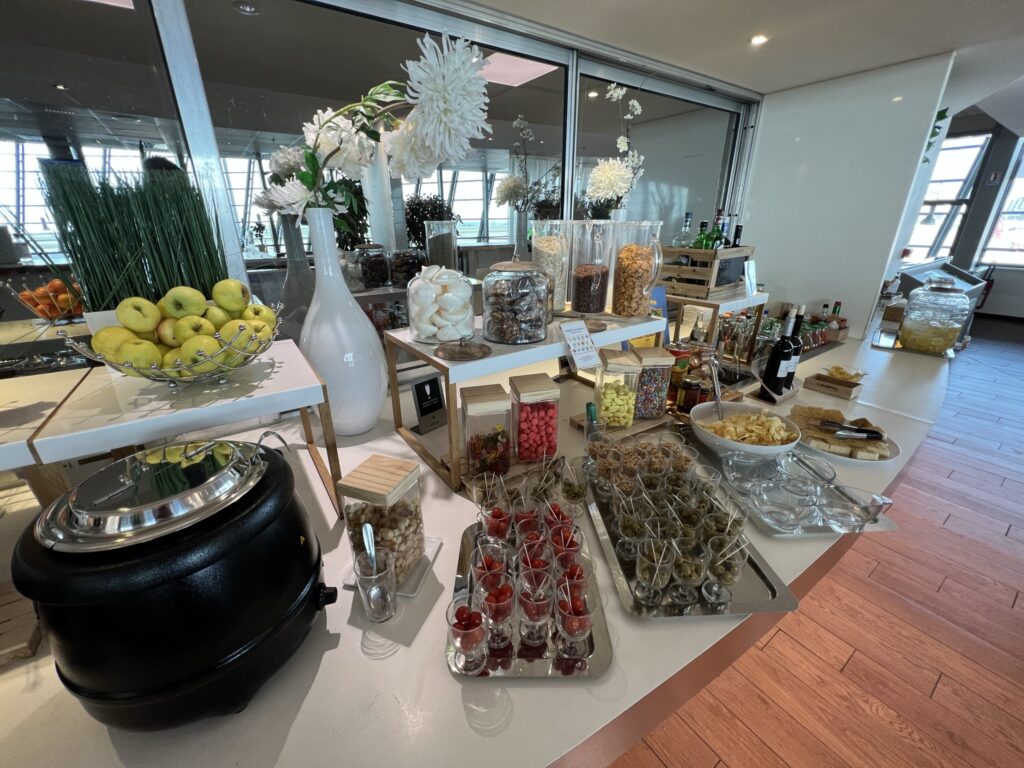 The return flight, operated by a smaller A319 rather than an A321, offered an almost identical experience. On this flight the prepacked pasty was replaced by a box of chocolates and I selected champagne instead of coffee. I also opted only for the free messaging plan this time around.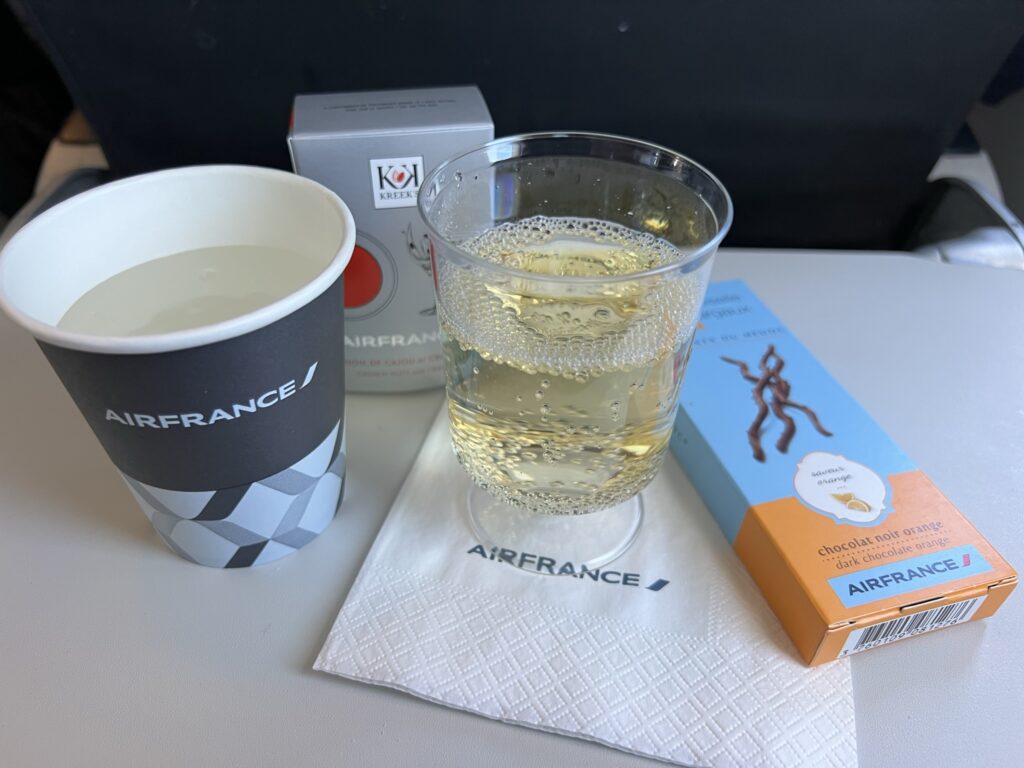 There really isn't all that much separating the experience between the major European airlines, but Air France offered a consistent product on both of its flights. I would have liked a more substantial snack on these flights but that is hardly a deal breaker.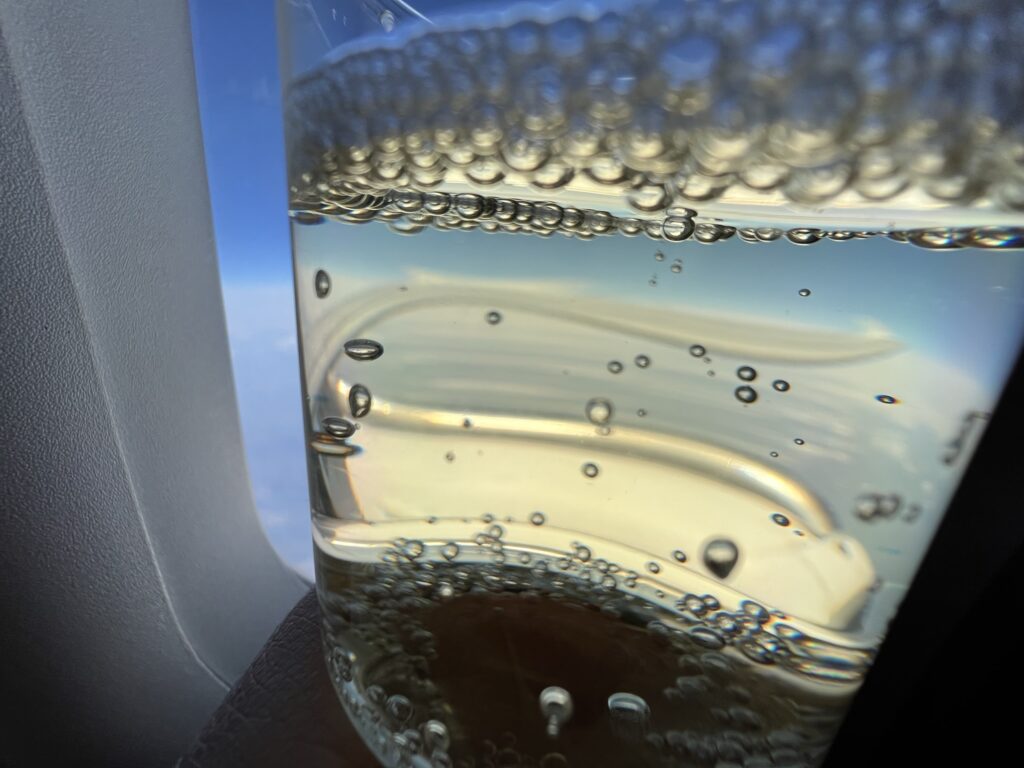 Outside of the chaotic and crowded conditions connecting in Paris, Air France did not disappoint on these short flights.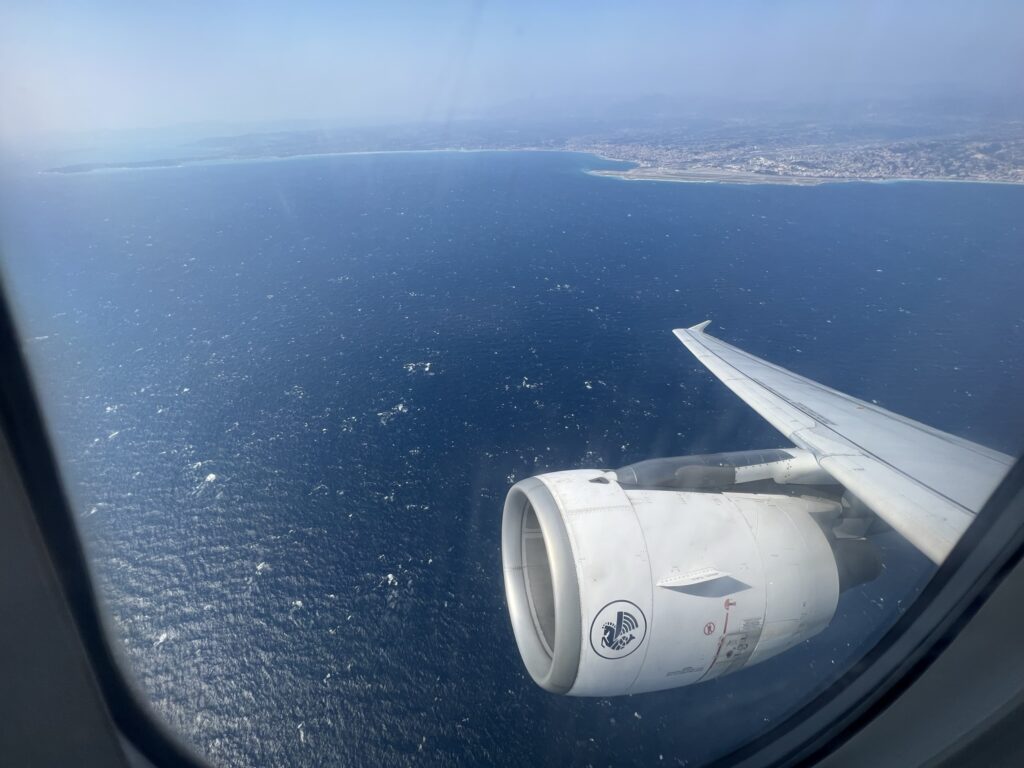 Related Articles:
All images credited to the author, Jason Rabinowitz