Seattle-Tacoma International Airport (SEA) has joined the small but growing flock of airports that are home to ghost kitchens and virtual restaurants with the opening of a chicken-themed virtual restaurant, called Chicky.
Seattle celebrity chef Kathy Casey, who already operates several venues at SEA, hatched the idea, taking inspiration from a large porcelain chicken in her test kitchen and lessons learned during the Covid crisis.
"The pandemic taught us adaptability and innovation are necessary for all businesses to endure and grow," said Casey. "Adding a ghost kitchen/virtual restaurant to our existing airport brick and mortar space enables us to cross-utilize ingredients, labor, and adds more income to an already existing space."
There was no chicken-focused restaurant at SEA and one of Casey's airport take-out venues in the Central Terminal, Lucky Louie Fish Shack, already had breaded fresh chicken tenders on the menu.
So, rather than negotiate for a new space, build it out, and hire a new staff, Casey created a full chicken-themed menu for a virtual restaurant with chicken tenders, chicken sandwiches, chicken and waffles, and other items.
Here's how it works:
Passengers access the menu and order via QR codes located throughout the airport, via the Chicky To Go website, or the through the flySEA airport app. The food is prepared in the Lucky Louie Fish Shack kitchen and customers are directed to a special Chicky Pick-up window at that venue.
Chicky is the newest virtual restaurant concept to open at SEA, but it is not the first airport virtual food service.
Back in February 2020, just before the pandemic made ghost towns of airports, Annabel Lawee launched Breeze in Terminal 2 at Los Angeles International Airport (LAX). Passengers could use their phones to order healthy snacks, meals, and beverages, with options for those with dietary preferences and restrictions including gluten-free, vegetarian, and vegan.
The food was then prepared in a 'ghost kitchen' inside the kitchen of another airport food vendor and delivered to a kiosk for pickup inside the terminal.
Breeze made it through the pandemic and customers can now order by scanning a QR code in the terminal, going directly to the Breeze web app or using the LAX Shop & Dine portal.
"We have a cart presence, but since Covid, we also have signage in the center of the Terminal 2 food court, accompanied by a brand ambassador," said Lawee.
In July 2021, Raleigh Durham International Airport (RDU) debuted a first-of-its-kind virtual food hall using a ghost kitchen to prepare all the orders.
At the getREEF Virtual Food Hall in Terminal 2, near Gate C9, travelers can use their mobile devices or kiosks to order meals, coffee, and other beverages from eight different popular brands, even mixing and matching their orders.
Customers get text updates on the status of their orders, which are delivered to a bank of lockers near the kiosks. A unique code is sent to a customer's mobile device to open the locker.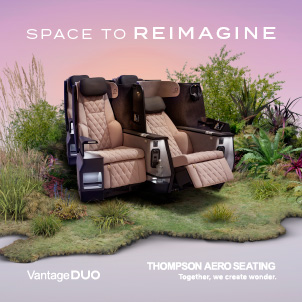 Brands represented at RDU's virtual food hall currently include 800 Degrees Pizza, Pei Wei, Xochimex Cantina Grill, Zinburger, and Rebel Wings, as well as local concepts Beyu Caffé, Hubb Kitchen and American Meltdown.
"RDU's ghost kitchen may finally solve the dilemma of each family member wanting to eat at a different restaurant because guests can order from multiple concepts in one seamless and touchless ordering and payment experience," said Michael Landugth, president and CEO of the Raleigh-Durham Airport Authority.
"It integrates the touchless technology RDU guests want and addresses the labor shortage by requiring less front-of-house staff."
Back in Seattle, chef Kathy Casey is convinced that ghost kitchens and virtual restaurants like SEA's Chicky, LAX's Breeze, and the getREEF Virtual Food Hall at RDU are definitely a new airport trend.
"I think we will see more operators that have existing concepts giving this idea a spin, especially at airports where the cost of doing business is way more than 'on the street.'"
Related Articles:
Featured image: Kathy Casey Food Studios