Walking down one of Australia's iconic Italian foodie havens, Melbourne's Lygon Street, you'll find Brunetti Caffe, established over thirty years ago and an enduring fixture in the local landscape. From perfect cakes to delicious sweets, accompanied by some of Australia's best coffee – and that's a high bar – and a full menu of savory items too, it's one of the must-visit spots in the city.
You'll also now find it if you're walking down the hallway in the departure concourse of Melbourne airport's International terminal, with the lights of the café's dessert fridge opening up to your eyes like the proverbial end of the tunnel as you climb the slight incline from the walkway to the departure zone.
It's part of the work Melbourne Airport has been doing to hyperlocalize its passenger experience, to give passengers a shot (quite literally if you order an espresso) of Melburnian flavor in an era when one glass-and-steel airport can feel much like another, its Starbucks distinguished only by the commemorative mugs on sale behind the counter.
It's different in Melbourne, even if Brunetti isn't not your cup of…coffee. How about a pint in "Terminal 3 1/2", the popup summer beer garden the airport is hosting in conjunction with local Collingwood brewery Stomping Ground?
Coffee from third-wave Melbourne house Proud Mary is also on offer, as is a rotating selection of local food trucks for a bite to eat, and either a first or last bite of Australia for visiting travellers.
As popular with staff as it is with passengers, Terminal 3 1/2 makes the most of a sheltered spot outside between terminals 3 and 4, conveniently near the airport bus stop and underneath an overpass.
This kind of localized passenger experience placemaking drives both loyalty and spending, the airport says, and it's the perfect way to rethink spaces that were previously unloved eyesores.
Up in Sydney, it might seem bizarre for an airport McDonald's to be an example of localization, but Australia loves the global chain so much that its local nickname, Macca's, is part of the zeitgeist all the way down to the firm's Australian Twitter account, @maccas.
And Sydney Airport's is incredible: a two-level transparent structure in the company's signature yellow, with the see-through kitchen on top and orders sent down via a Rube Goldberg-esque conveyor system.
The airport says it's now the most Instagrammed thing in the entire building, taking advantage as it does of the soaring departure concourse.
But it's not the only fascinatingly local thing to see in the airport's 17-metre-high Marketplace zone. Look up and you'll spot United Neytions, a display of flags representing Aboriginal cultures, in partnership with the Museum of Contemporary Art Australia.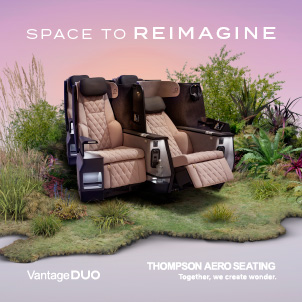 Kamilaroi artist Archie Moore created a new iteration of the work, which asks questions about the role of flags and identity in Australian history, specifically for the airport.
Airport designers and retail managers often struggle to capture the essence of the places the airport serves within the food, beverage and shopping options in terminals. When they try, it can be pastiche: the kangaroos and koalas in the gift shop are a clichéd joke for a reason.
The crux is in attracting both locals and visitors to what's on offer.
After all, how much more interesting is a crafty airport beer when you're surrounded by happy Aussies celebrating the end of a hard day's work, perhaps watching some sport on a big screen, munching on something delicious and enjoying the summer weather?
Image Gallery:
Related Articles: