As someone who has spent most of the last six months isolating at home and in my neighborhood, I am missing airports.
So, I masked up and stopped by my home base airport, Seattle-Tacoma International (SEA), twice during September to see the changes COVID-19 has brought to one of my favorite places.
My first visit was on the busy Friday afternoon after Labor Day weekend. My second was during a much quieter Tuesday morning at the end of the month.
I was surprised to see and be in amongst so many people at the airport during my first visit. Despite very clear web alerts, airport signage and new recorded overhead announcements, some travelers were not wearing face masks. That includes the guy I spotted asleep at one of the crowded international gates with his head back and his mouth wide open.
During that first visit, all the employees at the TSA checkpoint I used were wearing masks and gloves. And one TSO was methodically wiping down each bin before placing it on the belt. There were social distance signs and floor markings but, like the "old days", some anxious passengers stood uncomfortably close to each other while putting their belongings in the bins on one side of the X-ray machines and jostled to grab their stuff off the belt on the other side.
The second trip to and through the airport felt safer and less hectic. It may have been because it was a quieter day in the terminal. More likely it was because I was better prepared and knew what to expect. And while every airport is a bit different, here's some more information about my SEA visits that may help you prepare for your next trip.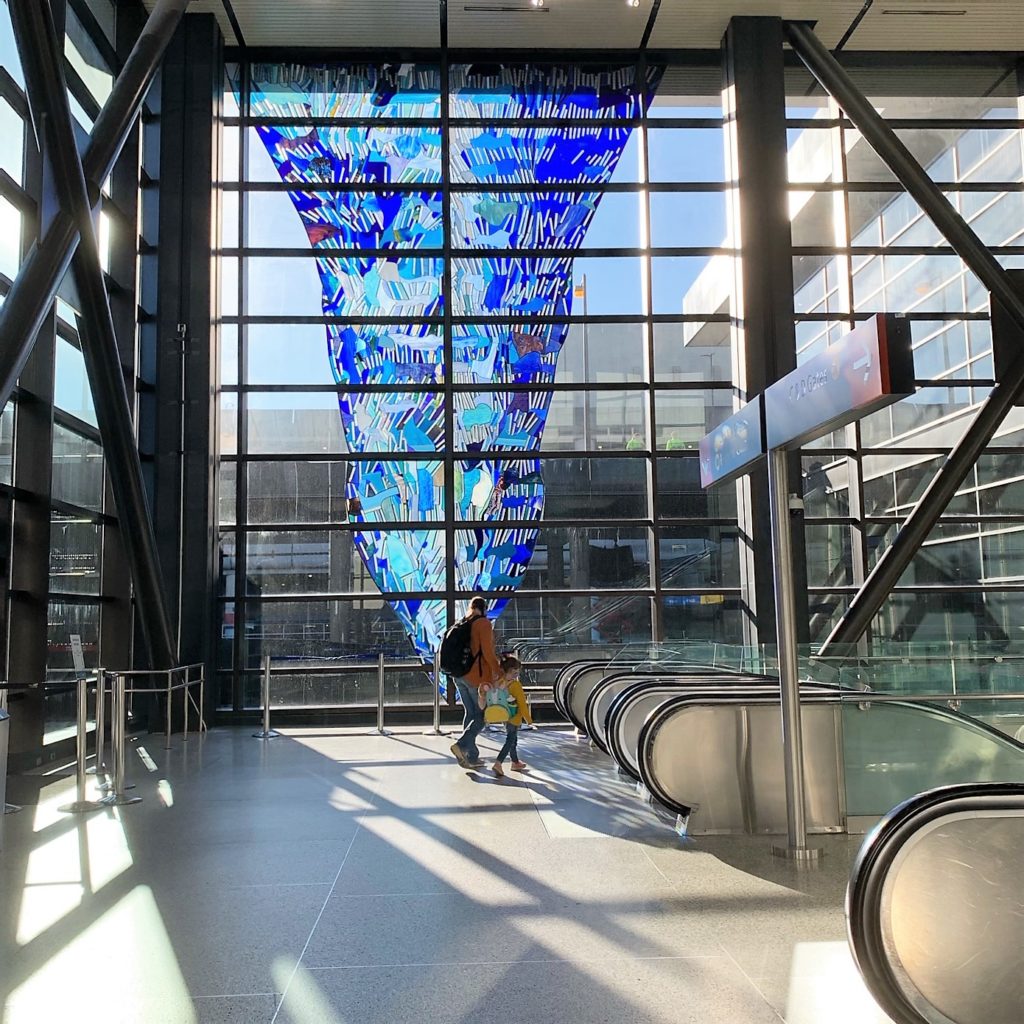 Getting to the airport
Before COVID, I would take public transportation to the airport. The walk (or motorized cart ride) from the light rail station to the terminal is down a parking garage corridor that was weatherized in 2017 but never fully enclosed. That is a good thing in the age of COVID as it means this area gets plenty of circulating fresh air.
Still, like a lot of other travelers right now, I feel safer traveling to the airport in a car.
The upside of that is that my usual hour and a half bus and light rail journey is replaced by a 25-minute drive. The downside: my trip to the airport is not very green. And instead of a $10 round-trip transit ticket, each visit I made to the airport racked up $5 in tolls, $15 to $20 in parking fees, plus gas and the stress of being in traffic.
If I'd actually been flying somewhere, I could have pre-booked my parking, saved a few dollars over regular parking fees and been issued a QR code that eliminates the need to touch screens when entering the garage or paying the parking fee. Pre-booked and reserved parking is offered at many airports these days and in the age of COVID this service is both a convenience and a health plus.
The landside lobby
I received a QR code on my phone to use as a gate pass so I could bypass the counters and kiosks where passengers check in bags and take care of boarding pass issues.
On my first visit to the airport, the check-in lobby is where I was dodging people with masks dangling off ears or pulled down around necks, as if the "wear a mask" rule did not apply until they were in some other part of the terminal.
On my second visit, just a few weeks later, everyone I passed in the lobby was wearing a mask and SEA officials say mask compliance is now at 96%.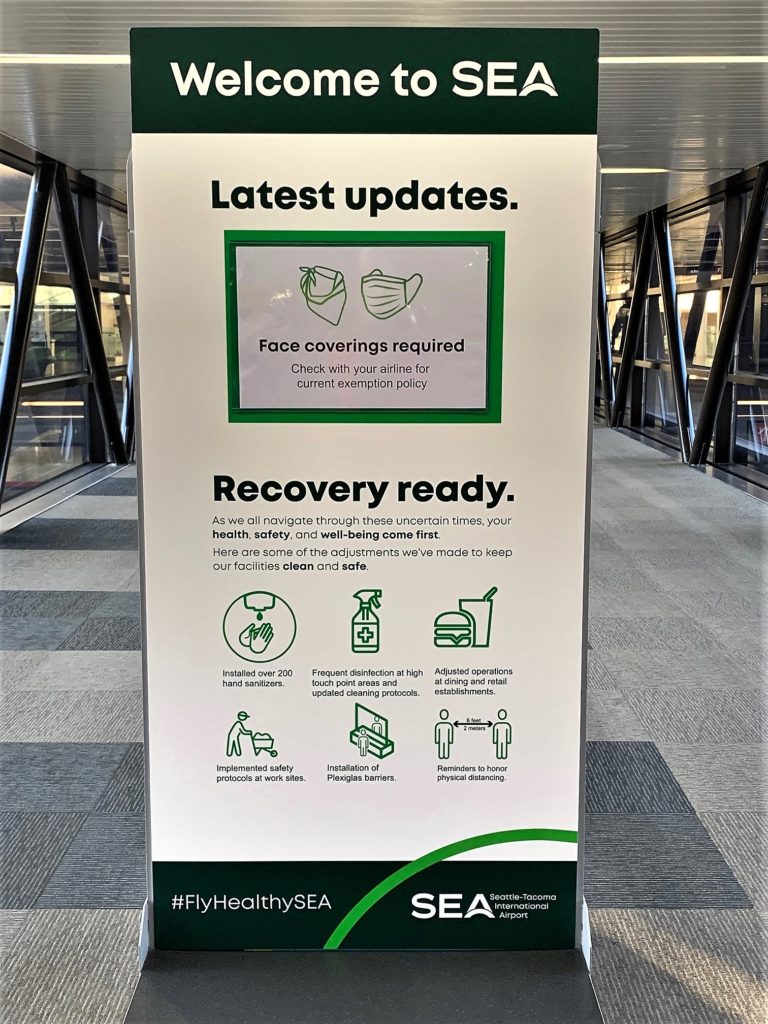 The TSA experience
During my first, Friday afternoon visit, the checkpoint experience felt pre-COVID hectic.
On my second visit, during a less busy time, a TSO offered to hold my thin jacket while I walked through the scanner instead of making me go back to put it in a bin.
It may be that I have aged more than I realize during the stressful past six months and this young man was trying to save me a few steps. It is more likely that this thoughtful courtesy comes from TSOs having more down time and new reasons to focus on customer service.
And it reminded me of pre-COVID times when checkpoints could sometimes provide entertainment. Like the time a TSO at JFK International Airport switched from singing the security rules into a hairbrush to taking song requests from folks in line.
Hanging out in the terminal
While most airports are seeing a slight uptick in passengers, the overall numbers are still way down.
While that's bad news for airlines, it means that there continue to be short, or no, lines at SEA restaurants and bars and more options for take-away meals in terminals.
And wide-open aisles in airport stores.
I took advantage of that at SEA. While some restaurants and shops are operating with reduced hours, more than 85% are open and I was able to do some grazing with coffee, chocolate, and those sinful cheesecake-filled Sweet Waffle Fish at the Lucky Louie Fish Shack.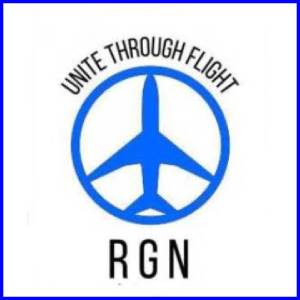 I picked up some early holiday gifts at the airport branches of Elliot Bay Book Company, travel and adventure clothing company ExOfficio, and the sprawling Fireworks gift shop, which has mask and sanitizing minders posted at both the entrance and exit of the store.
I also had time – and space – to visit some of the favorite art pieces at the airport, including "Star Quarters" by Robert Rauschenberg which hangs in the bend of concourse corridor that is usually too busy to stop in.
As in every airport right now, SEA has hand sanitizing stations at every turn and plenty of vending machines stocked with personal protective equipment (some quite fashionable). At SEA, I also noticed PPE supplies offered in most shops as well. Prices seem reasonable.
I did not get to the see the sanitizing sprayers or robotic floor cleaners in action (much of that happens during off-peak hours), but there were people cleaning surfaces and restrooms at every turn.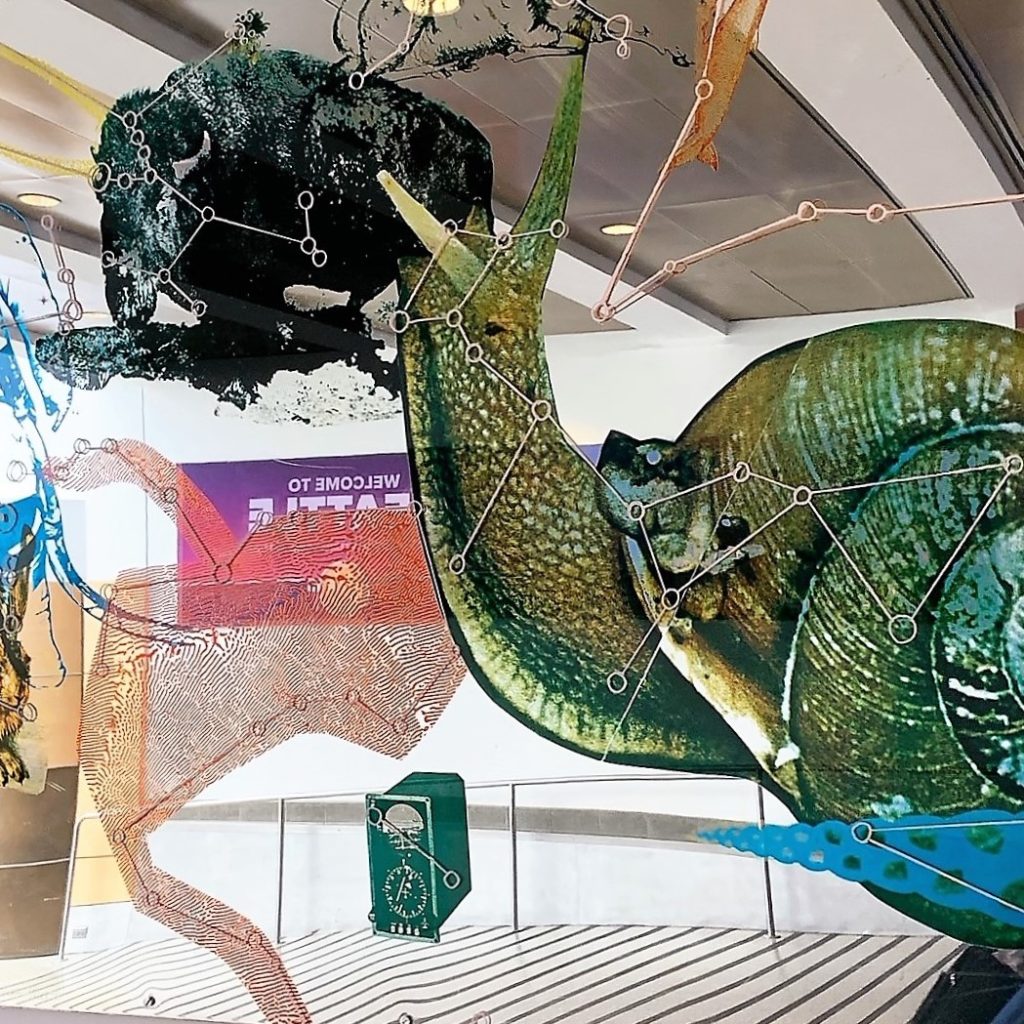 The new normal for airport chat in the age of COVID
I have been missing those happenstance travel-induced conversations with strangers at airports and on airplanes.
So, on my second visit to SEA, I was delighted when, after noticing an airport official showing me a map of new Central Terminal features, a passenger on his way home to Alaska came over with some questions.
I was relaxing into a chat about the pros and cons of new airport food vendors. But then I started worrying about social distance safety zones and wondering who would tell this traveler that his airline was not going to let him use that gaiter as a face mask on the plane.
All images credited to the author, Harriet Baskas
Related Articles: