The steady improvement of offerings in airport food courts, take-away counters and sit-down restaurants has transformed the task of finding a healthy pre-flight meal from a trick to treat.
Now the challenge in many airports is choosing from among a wide array of great options.
Fans of the super fresh and locally-sourced movement will be pleased and intrigued by a new restaurant, called DAILY, now open in United Airlines' Terminal C hub at Newark Liberty International Airport (EWR).
Inventive restaurateur OTG already puts an emphasis on sourcing fresh, local ingredients for the one-off, chef-driven dining concepts it creates for airports.
But in the line-up of venues the company is bringing to United's EWR space as part of a $120 million redevelopment project, the DAILY restaurant goes beyond daily specials with the claim of being the first airport restaurant where the entire menu changes daily based on the locally sourced produced, meats, fish and other ingredients available.
With a custom-designed wood burning grill as its centerpiece, "DAILY is built around the premise of farm-to-terminal menus," says OTG spokesman Eric Brinker, "We're working with a number of different farms and dairies and bringing in different cheeses, meats, fish and fresh produce. Our chefs visit local farmers' markets and it is not unusual for them to bring items right through the TSA checkpoints."
As with most all of OTG's airport restaurants, the daily menu for DAILY is available to passengers on an iPad, so printing (and discarding) a new menu each day isn't necessary.
RGN took a look at four days' worth of menus put together by DAILY chefs Michael Coury and Matt Jennings and found that while there are a fair number of staple dishes that appear among the 50-plus offerings every day (i.e. Eggs Your Way, Strawberry-Chocolate Pancake, Mixed Greens, Cheeseburgers, Hand Cut Fries, Brownies and Apple Crisp) many of the featured entrees, sandwiches and appetizers did indeed change through the week.
On Monday, 10 October, for example, Pumpkin Seed Humus and a smoked salmon sandwich made with pickled yellow wax beans, arugula, lemon and a whole wheat wrap were on the menu, but those items were replaced with other offerings the next day.
"We worked with our team to develop this concept," says OTG's Brinker "And we're committed to developing it and to challenging the culinary team."
DAILY is just one of the new dining "creations" by well-known chefs (many with Michelin stars) OTG is rolling out at United's Newark Terminal C. Some others include Saison, a classic French bistro; Riviera, which serves French country fare by Alex Guarnaschelli; a dumpling and noodle restaurant called Little Purse, by two-time Top Chef contestant Dale Talde; and Tacquila, a street taco concept developed by Alex Stupak, which has a bar serving more than 200 different tequilas.
And while OTG claims DAILY is the only airport restaurant where the goal is to have the entire menu change daily, many other restaurants at Newark airport and elsewhere put the accent on fresh and seasonal offerings year-round as well.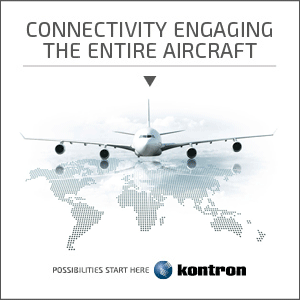 At Denver International Airport, for example, three-year-old Root Down DIA has a menu filled that relies on locally farmed, sustainable and organic ingredients as much as possible, says Justin Cucci, the restaurant's owner and chef. "We rotate our menu seasonally in order to provide the freshest ingredients to give people great tasting, healthy food that's lighter than your typical airport fare."
And at Chicago's O'Hare Airport, an aeroponic (soil-free) garden planted in 2011 on the mezzanine level of the Terminal 3 has 26 towers growing basil, green beans, lettuce, peppers and a variety of edible flowers that find their way into meals at many onsite restaurants.
Related Articles: