If you have not been on an airplane in a while, you may be missing some of the bonus perks and treats airlines bestow on their most frequent flyers. Like the gourmet chocolate Alaska Airlines flight attendants hand out to eligible elite travelers (MVP Gold and MVP Gold 75K) during the beverage service on flights, no matter where on the plane they may be sitting.
The 1-ounce bars are made by jcoco, the ultra-premium sister brand of Seattle Chocolate. The company's factory and flagship store are located just five miles down the road from Alaska Airlines' headquarters, which is located near Seattle Tacoma International Airport (SEA).
The Seattle-based airline and the woman-owned chocolate factory have been working together since 2013, when Alaska Airlines began putting one of Seattle Chocolate's two-bite truffles into each of the more than 2 million fruit and cheese platters sold inflight each year.
About five years ago, Alaska Airlines expanded its treat program to include complimentary jcoco bars for upper tier flyers and, before the pandemic, was handing out 2 million of those chocolate each year as well.
"We started supplying a few different jcoco bars, like Crisp Quinoa Sesame, Cayenne Veracruz Orange, Noble Dark and Edamame Sea Salt," says Jean Thompson, CEO and owner of Seattle Chocolate, and the "J" in the jcoco line. "Alaska Airlines found that their frequent flyers gravitated toward Noble Dark and our Bali Sea Salt bars, so those two have been the core rotation."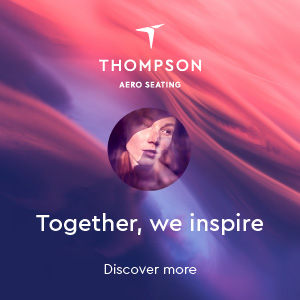 In 2019 a new flavor was added to the rotation after Seattle Chocolate received a letter from an Alaska state representative from Sitka. "He had tasted a Bali Sea Salt jcoco bar on his flight," says Thompson, "and his idea was to use salt from Sitka's own Alaska Pure Sea Salt in a future bar." Seattle Chocolate and Alaska Airlines were already talking about doing some sort of custom flavor, so they took that suggestion and worked together to develop the new bar.
"Seattle Chocolates did the initial development work," says Ethan Grossman, Alaska Airlines' food & beverage product manager, "Alaska then conducted tastings where we provided samples to groups of elite travelers and employees."
The lucky chocolate testers were asked to give their feedback on the test flavor and to also rank that new flavor against the existing jcoco flavors offered to the airline's elite flyers. "Interestingly enough," says Grossman, "a big piece of feedback was a request to increase the amount of smoked sea salt in the bars, particularly so that the flavor could come through at altitudes where your taste is dulled."
Seattle Chocolate's Thompson said: "We tried it. We loved it. And this smooth, smoky bar was born, crafted with our favorite 60% dark chocolate and salt flakes smoked over burning Alder wood in Sitka, Alaska."
Because the bar was created as part of an exclusive collaboration with Alaska Airlines, it was only going to be available to the airline's elite flyers as part of the six-month flavor rotation. And right now, the Alaska Smoked Sea Salt bar is scheduled to be handed out on flights through June 2021 and then replaced with jcoco's milk chocolate flavor.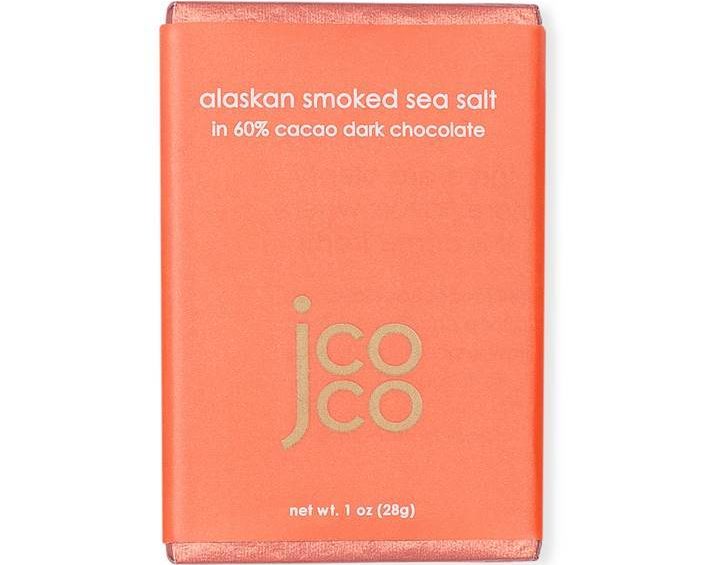 But, Thompson says, "followers of the brand strongly suggested we make it a permanent fixture – plus, our team wanted to keep eating it." So now the Alaska Smoked Sea Salt bar is being sold to the public, alongside other gourmet jcoco flavors, such as Orange Blossom Espresso and Black Fig Pistachio.
"Alaska does not have exclusivity on the flavor," says Grossman, "and we're more than happy that we can share the Alaskan Smoked Sea Salt flavor with everyone."
Related Articles:
All images credited to Seattle Chocolate and jcoco