Zero-emissions aircraft that could potentially transport customers quickly around urban city centers and to airports are having a serious moment right now.
Irish lessor Avolon has made a massive commitment to take up to 500 Vertical Aerospace VA-X4 electric vertical take-off and landing (eVTOL) aircraft, subject to certain conditions. The arrangement, inclusive of options, is valued at $2 billion. American Airlines has also inked a pre-order for up to 250 of the type. And Virgin Atlantic expects to take up to 150 VA-X4 aircraft.
"Avolon will join Microsoft, Rolls-Royce, Honeywell, and American Airlines as equity investors in Vertical," said Vertical in a statement last week.
Virgin Atlantic, which will be a VA-X4 launch airline customer in Europe, said: "The goal is to enable sustainable, price competitive, regional connectivity across the first and last 100 miles of the customer journey. For example, reducing the 56-mile journey from Cambridge to London Heathrow to just 22 minutes, in comparison to a 1 hour 30 drive by road.
"With 37 towns and cities with populations over 100,000 within 100 miles of London Heathrow Airport, the VA-X4 offers huge potential to support zero emissions short haul transfers for 7.7 million customers outside of London, for flights to and from the UK's main hub airport."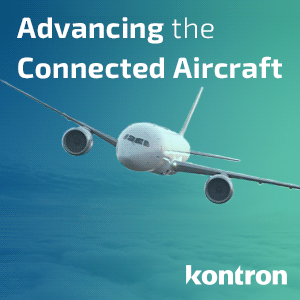 The VA-X4 is expected to travel over 200mph, with a range of over 100 miles and capacity for four passengers, and a pilot.
With billions of dollars in potential commitments, the eVTOL aircraft could be certified as early as 2024. Deliveries to Avolon are slated to commence in late 2024.
"Our order with Vertical will also accelerate the inevitable commercial roll out of zero emissions aircraft. Before the end of this decade, we expect zero emission urban air mobility, enabled by eVTOLs, to play an increasingly important role in the global commercial aviation market," said Avolon CEO Dómhnal Slattery.
Derek Kerr, CFO at American, said: "For years, American has led the industry in investing in newer, more fuel-efficient aircraft. Today's partnership is another example of that commitment, and an investment in the future of air mobility. We are excited about the prospect of what this could mean for our customers, and our company."
Related Articles:
Featured image credited to Vertical Aerospace