Early in February, Norwich, UK-headquartered private charter operator SaxonAir held an event at Biggin Hill Airport, Kent, to mark the arrival of four new jets to its managed fleet. The company was also celebrating the opening of a new base at the historic airfield.
For your author, Biggin Hill is a 3-hour drive from my home; or 20 minutes in the car, plus 3 hours 15 minutes on the train and then a 5-mile cab ride. The offer of joining SaxonAir CEO Alex Durand onboard the company's H125 helicopter flying from Norwich to Biggin Hill for the celebration was therefore welcome, as it would transform my journey into a 75-minute drive and a relaxing 50-minute flight.
But then storm winds grounded the helicopter.
Norwich and Biggin Hill are obvious future hubs for electric vertical takeoff and landing (eVTOL) aircraft and advanced air mobility (AAM), and the H125 experience got me thinking beyond the shiny concept aircraft and utopian urban-air ports, and instead about real-world operational challenges.
Imagine the H125 or akin had been an eVTOL, offering mobility to an on-demand mass market rather than a niche. How would an operator manage weather-related groundings, the customer expectation that 'it will fly because I expect it to', plus safety briefings, passenger behavior in-flight, even airsickness? The low ticket prices promised by AAM platforms mean there will be plenty of first-time fliers, and eVTOLs will not be flying above the weather.
Alex Durand is also vice chair of the British Business and General Aviation Association and has a serious interest in the next generation of air transport. "In 20 years, we might expect technology to have evolved so these machines can fly in most weather conditions, like advanced aircraft do now, but it's also about infrastructure and setting expectations, especially initially," says the SaxonAir chief.
Flying at relatively low altitude in weather inevitably causes bumps. While eVTOL users might expect the high-tech aircraft to smoothly replace their regular bus service, they could be in for a shock.
"There are people who already refuse to fly in a helicopter or private aircraft because they simply don't like it; they feel too nervous to fly at all," notes Durand. "For those who don't want to fly, or can't because of the weather, the infrastructure needs to offer an alternative. With a helicopter, it's understood on booking a charter that the weather might cause a cancellation. It's disappointing but understood. With an eVTOL the expectation must be managed."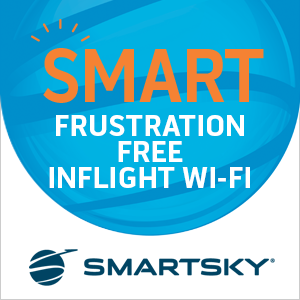 Our H125 trip would have begun with a safety briefing, including instructions on how to approach the helicopter, use the seatbelts, and follow emergency procedures. How would that be handled for an eVTOL, especially if the aircraft were autonomous?
"Maybe it'll be a VR briefing delivered in advance or in a lounge," Durand suggests. "It comes back to managing the experience and managing the flight. Safety must become part of the expectation and, when you consider all the players involved, there's a need to define who is responsible for curating and managing it."
How can operators — and other passengers — be certain that customers have watched and digested the safety message before boarding their eVTOL? After all, ignorance offers no protection in an accident and no transport system can ever be 100% safe.
Perhaps the question then is not 'will eVTOLs and AAM really happen', but how?
Moving handfuls of people in smaller fixed-wing aircraft and helicopters is bread-and-butter work for private aviation operators the world over. Perhaps it is to them we should turn for the immediate future of air mobility?
Related Articles:
Featured image credited SaxonAir