In a testament to the growing importance of inflight connectivity, the UK's Competition and Markets Authority (CMA) has raised concerns that Viasat's proposed acquisition of rival satellite operator Inmarsat will harm competition in the aviation sector, potentially leading to higher prices for airlines and worse quality onboard Wi-Fi for passengers.
The government body in a statement published this morning says its investigation "found that Viasat and Inmarsat compete closely in the aviation sector, particularly for the supply of onboard Wi-Fi for passenger use. While only some airlines currently offer inflight connectivity, the availability of these services is expected to grow significantly in coming years.
"The deal brings together two of the strongest suppliers in a market with few other established players. Although new players, such as Starlink, OneWeb, and Telesat, are seeking to target the aviation sector, this is one of the most difficult industries for satellite operators to enter, and the CMA's initial investigation has found that there is significant uncertainty about when – if at all – these suppliers would be in a position to compete effectively with Viasat and Inmarsat."
The probe "also found that it can be very difficult for airlines to switch providers once they have installed a connectivity solution. The CMA is therefore concerned that the merged company could effectively lock in a large part of the customer base before emerging suppliers are able to compete," it says.
Notably, Inmarsat is now listed as a member of the Seamless Air Alliance, which was formed with the express purpose of developing plug-and-play inflight connectivity standards that can be adopted industry-wide — i.e. the type of work that would make it easier for airlines to switch aero ISPs. Viasat, however, has been a holdout, previously telling Runway Girl Network: "If this alliance is developing a standard that doesn't deliver that [the ability to meet stringent SLAs], then we're not interested. If they don't dilute that impact, then we'd be happy to be part of the group."
Elsewhere, European airframer Airbus is also embracing a more standard approach, having established a new Supplier Furnished Equipment program for IFC hardware, called HBCplus, which in time will enable airlines to connect to a "choice" of managed service providers. Inmarsat is the first managed service partner for HBCplus, and will power connectivity with its Global Xpress Ka-band satellite service.
Meanwhile, Viasat and Inmarsat now have five working days to submit proposals to address the UK CMA's competition concerns. The CMA says it will then have a further five working days to consider whether to accept any offer instead of referring the case for an in-depth Phase 2 investigation.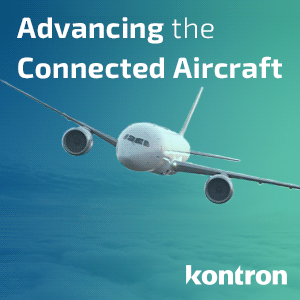 For its part, Viasat says in a statement that it remains committed to working with the CMA to demonstrate how the planned $7.3 billion transaction, agreed in November 2021, will benefit airlines, passengers, and enterprise users of inflight connectivity in aviation.
"There is great interest in ubiquitous, high-performance, affordable IFC, so the CMA's decision to proceed to a Phase 2 review is not unexpected, even though IFC represents less than 10% of the revenues of the combined company," says Viasat executive chairman and CEO Mark Dankberg.
"This is still a nascent, dynamic, and rapidly evolving business, with existing providers and extremely well-financed new entrants bringing new technologies and new business models to increase adoption among airlines, passengers, and aircraft types. We intend to work closely with the CMA to show that our transaction will benefit customers by improving efficiencies, lowering costs, and increasing IFC availability around the world — and to reach a satisfactory conclusion in Phase 2."
Inmarsat CEO Rajeev Suri added: "There is no lack of competition in satellite connectivity for the aviation sector. Strong players are already offering inflight connectivity and the new low-earth orbit (LEO) players — which already operate over half the satellite broadband capacity available globally — are aggressively and successfully targeting aviation. We expect competition to be robust in the years ahead and, together, Viasat and Inmarsat will be well-placed to invest in the technologies needed to meet the growing needs of aviation customers and compete with the LEOs and others."
The proposed tie-up has already secured several key regulatory approvals, note the parties. Most recently, the UK's Secretary of State for Business, Energy and Industrial Strategy announced that the proposed transaction does not pose a risk to the UK's national security.
Related Articles:
Featured image credited to Viasat