Hawaiian Airlines is vowing to offer free high-speed Internet to passengers on its transpacific flights after becoming the first major airline to ink an agreement for SpaceX's forthcoming Starlink inflight connectivity solution.
The move falls hard on the heels of US public charter operator JSX's announcement days ago that it will launch the Starlink IFC service on its 30-seat Embraer ERJs.
Every Hawaiian Airlines' passenger should expect complimentary high-speed, low-latency broadband Internet access "onboard flights between the islands and the continental US, Asia and Oceania", Hawaiian said in a statement confirming that its Airbus A330 widebodies, Airbus A321neo narrowbodies and an incoming fleet of Boeing 787-9s will be fitted with the requisite satcom kit that will talk to the Starlink Low Earth Orbit (LEO) satellite constellation.
Installs are expected to begin next year, pending certification. Hawaiian said it is not currently planning to deploy the service on its Boeing 717s that operate short flights between the Hawaiian Islands.
Even as its competitors kitted out their aircraft with GEO satellite-based inflight connectivity solutions, Hawaiian Airlines' fleet remained disconnected through the years. In 2015, the airline explained to Runway Girl Network that:
Our decisions around in-cabin wifi are less about what other carriers' global strategies look like and more driven by the cost and the performance of the technology.

In order for connectivity to be a good fit for our strategy and guests, it would need to meet the basic criteria of good economics, strong performance over the Pacific and sufficient bandwidth to guarantee a high quality guest experience on a widebody aircraft.
Even when Hawaiian Airlines took delivery of brand new Airbus A321neo aircraft, the twinjets remained offline.
But the carrier's concerns have clearly been addressed with the promise of Starlink.
"When we launch with Starlink we will have the best connectivity experience available in the air," declared Hawaiian Airlines president and CEO Peter Ingram. "We waited until technology caught up with our high standards for guest experience, but it will be worth the wait. Our guests can look forward to fast, seamless and free Wi-Fi to complement our award-winning onboard Hawaiian hospitality."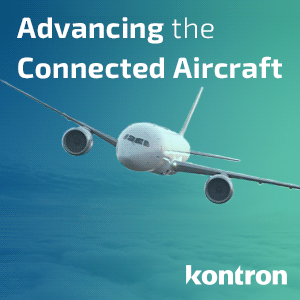 With Starlink-powered inflight connectivity, Hawaiian's guests will be able to stream content, play games live with friends on the ground, work and collaborate in real-time, plan their Hawai'i vacation, or share their special island moments on social media, noted the airline in today's statement.
Connecting to the Internet will be seamless when passengers walk on board, without registration pages or payment portals, assured Hawaiian.
If the service performs as hoped, take rates should be strong, as the free Wi-Fi model at JetBlue, for example, enjoys rates of up to 40%.
Hawaiian Airlines' travelers to Hawaii fit into the leisure category, but those passengers also tend to want the option to connect.
Related Articles:
Featured image credited to Juliana Shallcross