With the aim of ensuring that airlines and suppliers can speak the same language when buying and selling inflight connectivity solutions, respectively, global standards group Seamless Air Alliance as expected has launched an IFC Analysis Toolkit that it says will help carriers "adopt vetted, trusted metrics for measuring and comparing IFC service quality in RFPs and performance management conversations".
In addition to boasting a raft of satellite operators, IFC suppliers, telcos and both major airframers — Airbus and Boeing — as members, Seamless counts Alaska, JetBlue, Aeromexico, Lufthansa Group, American Airlines, Virgin Atlantic, IAG Group, Air France, GOL, Etihad Airways and founding member Delta as members.
Whether or not they will use the IFC Analysis Toolkit language in upcoming RFPs for onboard Internet remains to be seen, but American Airlines senior technology manager Gordon Shelhon in a statement hinted at adoption, saying: "The industry as a whole is making a huge leap forward by adopting the compliance criteria metrics defined in the Seamless Air Alliance IFC Analysis Toolkit."
He added:
With the introduction of the Seamless Air Alliance IFC Analysis Toolkit, airlines adopting these standards will be better positioned to develop meaningful SLAs [service-level agreements] with a focus on customer experience and metrics that truly reflect that experience.
Seamless CEO Jack Mandala today reiterated his position that: "Airlines looking for a new connectivity system can use the IFC Analysis Toolkit as a basis for building RFP criteria and comparing suppliers during the process. Airlines with existing providers, can use the toolkit to better understand the experience that passengers are having with their inflight connectivity system by ensuring they are tracking the right metrics. In both scenarios the winner is the airline passenger."
In the alliance's view, the 5G airline passenger experience of tomorrow requires plug-and-play standards that can be adopted industry-wide today. And its members have made remarkable progress on this front.
But neither Viasat nor Inmarsat — two major players in IFC — are listed as members of Seamless, nor have they given any indication (to your author's knowledge) that they plan to use the standards, though the alliance boasts several of their airline customers as members.
And so, we put the question to Viasat president and CEO Richard Baldridge. Will Viasat join the Seamless Air Alliance?
If the Seamless standards are being developed with a "lowest common denominator approach," said Baldridge, "that would limit the differentiator we have in the marketplace."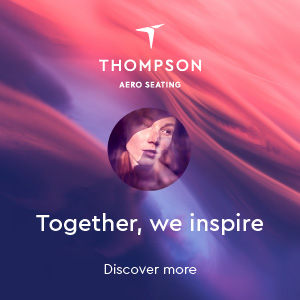 Baldridge noted that airlines don't want to put something on that's "cheap", and pointed to Delta as an example. "Our service level agreements in the Delta agreements are substantial, and that's the experience they want…"
"If this alliance is developing a standard that doesn't deliver that, then we're not interested. If they don't dilute that impact, then we'd be happy to be part of the group," he said.
Viasat expects to complete its acquisition of Inmarsat by the end of this year.
Meanwhile, the Seamless Air Alliance's IFC Analysis Toolkit is available at no charge to current members, and for purchase to non-members. Airlines that are not currently members can join for free and gain access to the toolkit, said the grouping.
Related Articles:
Featured image credited to istock.com/Herbert Pictures