As travelers become more aware of their carbon footprint and take action to mitigate it, high-speed rail is playing an increasingly important role in intercity travel. But while many developed and developing countries enjoy robust high-speed rail networks, the same cannot yet be said for the United States.
The Acela Express is Amtrak's one and only high-speed service. Operating wholly within the Northeast Corridor between Washington DC and Boston, Acela technically meets the loosely defined definition of high-speed rail by offering speeds of 120 MPH, but it only does so in short spurts. Acela's average speed hovers around the unimpressive 60 MPH range.
Holding Amtrak back from operating at higher speeds are a litany of issues, including degraded tracks, century-old catenary power lines, frequently broken movable bridges, crumbling tunnels and aging rolling stock.
While the cards seem stacked against Amtrak in offering higher and more consistent speeds, there are some bright spots on the horizon.
The most imminent improvement comes in the form of completely new rolling stock. With the original Acela Express train sets pushing up against their expected reliable lifetime, Amtrak has started to take delivery of — and plans to put into service in late 2021 — an entirely new and expanded high-speed fleet.
The new trains are capable of reaching higher top speeds of 160 MPH on the existing Amtrak infrastructure while also accommodating a slightly higher capacity per passenger car.
The new Acela coaches also bring a much more modern look to Amtrak, with interior designs that look like any other high-speed train operating in Europe over the past decade.
Infrastructure upgrades are needed across hundreds of miles of track to get Acela moving faster, but it's happening only in patchy, extremely expensive ways. A nearly half a billion dollar program recently wrapped up in New Jersey to boost maximum speeds to 160 MPH along just 23 miles of track.
Another major infrastructure boost comes with the replacement of the infamously disruptive Portal Bridge over the Hackensack river in New Jersey. The $1.8 billion dollar project will replace the century-old, failure prone movable bridge, providing a reliability boost for the entire line.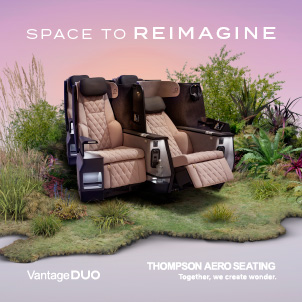 Other infrastructure improvements are planned but are not yet at the construction stage. The critical tunnels under the Hudson River continue to crumble after Hurricane Sandy flooded them with salt water, and the Gateway Program to rehabilitate the existing tunnels and dig two additional tunnels to add capacity in this critical choke point was stalled for four years under the Trump administration.
Amtrak's grand plan for the Northeast Corridor would see a massive shift in track alignment throughout the region to straighten out the track and replace century-old tunnels to allow for true high-speed operations.
There is renewed hope under the Biden administration that Amtrak will get the attention and funding it needs to operate, but any true improvement plan would encounter massive funding and local resident opposition.
Outside of the Northeast Corridor, Amtrak has a handful of improvements and expansion plans announced, but nothing elevating to the status of high-speed rail. Amtrak Midwest will be putting new passenger coaches into service in the coming months, and while this will provide a #PaxEx boost the operating speeds will remain unchanged.
Overall, Amtrak's high-speed rail network could remain as-is for years or even decades to come. Amtrak continues to find ways to push its existing infrastructure to the limits, but without a truly transformative plan to replace much of the route with modern infrastructure, high-speed rail in the United States will remain an afterthought.
Related Articles:
Featured image credited to the author, Jason Rabinowitz. Embedded image credited to aviation journalist Edward Russell.