With an opportunity to update its interiors for its forthcoming Falcon 6X widebody business jet, French manufacturer Dassault is showing off the aircraft's cabin, concepts for the color, materials and finish, as well as new seating options for the aircraft.
At the Paris Air Show, Runway Girl Network sat down with executives including Rémi Bachelet, director of aircraft specifications and design at Dassault Aviation, to learn more about the airframer's plans for the passenger experience inside its latest aircraft — for which #PaxEx is indeed a major selling point.
"For the cabin style, they want to feel like at home, they don't necessarily want to feel like they are on board an aircraft. They want to have all the amenities they have on board for catering, for entertaining, for resting," Bachelet says, noting that the demand is also there "for communication. This is why the trend today is that you arrive to your aircraft in your car, you are arriving on board, you want to keep on your communication while on board. That's the motto: residential and seamless experience from where you were before starting your flight."
The seamlessness of communications is a challenge, given the number of corporate and third-party applications used by its customer market, but Dassault has updated its inflight entertainment and connectivity architecture to meet the forecast demand.
"The architecture is based on wifi, high-definition distribution through the cabin, up to something like ten tablets, so you can share content that is on board," Bachelet says. "You have a media server with a service provided by Rockwell Collins [now Collins Aerospace], with monthly updates of movies, audio files, music and so on, many applications."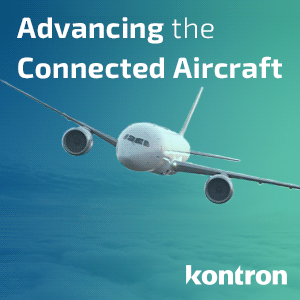 Managing both the content and the increasing need to store and charge these devices is key to keeping the cabin looking sleek and modern rather than cluttered with kit.
"Our strategy," Bachelet explains, "was to try to recreate some kind of home-like feeling, with the introduction of some technologies. We have smart devices for holding, charging and stowing tablets. We have worked a lot on the integration and the location of the individual controls, which are recessed but very easy to reach. We are quite proud of this cabin, because we expect the design is very sleek, very clean, elegant, and we are confident that it will be, to a certain extent, a bit timeless."
The width of the 6X — several centimetres wider than the competition — and the extra few centimetres of cabin height are key selling points as customer height increases worldwide.
Dassault has also worked with Collins Aerospace to deliver a new type of seat featuring a hollowed-out armrest, which gives a sense of additional space to the cabin and width to the individual seats.
"The seats are major items in the cabin, so to make them comfortable it has to be a little bit wide, so we wanted to introduce something which should make the perception of the seat lighter, which is why we introduced these hollowed-out armrests," Bachelet explains.
Elsewhere in the cabin, the watchwords are light, bright and airy thanks to the large windows spaced notably closely together, an updated lighting system, and the overhead skylight in the entryway that brightens what can otherwise be a somewhat dim area within the cabin.
On the color, materials and finish side, Dassault is concentrating on suggesting palettes of natural neutrals, with complex textures in arrangements of warm whites, light browns and dark accents, all of which are created bespoke for customers at its cabin outfitting centre in Little Rock, Arkansas.
The aircraft is currently scheduled to make its first flight in early 2021, and to begin deliveries in 2022.
Related Articles: