The CRJ550 is an interesting aircraft. While it's nothing more than a lower-capacity CRJ700 configured with 50 seats to meet certain pilot contract requirements, the regional jet has given United Airlines the chance to do something new and rather unique — create a 50-seater with a first class cabin, luggage storage for all passengers, and a walk-up snack bar. You have my attention, United.
With an excuse to finally book a pair of flights on a United route featuring the CRJ550, I paid to upgrade to Economy Plus on the outbound and First Class on the return to give this aircraft a try.
With true 50-seat regional jets mercifully no longer flying New York-area airport routes, I planned my departures around the carrier's CRJ550 flights rather than the Embraer E175 flights. United's otherwise fantastic iOS app no longer tells flight shoppers what aircraft type is operating the flight, so I had to carefully look at the seat map for each flight to check that I was indeed booking the CRJ550.
I arrived at the gate in LaGuardia's Terminal B after boarding had begun so I didn't hear if the gate agent gave any special instructions about the CRJ550's unique characteristics. The flight was only about half full so boarding was quick, but that also led to some passengers being shuffled around due to weight and balance issues. The empty Economy Plus seat next to me was suddenly occupied by someone who was moved up from economy, but luckily it was a co-worker who was traveling with me so I didn't mind.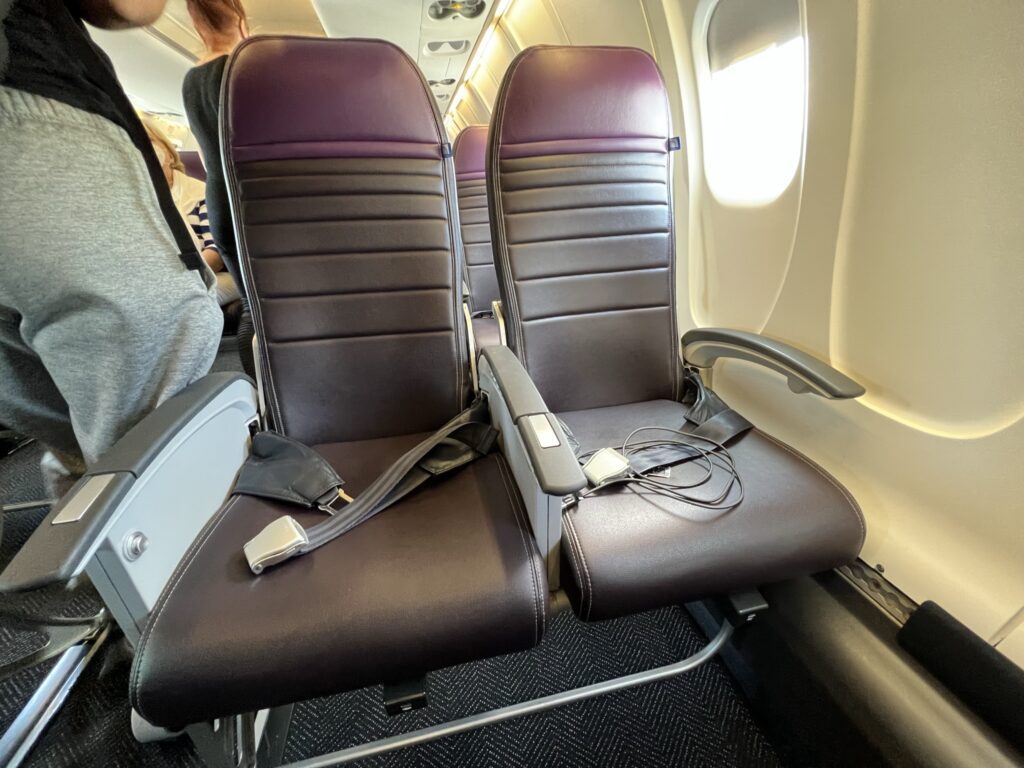 The boarding process was quick and efficient since passengers didn't have to gate check bags, and most passengers were able to quickly figure out how to use the bag storage areas. My backpack fit in the small overhead bin as usual.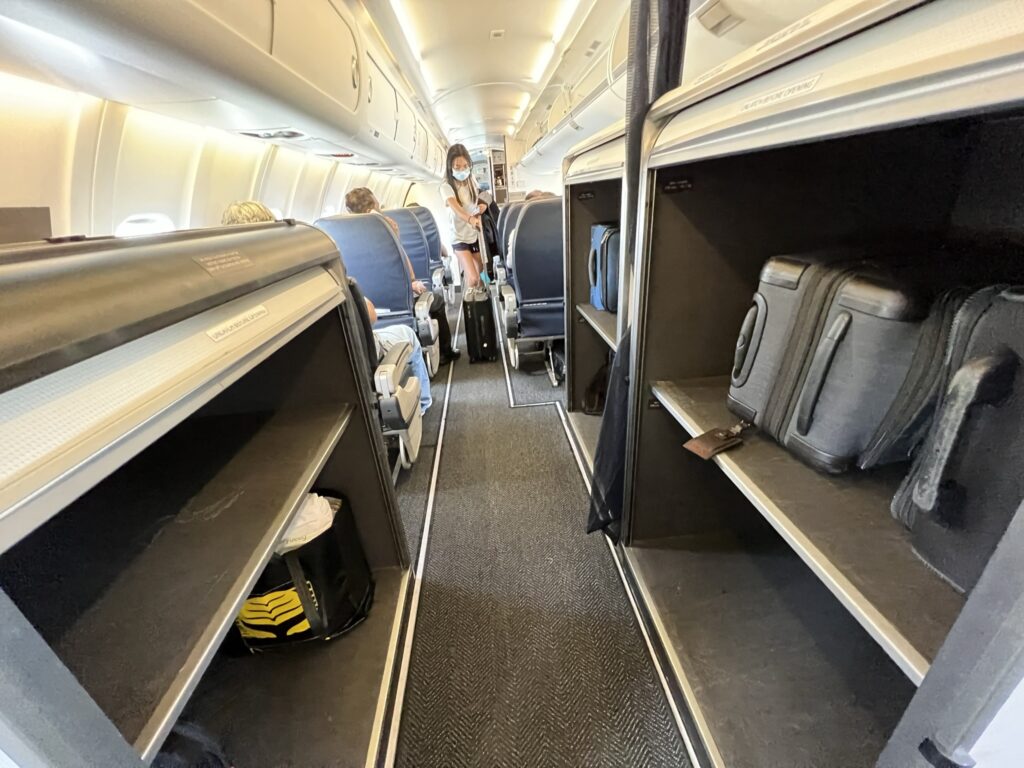 Much to my surprise, this particular CRJ550 was equipped with USB ports at every seat. These aircraft were supposed to be introduced into service with power available for passengers, but certification issues held that up. To my knowledge, United hasn't publicly mentioned the start of in-seat power equipage on the type, but every seat had both USB-A and a USB-C ports, a very welcome addition and something that most United mainline aircraft still don't offer.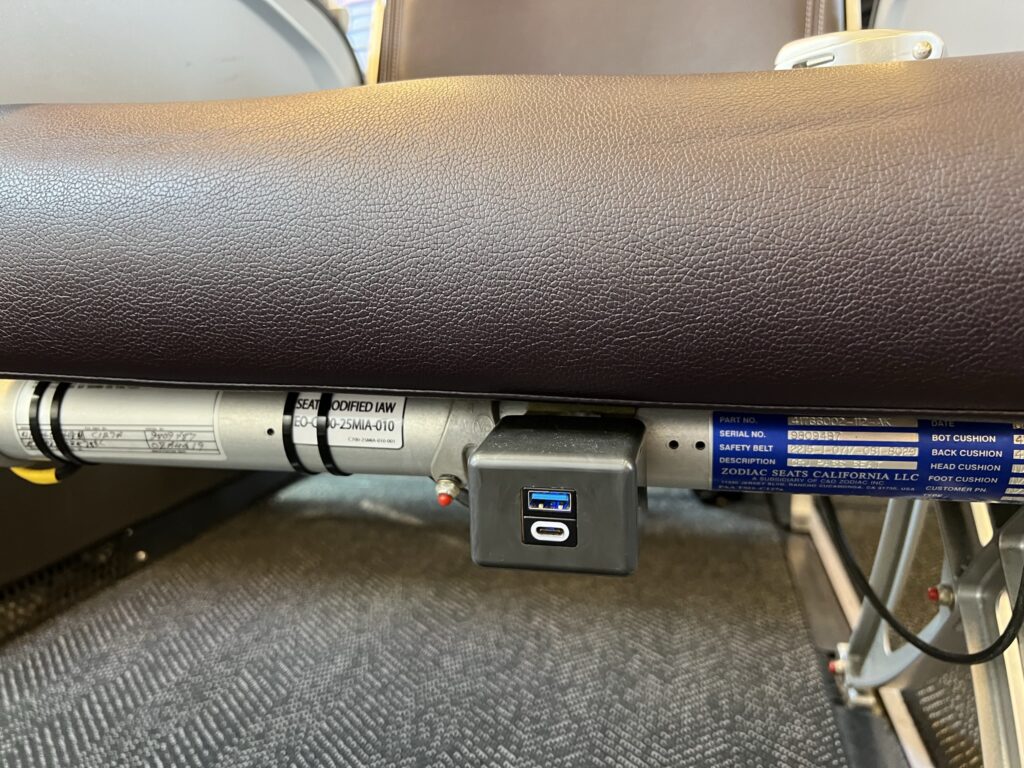 The CRJ550 features Intelsat's ATG-4 air-to-ground connectivity solution, along with streaming entertainment that is common across most of United's single-aisle fleet. Because the flight was so short we spent little time above 10,000 feet so the $8 Wi-Fi wasn't particularly useful, but I enjoyed a few minutes of free messaging while it was active.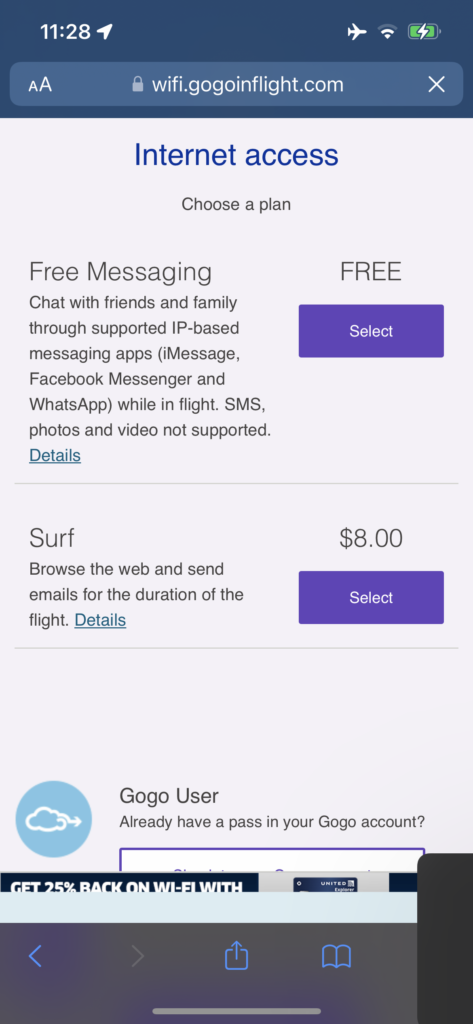 I even squeezed in an episode of the animated sitcom Rick and Morty before landing.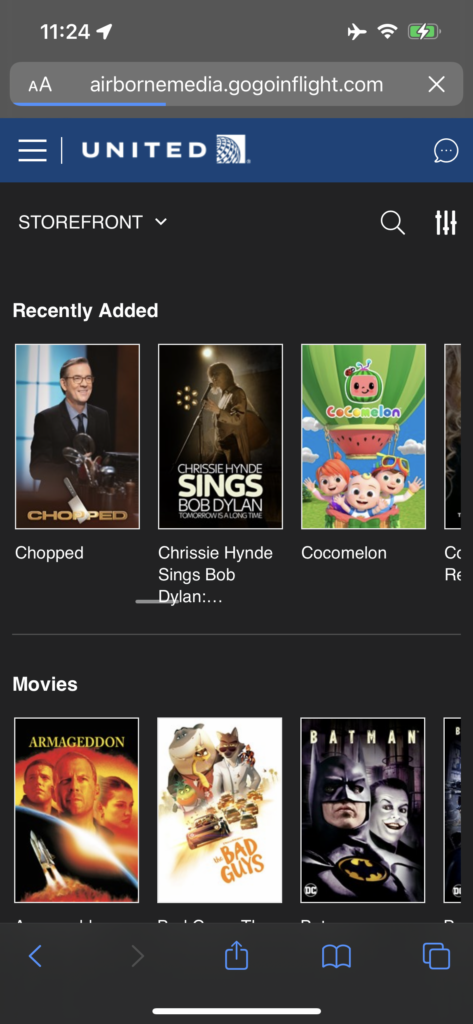 For the return flight, I paid $99 to upgrade, a very expensive fee for such a short flight but I really wanted to try out the unique features of First Class on the CRJ550.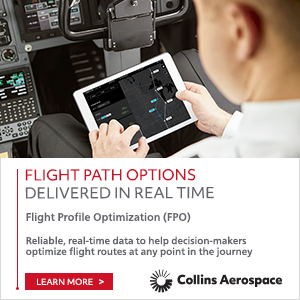 The Dulles gate agent was either unaware that this flight was operated by the CRJ550 or didn't know about its unique bag stowage options, so she had gate tagged all larger bags. As such, passengers mistakenly left the bags in the jet bridge as they would normally do for other regional jets.
Communication about the enhanced bag situation on this aircraft is key, and United didn't provide anything in its app or at the gate.
While the aircraft features a First Class cabin, the CRJ550 operates mostly shorter flights and is staffed with only one flight attendant, limiting the ability to provide a full meal service.
Instead, there is a walk-up drink and snack bar at the front of the cabin similar to The Pantry on JetBlue's Mint A321 aircraft.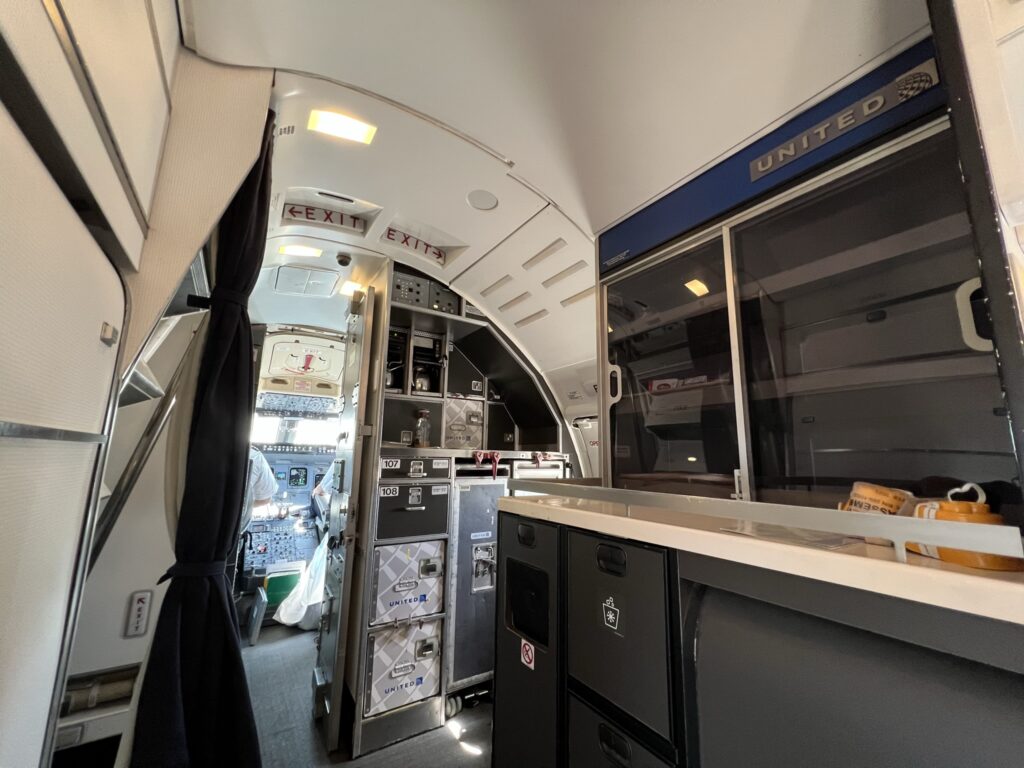 Because this particular flight was so short and the seatbelt light was never turned off, the excellent GoJet flight attendant onboard this United Express flight conducted a traditional snack service in First Class.
A basket of assorted snacks and bananas was presented, and a full beverage service was provided with actual glasses. Economy class passengers, meanwhile, were offered a water and coffee service.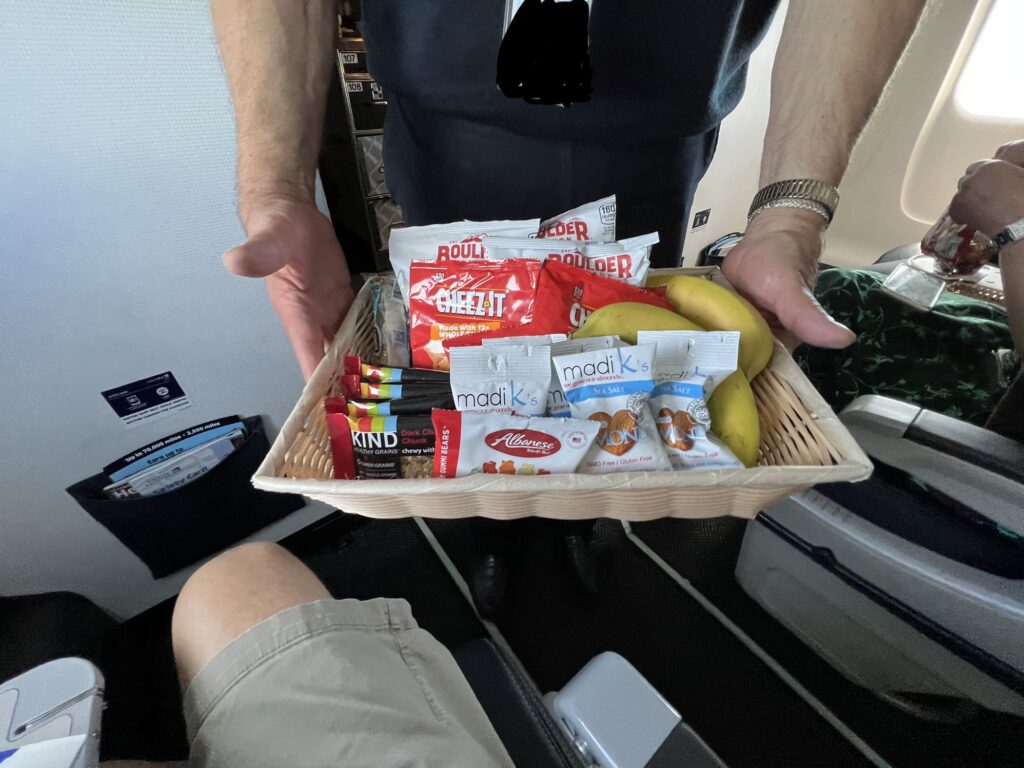 Sustainability issues of operating an aircraft well below its intended capacity aside, United has put together a very compelling regional jet experience for markets and routes that aren't typically served by aircraft with anything better than the smallest of regional jets.
I'll continue to go out of my way to book a CRJ550 over other United regional jets simply because of the fantastic carry-on bag situation and in-seat power at every seat. Everything else the CRJ550 offers is just icing on the cake.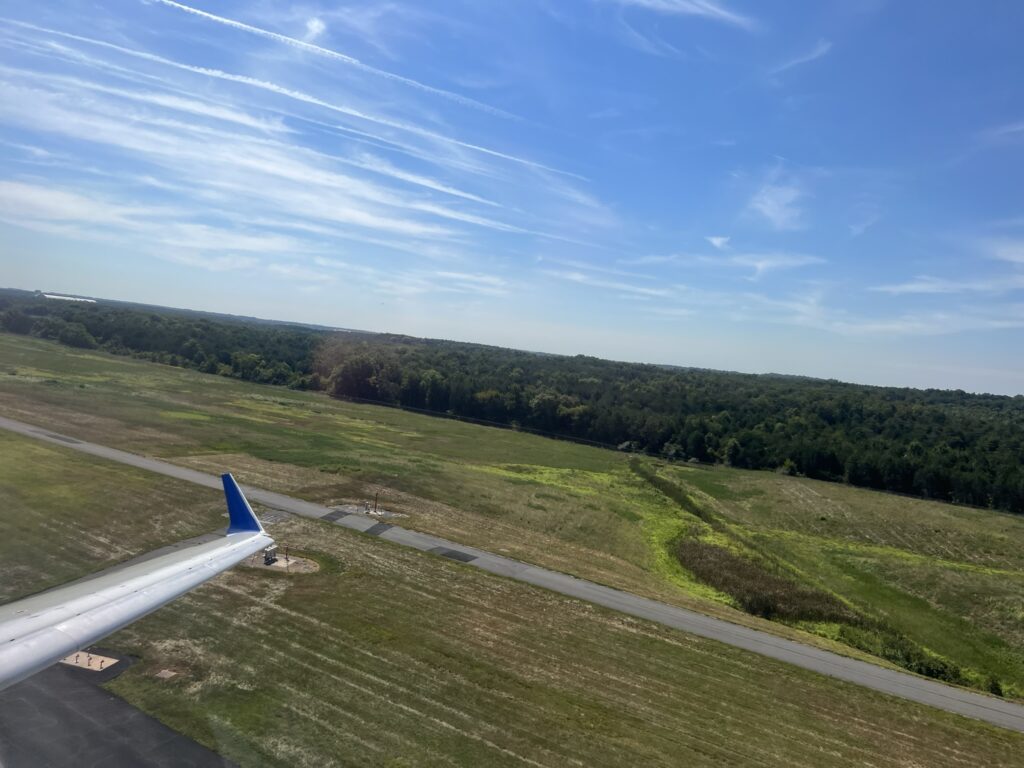 Related Articles:
All images credited to the author Jason Rabinowitz