For any other industry at any other time, a first quarter net loss of $1.4 billion would be bad news. As a US airline emerging from the COVID-19 pandemic, however, United is bullish about its first quarter results both on paper and during its earnings call today.
The earnings statement and call included a notable focus on customer-facing brand and passenger experience. The airline cited a desire to decommoditise air travel and to become an airline of choice — specifically mentioning the well-regarded 1990s Continental, one of its airline predecessors, and 2000s Delta as historical models.
Aircraft availability remains an issue, particularly on its Pratt & Whitney-powered Boeing 777s, which are focussed on the airline's Hawai'i routes and comprise a substantial portion of the airline's widebody lift. United says it has been working closely with Boeing and the FAA to perform the required modifications, with some aircraft already completed.
Fuel cost, too, is a headwind, especially with the delay in the more fuel-efficient modern aircraft that United has on order from Boeing.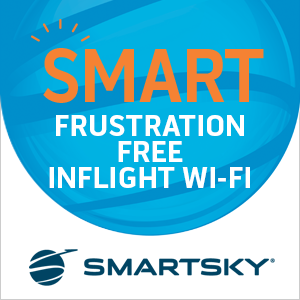 Further problems have resulted from the delivery delays from Boeing of the 787 and 737 MAX families and particularly the double-stretch 737 MAX 10. United had expected to receive roughly half of its 2023 deliveries as the MAX 10 variant, which it plans to use for its premium domestic and regional flying, with a much-rumoured premium version with flat business class seats as a replacement for the previous United p.s. service. The airline still does not know when precisely its MAX 10 jets will be delivered, but sounded cautiously confident that they will indeed still be delivered. 
Nonetheless, United expects to grow its overall gauge by nearly a third by 2026, paired with a lower reliance on regional jets, particularly 50-seaters with the exception of its CRJ-550 aircraft.
Another issue is staffing, both for the airline and for the wider US airline ecosystem including FAA, TSA, airport, and airport service companies like fuel providers. Indeed, United highlighted that the industry's infrastructure was not — and is not — set up successfully to respond to the rapid growth rates seen as COVID-19 travel restrictions were dropped.
Investments immediately preceding and during the pandemic, including technological and process improvements like its ConnectionSaver tool to assist decisionmaking around connecting flights, came in for praise as a way to mitigate some of the practical bottlenecks and their effects. 
The recently released Bag Drop Shortcut, tested last summer at United's Newark hub, was also highlighted. Here, passengers who have already checked in, made any bag fee payments, and received their boarding passes via the app have a special shorter queue for an agent to check their ID and tag the bag.
United highlights the rapid return of business, leisure and cargo travel, and noted that it is expecting further growth in international travel in particular. It sees strong bookings in particular for the transatlantic European summer, where it focussed a substantial part of its network and plans to grow by 25 percent this summer, and to lead its competitors in terms of transatlantic flying. Corporate reservations in the transatlantic market, the airline explains, have by and large returned to pre-pandemic levels.
The positive notes even include Asia, where some United destinations — particularly China and Japan — remain mostly or functionally closed to non-resident travellers. Lounges have reopened, including the Polaris facilities at San Francisco and Los Angeles, while a further nineteen international routes have relaunched. 
Related Articles:
Featured image credited to United Airlines