As the venerable seatback screen starts to slowly fade away from certain narrowbody fleets, some airlines are doubling down on screens. Unveiling its new Airbus A321neo cabin recently, JetBlue confirmed it is firmly in the double-down category. Along with a host of other passenger friendly enhancements, the airline has transformed everything from the physical seat to the entertainment system.
JetBlue's first A321neo, lovingly named David Neeleman in honor of the airline's founder, incorporates the seats and entertainment system of the carrier's fledgling A320 "phase two" retrofit program, while dipping into the current-engine A321ceo cabin for some additional inspiration.
Over the span of nearly two decades, the bread and butter entertainment offering on JetBlue's A320 family of aircraft has been LiveTV, growing from roughly 24 channels to more than 100 at present. The carrier's latest IFE system on the A321neo, however, de-emphasizes live television in favor of stored movie and TV content.
In short, JetBlue has shifted from its subpar legacy LiveTV LTV4 system found on the A321ceo to a much more robust AVANT system from Thales for the re-engined A321neo, and the change is like night and day.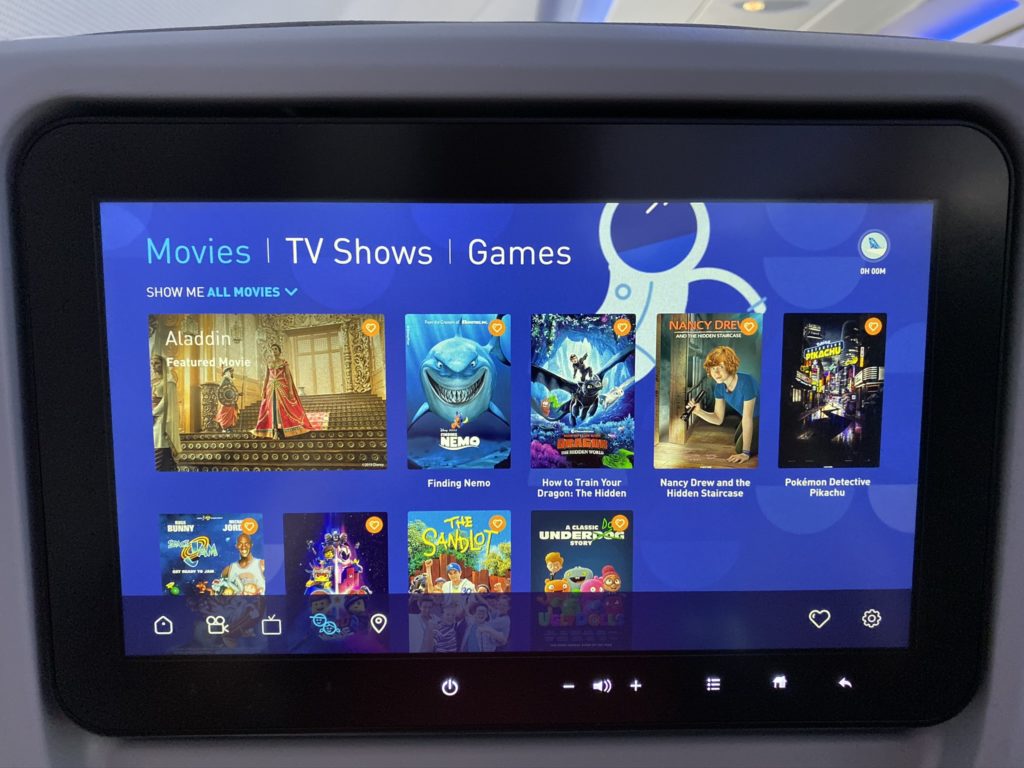 As passengers settle into their seat, they are presented with a short quiz to determine what content may interest them most, or they can skip straight to it.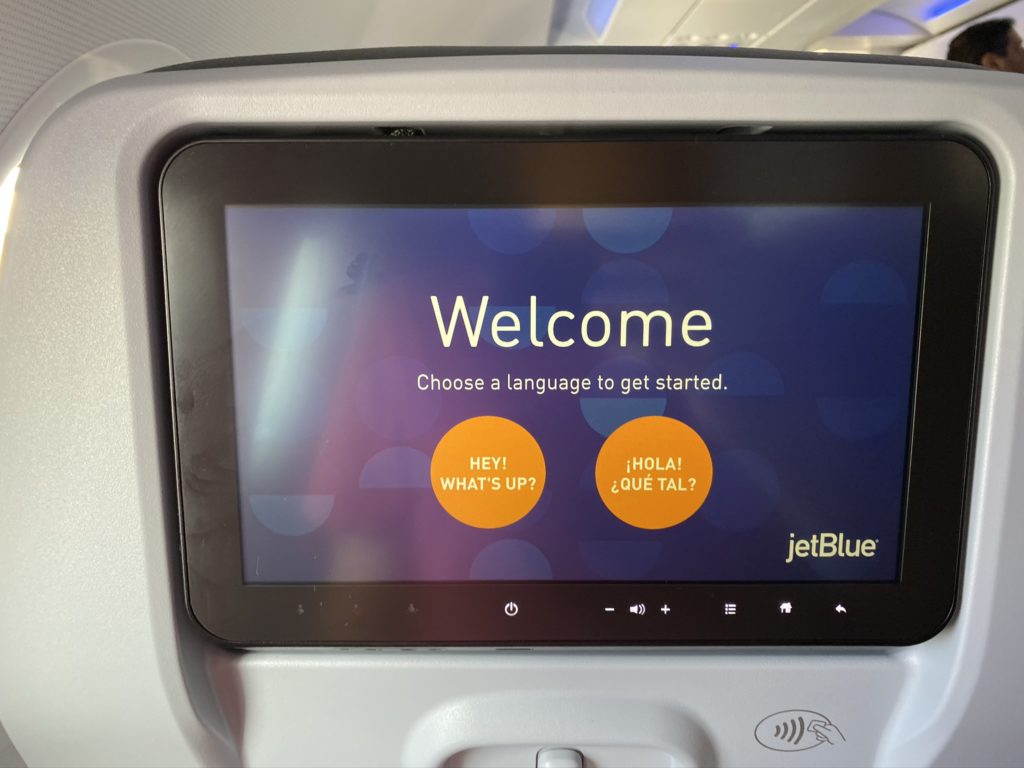 The new system contains a 2 TB server, bumping up the available content from a small handful of titles found on the LTV4 system to dozens on AVANT, meeting or exceeding the catalog of many global airlines.
JetBlue has also enhanced its television program catalog, including featuring numerous full box sets instead of random episodes of a random season that far too many airlines still offer.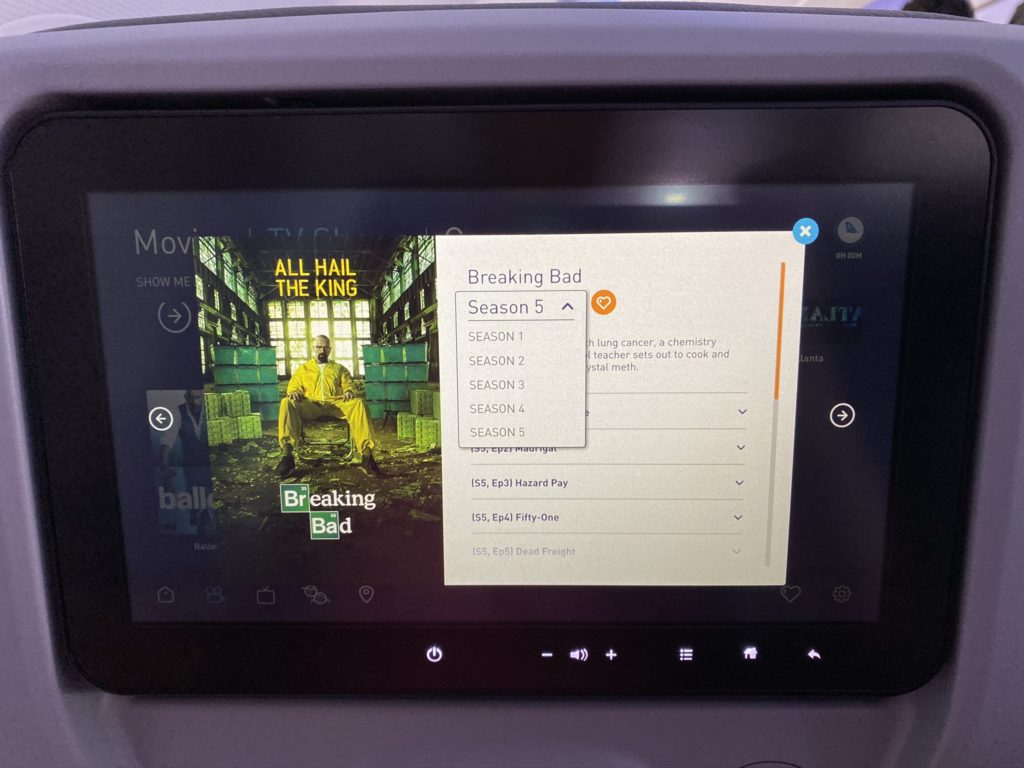 Also included is Thales' standard GeoFusion 3D moving map, which isn't that exciting on its own, but represents a massive improvement over a legacy map which had barely seen a meaningful improvement in 20 years.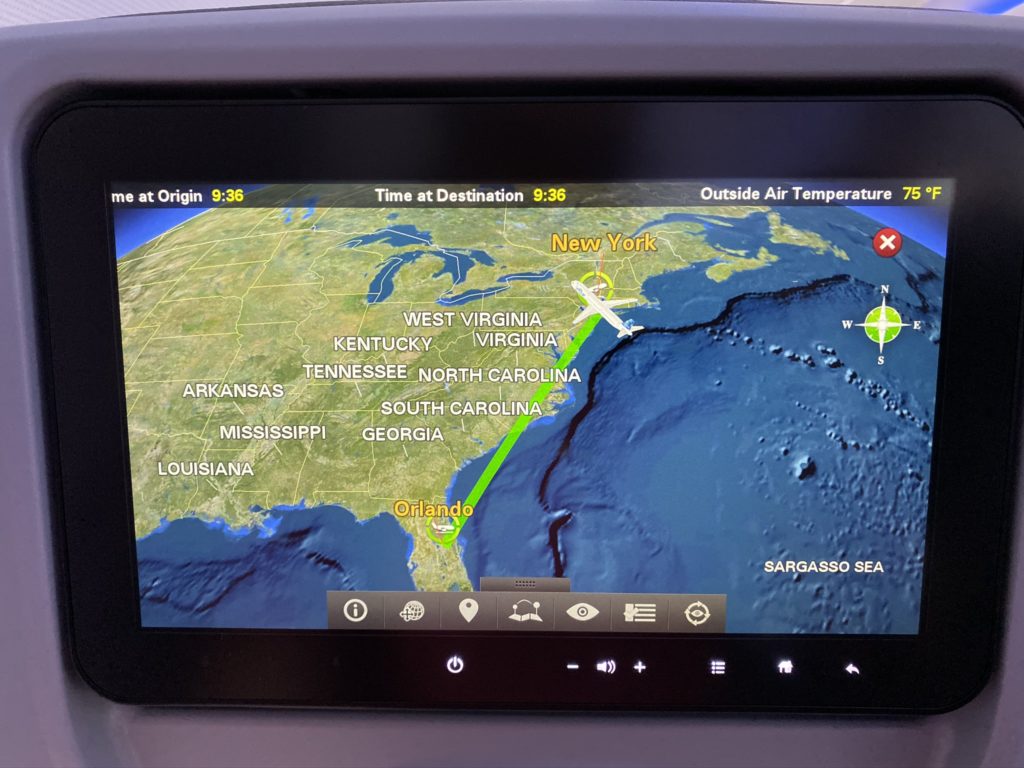 Passengers can also pair their own device to the system to control some basic navigation and playback functions, though its utility is currently quite limited. The seats also have a built-in NFC reader for future uses such as on-screen meal and drink ordering.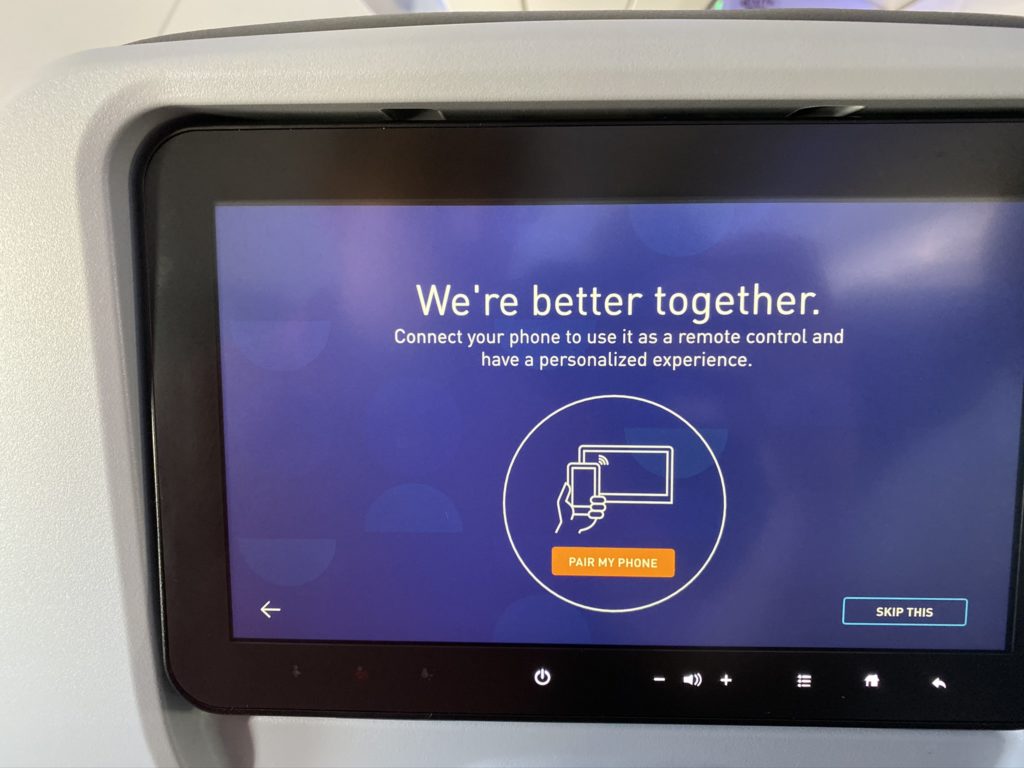 Though it's not as pronounced as in the past, live television is still very much a part of JetBlue's IFE offering, and is also getting a nice boost in specs via the AVANT system.
Passengers can now pause and rewind live television just as they would on their home DVR, bringing the aircraft cabin yet another step closer to a true living room experience.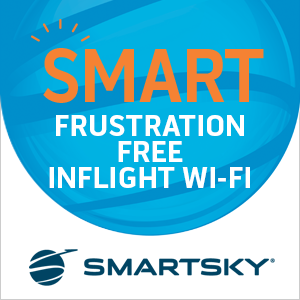 While the screen is capable of 1080p resolution, the live television content is still in standard definition, so passengers will still have to do a bit of squinting while watching fast-moving sports events.
Meanwhile, the SiriusXM radio offering traditionally offered by JetBlue seems to have vanished on the A321neo, which may disappoint a few passengers.
While seat pitch has gradually dipped to 32", the seat remains plenty comfortable and competitive, especially when compared to the extremely tired seats of its old A320 fleet.
The seats now feature passenger-facing AC and USB power outlets as well as an elastic grid to keep items in place without having to use the tray table.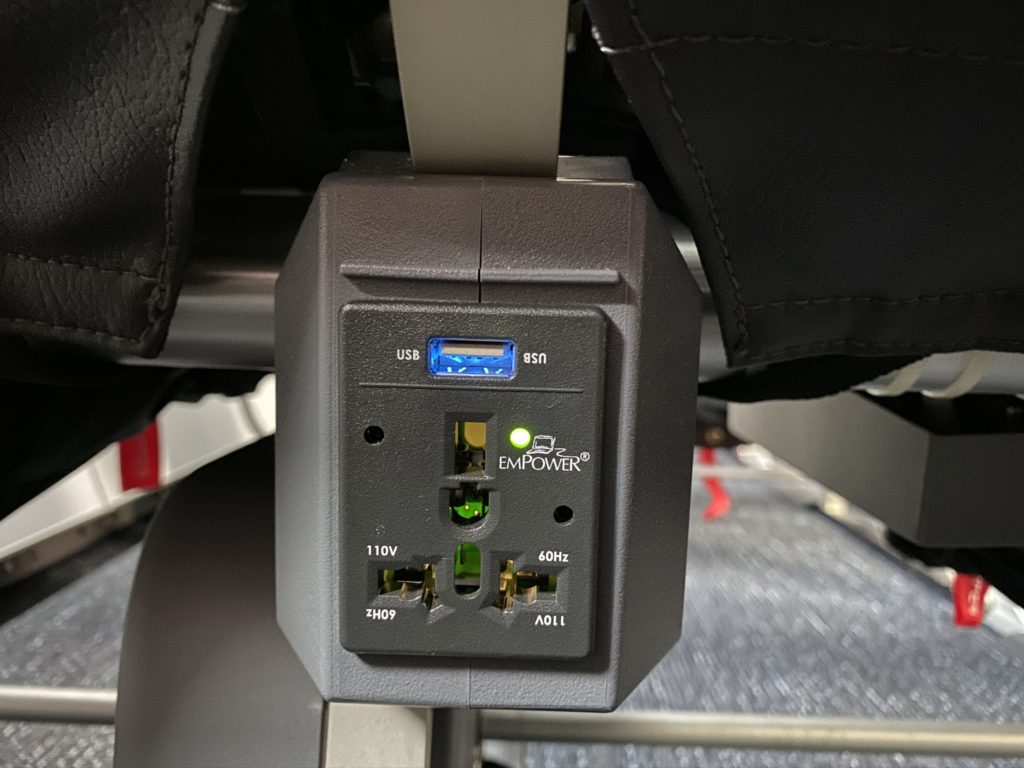 The literature pocket remains at knee level due to the inclusion of a seatback screen, but the top edge has been ever so slightly curved to create a bit of extra knee space.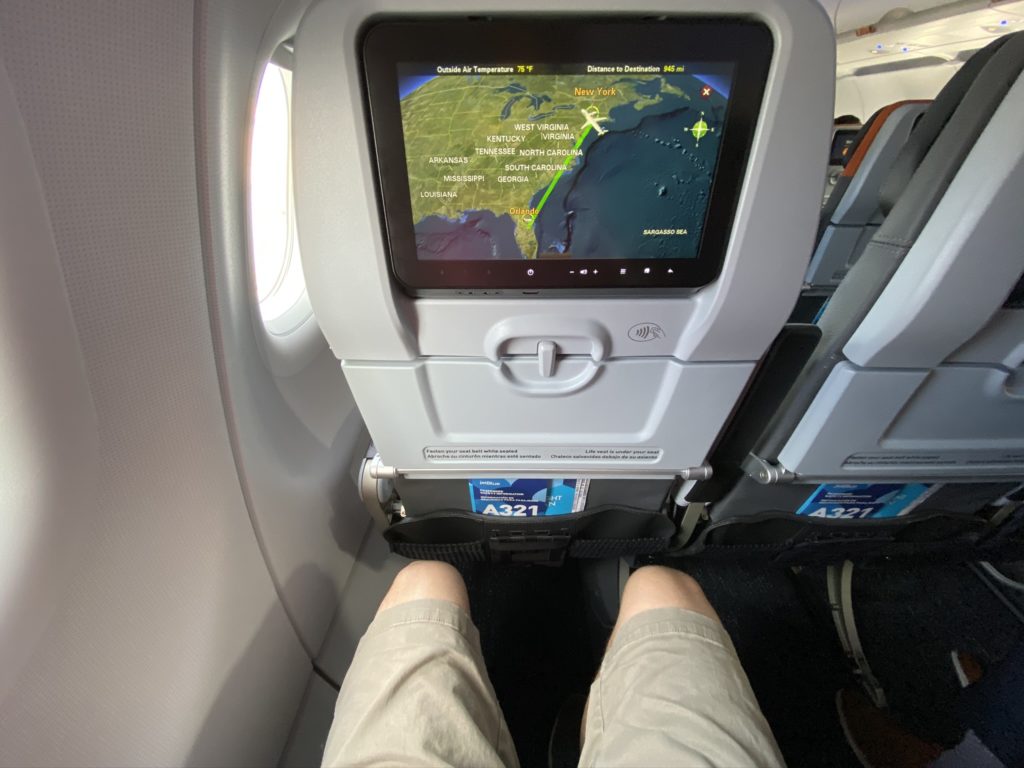 A passenger favorite of the A321ceo in Mint configuration is the Marketplace, which has been renamed to the JetBlue Pantry on the A321neo and retooled a bit. Passengers will still be able to grab snacks for free, but the drinks selection has been replaced with mini bottles of water. The Marketplace also hides a few other functions, such as storing the crew's jackets and emergency equipment that would normally occupy overhead bin space.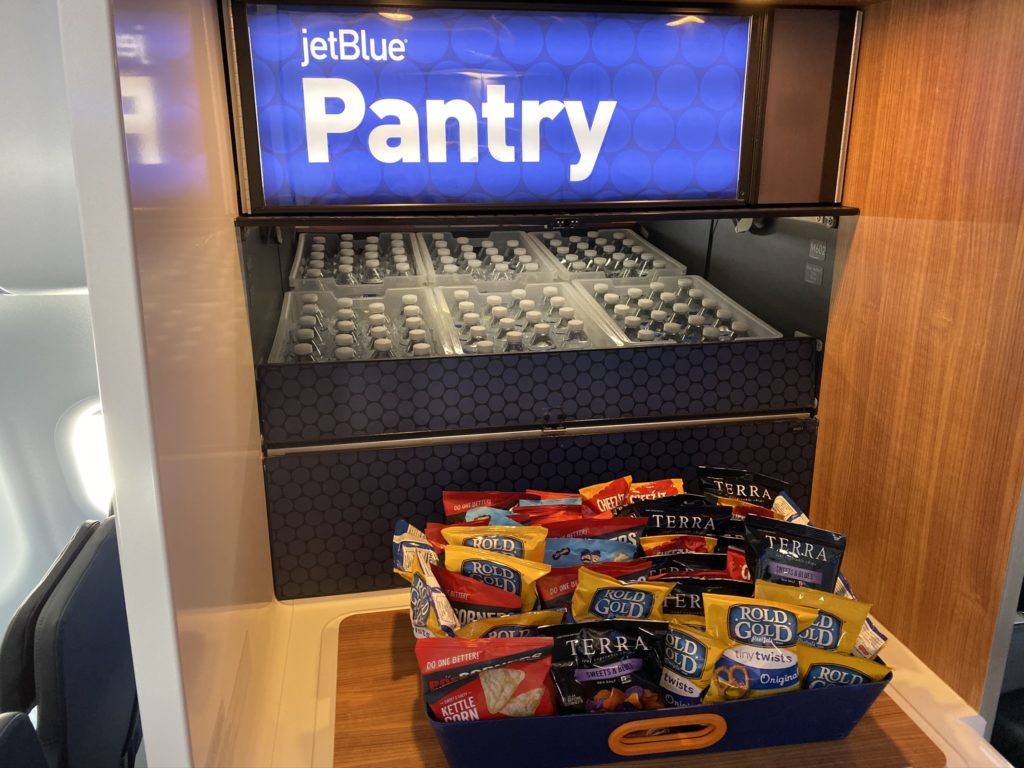 The A321neo is operating the airline's longest route to date, between New York JFK and Guayaquil, Ecuador, as well as more traditional routes such as New York to Florida.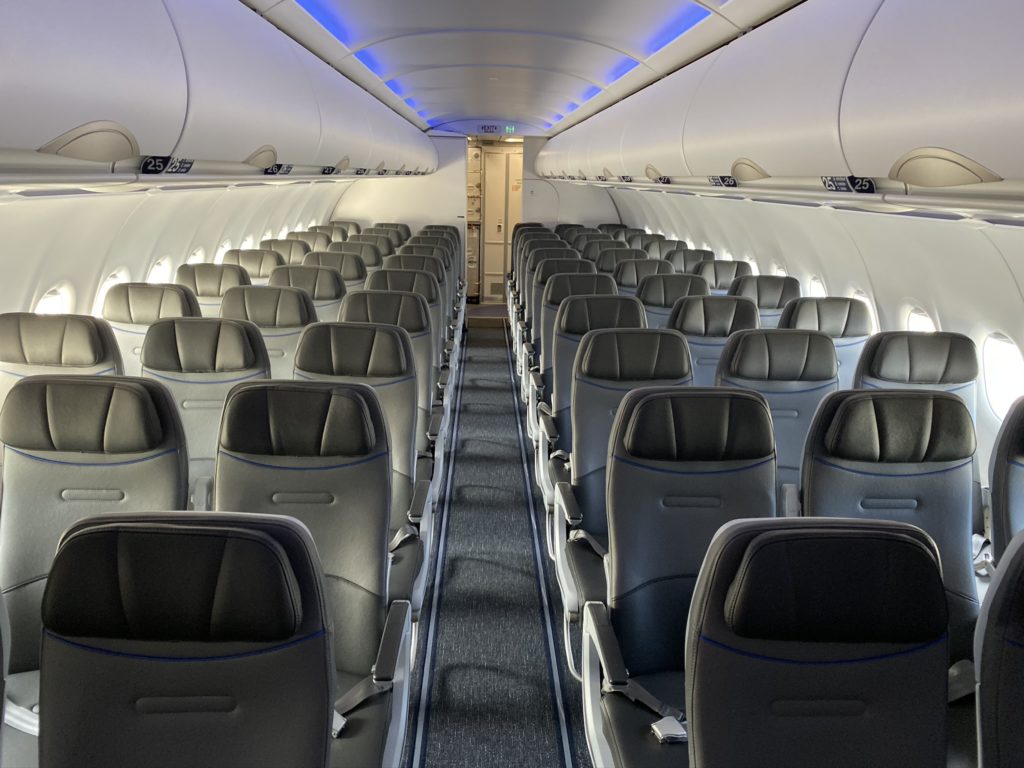 All images credited to the author, Jason Rabinowitz
Related Articles: