The passenger experience on board regional jets in the United States has seen somewhat of a transformation. Until just a few years ago, stepping on board a flight operated on behalf of a mainline airline by a regional partner meant unpredictable hard products and even less predictable soft products, creating a big #PaxEx gap between the two operations. These days, there's a good chance passengers may never know that their flight was actually operated by Republic or Endeavour Air.
On a recent exceptionally short flight between New York's LaGuardia Airport (LGA) and Virginia's Dulles Airport (IAD), I put a Mesa Airlines' United Express-branded Embraer E175 First Class product to the test. This flight departed LGA at the early hour of 6:15am, but unfortunately did so out of the current, ready-to-be-demolished Terminal B. United will move into the gleaming new LGA concourse this spring, but for now its passengers must continue to step around the roof water collecting buckets of shame.
As this was a very early morning departure, the gate area was quiet and passengers weren't exactly crowding the gate to board. I was second or third to board in Group 1 and quickly made my way to seat 2A, which is both an aisle and window seat. All United 70+ seat regional jets feature seats in a 1-2 configuration in First Class, though with the light load nobody ended up with a neighbor on this flight, and my bag easily fit in the overhead bin. The seat provides 37 inches of pitch and 24 inches of width, which is plenty for a regional flight.
The cabin appeared to be rather clean at first glance, but a quick look between my seat's armrest and sidewall revealed all sorts of crumbs and junk, a space in desperate need of a pass with a shop vac.
Service standards on regional flights have come a long way, and these days the experience pretty much mirrors the mainline experience. Shortly after arriving at my seat, the First Class flight attendant greeted me and asked if I'd like a pre-departure beverage and if she could place my jacket in the forward closet. Since it was a very short flight, this sole question made up a good deal of my interaction with the cabin crew but it often goes unasked on busier flights.
With my cup of water now in hand, I plugged my phone into the AC power outlet and it automatically connected to the Gogo Wi-Fi network while still at the gate. While the air-to-ground connectivity system doesn't work on the ground, the streaming entertainment does. The ability to start streaming movies while still on the ground is a nice perk, as anyone who has flown out of LGA knows that time spent on the taxiways can often exceed time spent in the air. The streaming system provided an ample collection of free movies, with video playback working as expected through United's iOS app.
This particular flight only spent exactly 30 minutes above 10,000 feet, which was just enough time to attempt and fail to sign into the Gogo ATG-4 inflight connectivity system.
While the entertainment portal was functional, the connectivity side was not and I could not even select a pass. Gogo's technical support chat feature did work, however, and a freebie code was issued for my next flight. This wasn't a real issue for a short 6am flight, but these aircraft operate much longer flights where functional connectivity is now an expectation.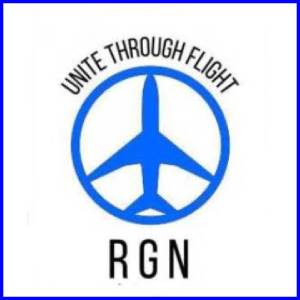 In between the bumps and jostles caused by the turbulence, I was surprised to find the flight attendant offer a quick beverage and snack service in First Class. I opted for another glass of water and a pepperoni and cheese package for a snack later in the day. A little snack on such a short flight is a nice perk that I was not expecting.
After a few more bumps we arrived at IAD 49 minutes after departure, right on time. From a service and hard product standpoint, this United Express flight closely mirrored its mainline cousins in every important way, from the seat to the entertainment system to the snacks.
At the end of the day, if the passenger never knows they were on a regional flight, it's mission accomplished for United, and that's probably the case with most passengers on board this flight.
Related Articles: