JetBlue officially launched service between Boston Logan International Airport (BOS) and London's Gatwick Airport (LGW) over the weekend, with the inaugural BOS-LGW flight on 4 August and the inaugural return on 5 August. 
The carrier is operating these Gatwick flights with an Airbus A321 Long Range (LR) narrowbody aircraft outfitted with 22 upgraded Mint suites based on the Thompson Vantage Solo inward-facing herringbone, two bespoke business-plus seats called Mint Studio, and 114 core economy seats, including 24 Even More Space extra legroom seats.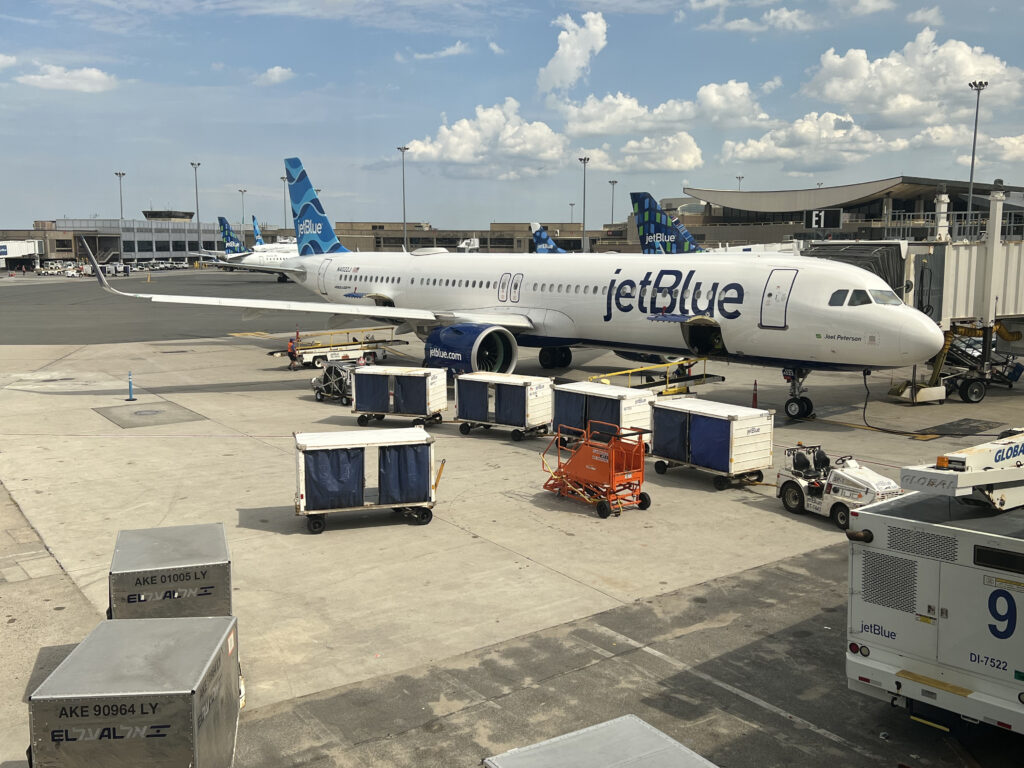 Gate activities in Gatwick included logo cupcakes, balloons, short speeches by JetBlue and Gatwick airport officials, and a ribbon cutting ceremony.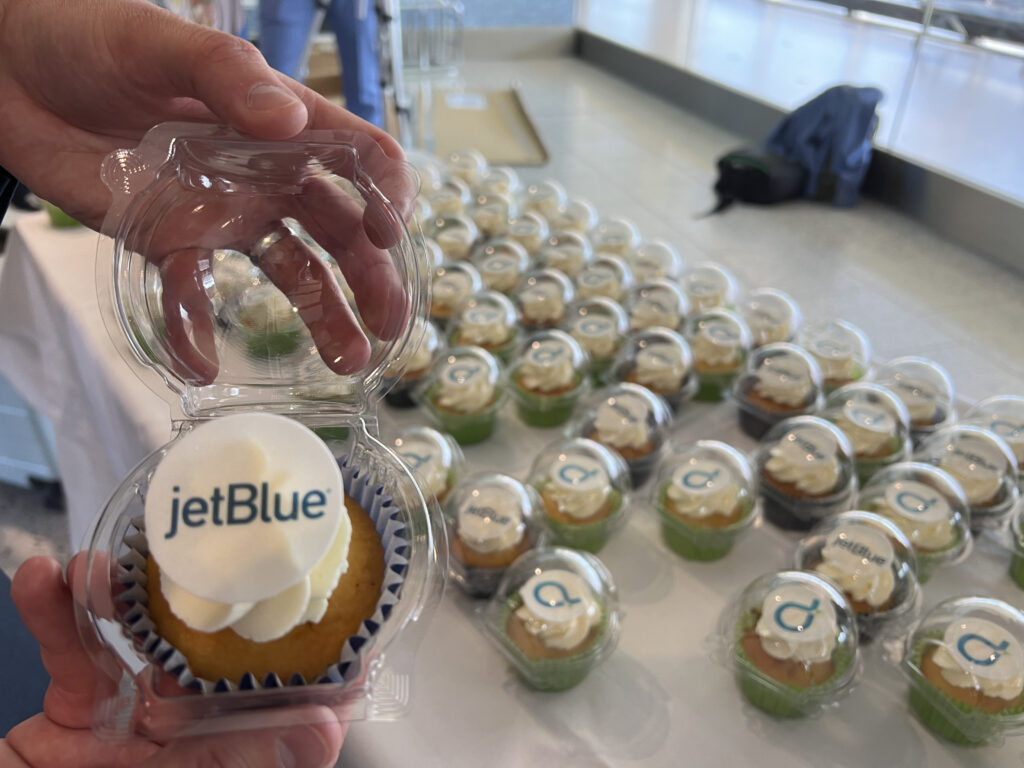 Most popular of all, photo ops with Gatwick mascot Gary Gatwick were facilitated.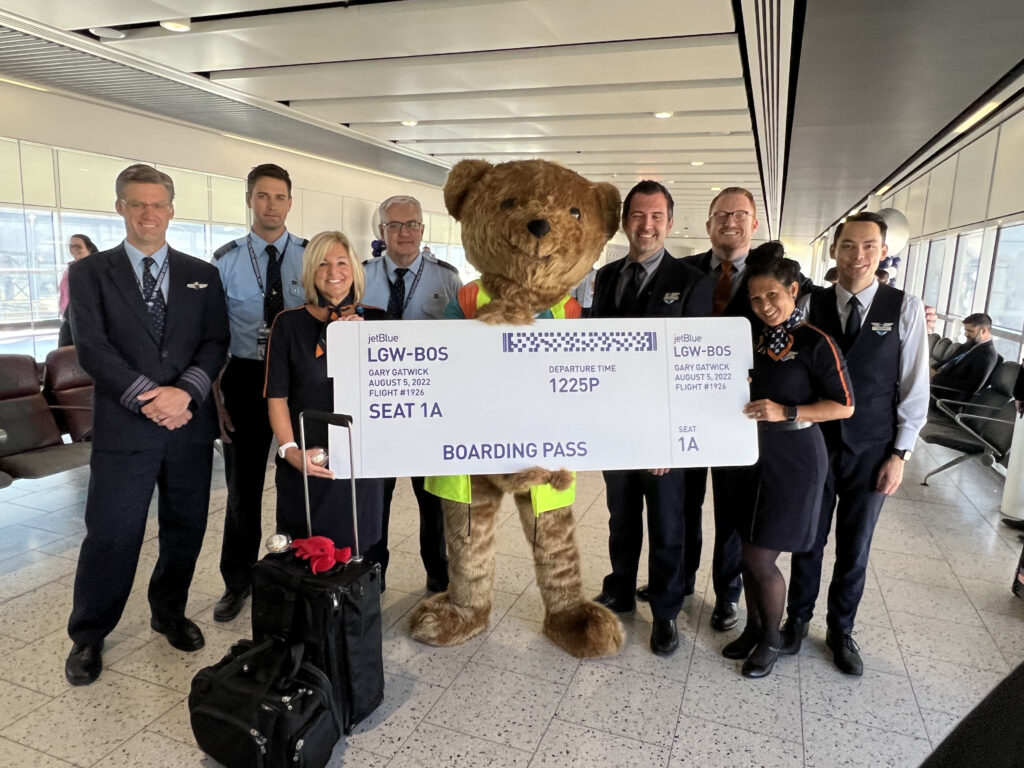 JetBlue has been flying to Gatwick from New York JFK since September 2021, "and we've been blown away with how successful the New York service has been," Gatwick Airport chief commercial officer Jonathan Pollard told Runway Girl Network. 
Pollard said the new pond-hopping service is key because it links Boston's innovation, research, and technical hubs with their counterparts in places like Cambridge and Oxford, which are easily accessible from Gatwick by rail. 
Both tourists and business travelers may find Gatwick an easier and less expensive airport to fly into than Heathrow as well. "Because it's cheaper for airlines to operate to Gatwick, ticket prices to Gatwick are often slightly less than Heathrow," said Pollard. "And we're better connected to central London than Heathrow with train service to more mainstream railway stations."
Gatwick has direct train links to Central London's Victoria Station via the Gatwick Express (an easy 30-minute ride) and to stations across London via Thameslink.
Onboard the London Gatwick-Boston Logan inaugural, both core economy and Mint passengers were greeted with a stuffed lobster at their seats.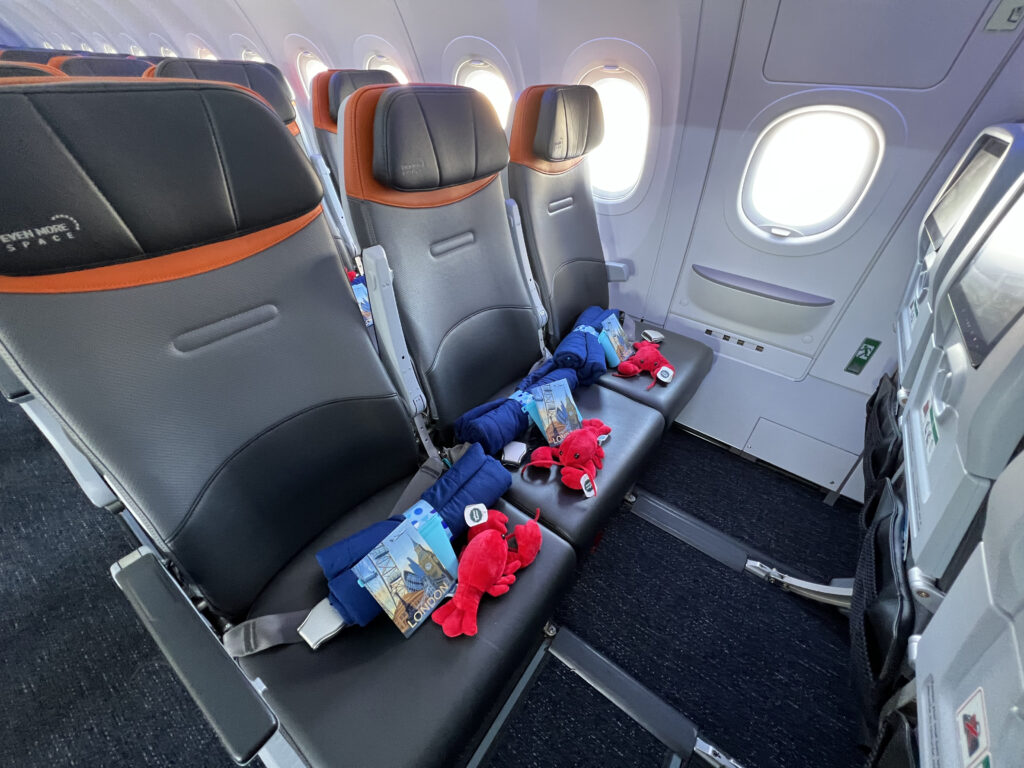 For the flight, your author was seated in a regular Mint suite, which comes with expedited "Even More Speed" security screening at the airport.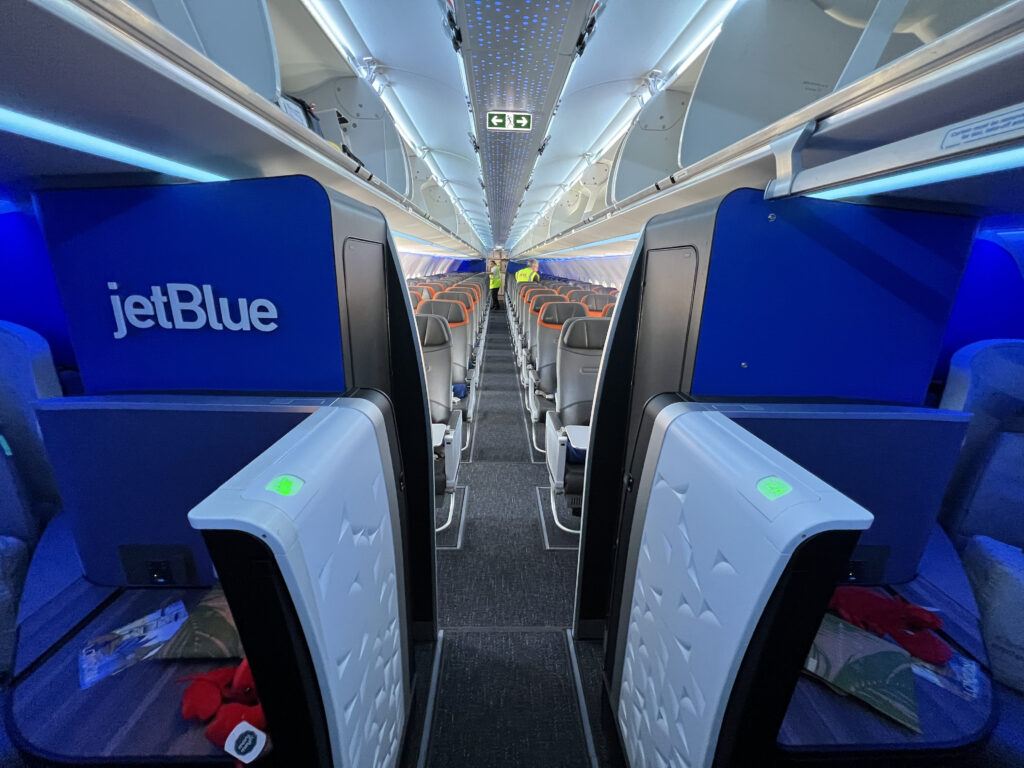 The expedited security service is also offered to JetBlue's Mosaic customers and their travel companions, as well as those who purchase an Even More Space extra legroom seat or a Blue Extra fare.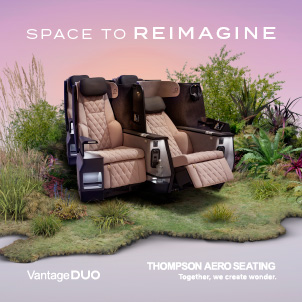 Beyond free Wi-Fi and on-demand seatback entertainment, JetBlue offers transatlantic economy passengers a complimentary build-your-own meal, with nine possible combinations of mains and sides from a healthy, "vegetable-forward" menu. A complimentary self-service snack pantry is available throughout the flight as well.
Stand-out features in the upgraded Mint suites include direct aisle access, sliding privacy doors, bedding kits by mattress company Tuft & Needle and large inflight entertainment screens. The two Mint Studio suites, meanwhile, offer even larger TV screens (22″), a mirrored vanity, and enough extra space to have another Mint traveler stop by for a meal or a chat. 
A bonus amenity kit is also offered to Mint Studio occupants; this includes a deck of cards, a lint brush, stain remover, and other useful items. Many of these items are also complimentary for Mint suite passengers, but on request.
The extensive drink and dining menus in Mint are refreshed quarterly, with plenty of mix-and-match small plates and snacks to choose from.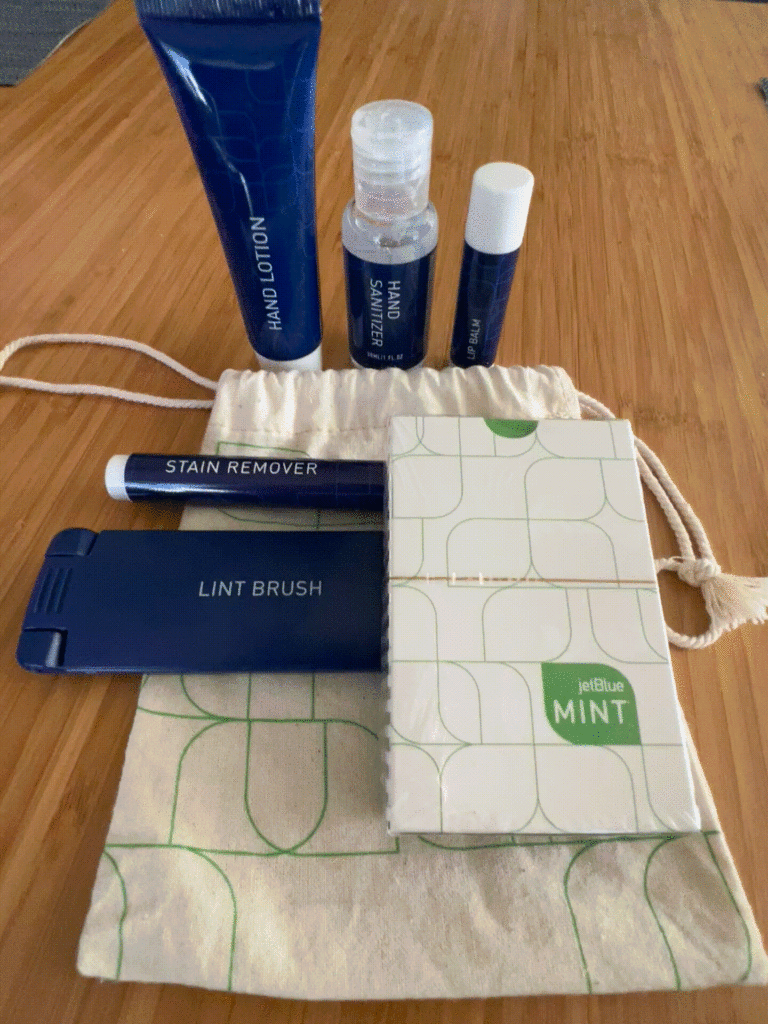 JetBlue plans to offer five daily flights between New York and Boston to the UK by the end of October 2022. 
In addition to the new Boston to Gatwick flight, JetBlue's transatlantic service currently includes service from New York JFK to both Heathrow and Gatwick. The carrier will begin flying between Boston Logan and Heathrow on 30 September and add another Gatwick departure from New York on 29 October.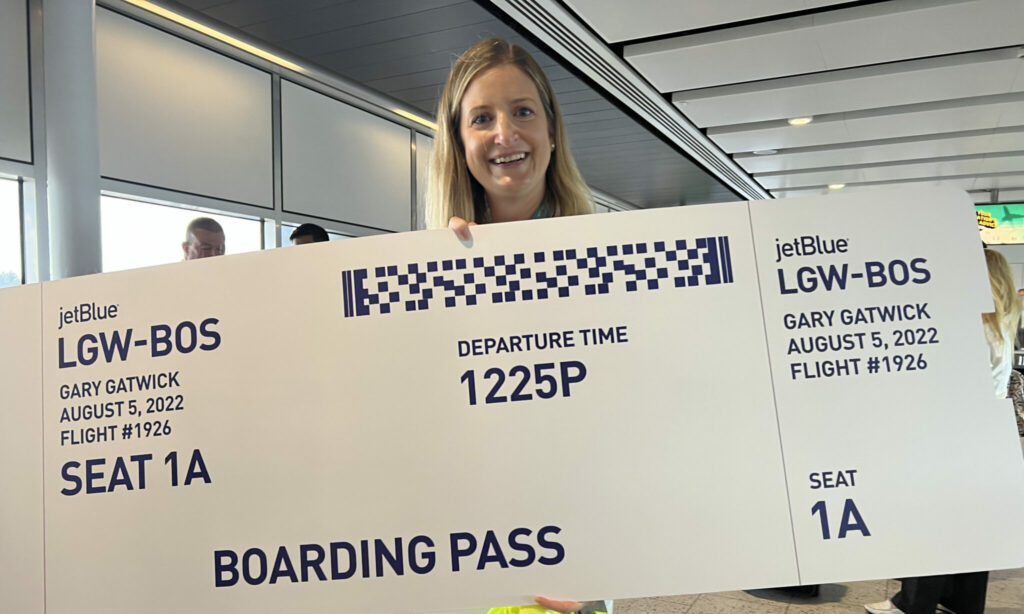 Harriet Baskas was a guest of JetBlue on the London Gatwick-Boston Logan inaugural. All images are credited to the author, and as ever, all opinions are her own.
Related Articles:
All images credited to the author, Harriet Baskas