JetBlue Airways has started selling tickets for its very first transatlantic services – from New York JFK to London's Heathrow and Gatwick airports, starting with JFK-LHR on 11 August. Each route will be served daily by the carrier's new Airbus A321 Long Range (LR) narrowbody.
Previously, JetBlue's international flying was limited to the Caribbean, Central America, and South America (it offers codeshare flights to other foreign cities, however).
So, let's examine what JetBlue is bringing to the transatlantic market, as industry starts to recover from the COVID-19 crisis and traffic appears set to return to this highly competitive travel corridor when restrictions are lifted.
Is it a low-cost airline?
Throughout its history JetBlue has consistently flown in the middle of being a budget and a full-service carrier.
Operating a simple fleet of Airbus A320 family aircraft and Embraer E-Jets, its route structure and oft-times lower-than-average fares resemble a budget carrier, while its product is more akin to a full-service airline.
One might argue that JetBlue has set a few standards in industry in its cabins, with roomy seats even in economy class, nose-to-tail seatback IFE from Thales, and fast inflight Wi-Fi from Viasat.
The carrier appears poised to do the same in the transatlantic market, as the A321LR offers these key features and more, including Airbus' sparkling new Airspace cabin interior with larger overhead bins, customized lighting and a design that gives the cabin a widebody feel.
Indeed, JetBlue is so confident that this hybrid model will succeed in the transatlantic market, it says the new service will herald "a new era of customer-focused, low-fare travel for leisure and business travelers".
Long and narrow 
The Airbus A321LR aircraft that will ply JetBlue's New York-London routes are configured with 141 seats, including 24 Thompson Vantage Solo seats, configured 1-1, up front in its new Mint business class cabin, representing a redesign for the international market.
A total of 117 seats will be available in the 'Core' economy class cabin, comprising 24 extra-legroom 'Even More Space' seats plus 93 regular economy seats, all based on Collins Aerospace's popular Meridian seat platform.
A JetBlue spokesperson tells Runway Girl Network: "The seat pitch on our new Airbus A321LR aircraft is approximately 37 inches in Even More Space seating, and 32 inches in Core seating." That's a respectable pitch given that many operators cross the proverbial pond with 31-inch pitched seats.
The Core cabin, configured 3-3, will be complemented by JetBlue's remarkable new build-your-own meal service for customers, as previously detailed by RGN.
JetBlue has integrated its menus and ordering into the seatback screens, harkening somewhat back to the days of old when Virgin America offered its then-groundbreaking 'Red' system, though in this instance JetBlue isn't charging for dinner. Passengers will also be able to access global live sports content on the IFE system.
JetBlue is certainly not the first carrier to operate narrowbodies between the US and Europe. Irish flag carrier Aer Lingus uses the A321LR on transatlantic crossings, featuring Thompson Aero premium seats up front (in solos and pairs). And Norwegian once operated all-economy Boeing 737s on a variety of routes between secondary cities in Europe and the US, before it shuttered its longhaul operation in the heat of the pandemic.
Further up North, Canada's Air Transat in 2019 became the first airline to operate the A321LR on transatlantic services to London Gatwick.
The re-engined A321neo narrowbody, in its LR and XLR versions, is the technological foundation for JetBlue's debut in the transatlantic market, and JetBlue is the first US-based carrier to take advantage of its extended capabilities in this fashion. It will operate a total of 13.
But even in these pandemic recovery times, widebodies are the traditional mode of transport between New York and London. The smallest aircraft currently flying these routes is Delta's 767-400, with 246 seats (being retrofitted with 238 seats). Virgin Atlantic flies 258-seat Boeing 787-9s and 264-seat A330-300s.
It stands to reason that, when the world is not in the midst of a global pandemic, JetBlue should have little trouble filling up its 141-seat narrowbody at the right price.
Fare weather
At the time of writing, a one-week trip in September, about a month after the launch of the service to Heathrow, shows a round-trip basic economy fare of $593 on JetBlue's website, which is less than the $673 figure appearing on Google Flights for all three major airline alliances: oneworld, SkyTeam and Star. This certainly points to good value and backs up the airline's low-fares claim. Whether these fares will be sustained remains to be seen.
It should be noted, however, that while the inaugural flight to Heathrow appears fully booked, average fares remain low and there is plenty of future availability due to existing travel restrictions. A change in the UK's entry restrictions will be required before bookings truly take off.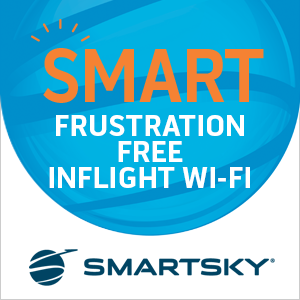 Per the launch schedule, JetBlue on 11 August, will leave New York at 10.10pm and arrive at London Heathrow (LHR) at 10.10am local time. The returning service leaves LHR at 6.10pm for a 9.43pm arrival at JFK.
Service between New York and London Gatwick, which commences on 29 September, will see JetBlue leave the JFK at 7.50pm and arrive at London Gatwick (LGW) at 7.55am. The return service on this route departs at noon, arriving at 3.33 pm. Meanwhile, London service from Boston will start in summer 2022.
At the end of the day, JetBlue's entry into the market is welcome from a customer point of view. More options are simply better. The demise of several low-cost carriers over the past few years has left a void at the value end of the transatlantic market, something that JetBlue appears ready to fill up.
Related Articles:
Featured image credited to JetBlue