Satcom Direct, the business aviation solutions provider, has confirmed the first installation of the Satcom Direct Plane Simple® antenna on a special mission aircraft. The Plane Simple Ku-band variant is being installed on a Brazilian-registered Embraer EMB-110 for aircraft operator Fototerra, a company specializing in airborne geographic data capture.  This also represents the first Plane Simple Ku-band installation for the Latin American region.
To complete the installation and generate the relevant Supplemental Type Certificates (STCs), SD is collaborating with Pro Aero, a dedicated aviation service and consulting company; and Brazil's largest aeronautical certification company and SD reseller, Jazz Engenharia Aeronáutica. Jazz is completing the installation and liaising with the National Civil Aviation Agency of Brazil (ANAC), to generate the STCs. SD anticipates installation will commence in late August, with redelivery expected towards the end of September 2022, and crew training to follow. 
The Plane Simple Ku-band antenna will be located on top of the twin-turboprop's fuselage, in the center of the aircraft to heighten operating efficiencies. "The advanced antenna system will replace current micro-wave technology which Fototerra uses to monitor the maritime coast on behalf of the oil and gas industry. The existing technology requires Fototerra to stay near the coastline to communicate images effectively. Once we've installed the terminal, this limitation will be removed.  We are excited to be the first company to undertake this type of installation on behalf of SD. We know it will streamline Fototerra operations and showcase the opportunities for similar aircraft types," says Jazz Sales Director, Felipe Nardi.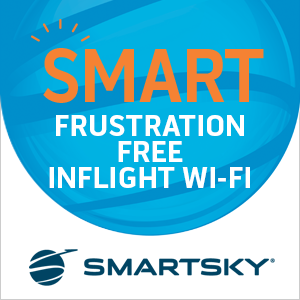 The inaugural installation in South America reflects the growing appetite for high-speed broadband services from owners of multiple aircraft types needing to perform diverse missions. "Our aim with SD Plane Simple is to increase access to consistent, reliable, global connectivity solutions in a simplified format at cost-effective rates. This installation is a perfect example of how by collaborating with like-minded companies Pro Aero and Jazz, we can break into new territory regarding aircraft data transmission," says Managing Director for Satcom Direct Brazil, Ewerton Libanio. "Jazz has completed more than 800 projects and modified more than 1000 aircraft since launch in 2009, and Pro Aero specializes in delivering solutions to aviation stakeholders that improve efficiency and operations.  This collective knowledge and extensive experience position them as the perfect partners for us to work with for this, and future projects." 
Fototerra plans to harness the full potential of the advanced technology to transmit data-heavy files generated during flight. "Reliable broadband data transmission will improve efficiencies, increase productivity and enhance the services we provide to our customers," adds Gulherme Pinho, CEO of Fototerra. "We have been waiting for this capability for a long time and are enthusiastic about completing missions with the technology in place." With the Plane Simple terminal, powered by the Intelsat FlexExec network, high-resolution images, hyperspectral images, lidar data, radar data, and infrared, ultraviolet, thermal, and fluorescence techniques will transmit, in real-time, directly to Fototerra servers, customers, and authorities as needed.   Fototerra is also optimizing the complete Satcom Direct ecosystem of products and services, as well as benefitting from sourcing its connectivity solutions and support from a single supplier.
Designed exclusively for business aviation, the Plane Simple terminal and Intelsat FlexExec network require just two-line replaceable units – the SD Modem Unit and the SD Plane Simple Antenna – to activate data transmission. Libanio anticipates that the Plane Simple antenna series will enhance the customer connectivity experience across the region. "Owners of mid- to large-size cabin aircraft want to emulate the on-the-ground connectivity experience in the air and we are already receiving significant interest. Our special mission customers in the environmental, surveillance and military sectors also see the potential for improved connectivity, and we'll be pleased to highlight all we offer at this year's LABACE."
Satcom Direct will showcase the power of the Plane Simple antenna series during LABACE 2022 – booth 8007 – when it will highlight the Ku-band, Ka-band and L-band variants and capabilities. 
About Satcom Direct
Satcom Direct (SD) is founded on a core belief in understanding the value of time and the importance of maximizing it. The company mobilizes the most cutting-edge technologies to enable connection, wherever you might be. SD's proprietary technologies span business aviation, marine, government, and telecommunications sectors, with the singular goal of leading connectivity industry standards. 
Harnessing a powerful combination of tools, SD delivers consistent, reliable connectivity across the globe. Proprietary software, hardware, terrestrial infrastructure, cybersecurity solutions and award-winning customer services, create tailored data services for each individual customer mission. The aim is to enhance the passenger experience, improve efficiencies and give back precious time by providing connectivity beyond all expectations. 
SD World Headquarters is located in the heart of the Space Coast in Melbourne, Florida, with 14 additional locations in 11 countries including the UK, UAE, Switzerland, Singapore, Australia, and Brazil, plus a hardware development and manufacturing base in Ottawa, Canada.
Featured image credited to Fototerra