Pittsburgh International Airport (PIT) recently celebrated a full year's operation of its microgrid project, which features an on-site natural gas power plant and an 8-acre solar farm built over a nearby landfill property belonging to the airport. 
The PIT campus sits on two active shale gas pipelines with several gas wells on-site. In December 2017, Hartsfield-Jackson Atlanta International Airport suffered a crippling power failure that effectively shut down the world's busiest airport for a day with ripple effects felt across the globe. The availability of land, natural gas resources and warning signs from the Atlanta outage spurred PIT into action and a request for qualifications was sent out in early 2018 to begin the microgrid project. 
PIT involved private companies and private funding. The airport had four goals — to ensure reliability, lower energy costs, achieve sustainability goals and support the local natural gas industry. These goals were discussed with prospective partners who were tasked with designing, funding, building and operating the system. 
Peoples Natural Gas was selected and took on the roughly $30 million investment with a 20-year service agreement. Construction of the solar farm over a disused landfill represents a sustainability achievement in itself, as it repurposed otherwise unusable land. 
"The project has quite honestly exceeded the expectations of the airport," says PIT's SVP engineering and infrastructure intelligence, Tom Woodrow in an interview with RGN.
The solar farm features 9,390 panels with a 3MW peak rated capacity and is virtually net metered to the airport. With a promised delivery of 4.3 million kWh in the first year, the system was able to deliver a bit more at 4.4 million kWh.
Along with the power from this solar facility, the onsite natural gas plant is rated at 20MW and operates 24/7 to power the main campus. "It is a bit nerve wracking. Eventually you have to flip the switch and run your airport with onsite energy," continued Woodrow. With the coordination and expertise of all parties involved, the system has performed flawlessly, helping the airport achieve all its goals.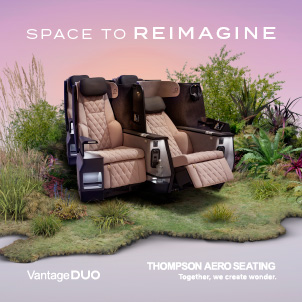 Western Pennsylvania has a coal-heavy power grid. PIT's switch to a combination of natural gas and solar has led to the reduction of 8.2 million pounds of carbon dioxide emissions in the first year of operations. Furthermore, with wholesale energy prices on the rise, the airport has saved approximately $1 million in energy costs in the past 12 months.
PIT's microgrid normally over-generates, allowing power to be sold to the grid, thus supporting the local area with increased power generation. 
The overwhelming success of this project, and the resiliency it provides PIT, has led to discussions about further expansions of the microgrid because the landfill site has an additional 12-acre space for solar panels. 
PIT is targeting an expansion of its cargo facilities by fall 2024 and will host new manufacturing tenants in the coming year. These facilities, along the nearby general aviation-focused Allegheny County Airport would be ideal candidates to consume the added electricity. Local permits and grid infrastructure are challenges that need to be overcome. 
Another climate focused initiative at PIT relates to sustainable fuels. The airport is currently working with the National Renewable Energy Laboratory to explore the local availability and feasibility of producing sustainable aviation fuels with results expected this fall. PIT has also signed a contract with CNX  Construction to explore the production of CNG, LNG and hydrogen on-site. 
PIT's success in commissioning and integrating its microgrid is an example for other airports which may be able to leverage their vast land and rooftop resources to produce some or all of their power in an economical and environmentally beneficial way. 
Related Articles:
Featured image credited to Pittsburgh International Airport