Sustainable aviation fuels (SAF) will play an "absolutely critical" role in reducing the air transport industry's impact on climate change and production must be accelerated, IATA director general Willie Walsh has argued.
Research commissioned by the industry has concluded that scaling up SAF volumes over the next 30 years will be challenging – with a required investment of up to $1.5 trillion in the construction of as many as 7,000 SAF production facilities – but it is possible.
"As an industry, we have to demonstrate that we are committed to a genuine sustainable future," Walsh said during the recent Air Transport Action Group's (ATAG) virtual Global Sustainable Aviation Forum. "Sustainable aviation fuels will be absolutely critical to achieving that goal."
Walsh described SAF as "the most important element of the pathways that we have to genuine sustainability", and said the commercial development of these fuels must be accelerated.
"There are some good companies out there already producing sustainable fuels, but not in the quantities that we require," noted Walsh, adding that airlines "should be demanding these fuels from the existing suppliers".
SAFs have been commercially available to airlines to blend with kerosene for over a decade, but the industry has been slow to take off. There are signs, however, that momentum is building as more airlines commit to buying alternative fuels and policymakers in some parts of the world start to prioritize their use.
The US Government, for instance, announced goals in early September to produce three billion gallons of SAF in the United States by 2030 and sufficient volumes by 2050 to meet 100% of country's aviation fuel demand.
ATAG acting executive director Haldane Dodd said that more than 6.3 billion liters (1.7 billion gallons) of new SAF commitments have been made by airlines since the start of the Covid-19 pandemic.
"To put that into perspective, it's around the same amount as was committed across the entire previous six years,"he said.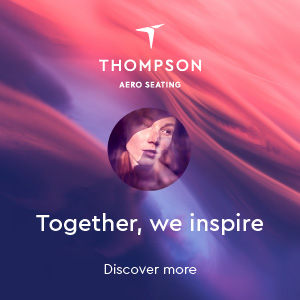 According to a report carried out by ICF on behalf of ATAG, SAF volumes would need to increase 8,000-fold, from 50,000 tonnes in 2020 to around 400 million tonnes by 2050, in order to meet the air transport industry's needs. This would require the construction of 5,000-7,000 refineries at a cost of up to $1.5 trillion.
"The rapid ramp-up of SAF production will be a challenge, but it is possible to meet this challenge," said Kata Cserep, managing director of aviation at ICF.
She envisions that the alternative fuels most commonly used by airlines today, which are produced from waste liquids such as used cooking oil through the HEFA (hydrotreated esters and fatty acids) process, will become "feedstock constrained" and account for less than 10% of total SAF production by 2050.
"The next two decades will be dominated by advanced feedstocks converted to SAF using the alcohol-to-jet or Fischer Tropsch technologies," predicted Cserep. These feedstocks include forestry, agricultural and household waste, as well as waste gases. Longer-term, electro-fuels produced using carbon dioxide captured from the atmosphere and hydrogen are expected to come into play.
"As this becomes more affordable, it will start to play a more significant role, particularly from the late 2030s and early 2040s," said Cserep.
Jimmy Samartzis, chief executive of alcohol-to-jet fuel provider LanzaJet, believes the SAF industry has reached an "inflection point", with "governments beginning to put in place the right policies and companies tuning into sustainability".
The aviation industry is facing pressure from all sides to reduce its carbon footprint, including the investment community. As Andrew Lobbenberg, head of European transport equity research at HSBC, put it: "Decarbonization is simply an absolute necessity, and investors recognize that."
It will take time to see whether the industry's SAF gamble pays off – time which environmental campaigners argue is rapidly running out.
Related Articles: