After ceding the No. 1 spot last year (to China's Guangzhou Baiyun International Airport) for the first time in 22 years, Hartsfield-Jackson Atlanta International Airport (ATL) has regained the title of world's busiest airport.
ATL topped the list of 10 busiest airports worldwide for 2021, as revealed last week by Airports Council International (ACI) which said the list shows "encouraging signs of traffic recovery as many previous busiest airports re-join top ranks".
US airports took eight of the top ten spots in the World's Busiest Airports list for 2021, due in part to the fact that Chinese airports, which usually dominate the list, lost so much traffic due to the pandemic.
ACI's preliminary data for total passenger traffic rankings reveals that in 2021, ATL served 75.7 million passengers. That's up more than 76% over 2020, but still down by 31.5% compared to 2019.
"These numbers speak to the resiliency and spirit of Atlanta and Hartsfield-Jackson Atlanta International Airport," says Atlanta Mayor Andre Dickens. "We thank our airport employees and passengers who continued to stand with us as we worked through the unprecedented challenges of COVID-19." 
No. 2 on the list for 2021 is Dallas/Fort Worth International Airport, which welcomed more than 62.5 million passengers in 2021, an increase of almost 60% over 2020.
"DFW saw a 58.7% growth over 2020 and has its sights set on returning to 2019 numbers in 2022," the airport says in a statement.
Denver International Airport (DEN) is No. 3 on the 2021 list, with an increase in passenger traffic of 74% over 2020. This represents the highest ever global ranking for DEN. The airport ranked as the 19th busiest airport in the world in 2017 and 2018 and moved into the 16th position in 2019.
"Despite the challenges, DEN has shown resiliency through the pandemic and has proven why Denver is such an important hub for our airline partners," says DEN CEO Phil Washington. "As we continue to recover from the pandemic, we remain committed to working collaboratively with our airlines to expand DEN's air service network providing even more travel options to and from Denver."
Coming in at N0. 4 is Chicago O'Hare Airport, which saw 2021 traffic rise 75% over 2020.
Los Angeles International Airport (LAX), meanwhile, takes the No. 5 spot. Traffic at LAX in 2021 was up almost 75% over 2020.
As you can see in ACI's chart (below) Charlotte Douglas International Airport (CLT) lands at No. 6, and Orlando International Airport (MCO) now boasts the No. 7 position. ACI notes that MCO showed the biggest improvement in passenger traffic in 2021. The airport served 40.4 million passengers, an uptick of 86.7%, and jumped from its 27th position in 2020 to 7th in 2021.
China's Guangzhou Baiyun International Airport (CAN), which was in the #1 spot in 2020, dropped to spot #8, and Chengdu Shuangliu International Airport (CTU) snagged spot #9.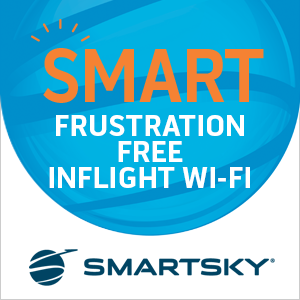 Rounding out the ACI's 10 Busiest Airports for 2021 is Harry Reid International Airport (LAS) in Las Vegas, which saw its traffic rise 78.6% over 2020, but is still down 23% compared to 2019.
ACI reports total global passengers in 2021 is estimated to be close to 4.5 billion, representing an increase of almost 25% from 2020, or a drop of more than 50% from 2019 results.
"The ACI World passenger traffic rankings tell the story of an encouraging trend of recovery, with most of the recurrent busiest airports pre-COVID-19, back at the top," ACI World Director General Luis Felipe de Oliveira says in a statement.
"Although we are cautious that recovery could face multiple headwinds, the momentum created by reopening plans by countries could lead to an uptick in travel in the second half of 2022."
Related Articles:
Featured image credited to ATL Airport District CVB