European Union Aviation Safety Agency (EASA) officials have taken an important early step towards defining European requirements for supersonic jets' noise and carbon emissions.
Released on 23 May 2022, EASA's so-called 'Advance Notice of Proposed Amendment (A-NPA) 2022-05 Environmental protection requirements for supersonic transport aeroplanes' document provides initial concepts for the development of environmental protection requirements for SST aeroplanes in the absence of respective International Civil Aviation Organization (ICAO) standards and recommended practices.
An important document, it recognises that commercial supersonic transport (SST) airplanes are coming and that managing their environmental impact is critical. There is also a timeliness to the release, as EASA environmental expert Martin Schaefer notes: "A potential new generation of SSTs may become operational in the late 2020s. Therefore, there is some time pressure when specifying certification requirements for such aircraft."
Drawing upon earlier work, A-NPA 2022-05 references an April 2020 FAA proposal for a domestic landing and takeoff (LTO) noise standard for SSTs that EASA considers applicable to business jets. It fell between US Stage 5/ICAO Chapter 14 and US Stage 4/ICAO Chapter 4. 
Schaefer continues: "EASA is committed to ensuring a level playing field and maintaining a high uniform level of environmental protection. It proposes concepts for SST LTO noise certification with the same limits applied to subsonic jet aircraft. Adaptations are required for some elements of the noise certification reference procedures to account for the specifics of supersonic aircraft designs. These include new technologies."
Runway Girl Network asked the FAA about its April 2020 proposal and learned: "The proposed rule for noise certification of supersonic airplanes was based on available data, including from NASA and aircraft and engine manufacturers. While the proposal includes a maximum takeoff weight limit and maximum cruise speed, the FAA did not tailor it specifically to business aircraft. The proposal also notes that future standards could include heavier maximum takeoff weights and faster cruise speeds."
Meanwhile, leading SST contenders Boom and Exosonic are already working to high standards. A Boom spokesperson confirmed: "Our Overture supersonic airliner is being designed to meet Stage 5 noise levels, using innovative advanced procedures and noise-reducing engine technologies."
Norris Tie, CEO at Exosonic, concurs: "We are designing our aircraft to comply with all the regulations needed to ensure its operation in the international market."
A-NPA 2022-05 also notes that there are no US CO2 emission requirements for SSTs. EASA's Schaefer explains: "EASA proposes assessment and measurement of SST emissions during cruise flight in ways comparable with existing requirements. Adaptations will aim to ensure representativity of results in a similar way to procedures for subsonic aircraft."
The EASA document reveals that defining and measuring SST CO2 emissions is complicated by the fact that a subsonic airliner produces the least CO2 in cruise while an SST cruises faster than the speed at which that minimum output is generated. The implication is that cruising faster inevitably means higher CO2 emissions, yet Exosonic's Tie declares: "We believe carbon neutrality is crucial to the wide adoption of SSTs. We're particularly focused on using SAF."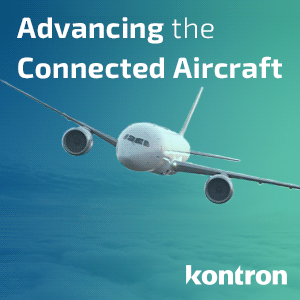 Boom tells a similar story: "We believe travel is a net good for humanity and we want people to travel more often without worrying about adverse effects on the planet. To accomplish that, we need to remove the environmental barriers to travel. We're leaning into technologies that allow Overture to be a net-zero carbon airplane, including operating on up to 100% SAF."
Boom and Exosonic appear to be working ahead of the regulators, but Schaefer notes: "Technical meetings with some OEMs took place when A-NPA 2022-05 was developed and once products have been certified, lessons learned may influence future requirement revisions."
According to Boom's spokesperson, EASA is pretty much spot on. "The A-NPA is largely in line with the ICAO Committee on Aviation Environmental Protection's global standard setting priorities. A timely global standard isn't necessary for our plans, but global regulatory certainty is the best thing for the industry."
Related Articles:
Featured image credited to Boom