The return of supersonic aircraft will mark a new era in aviation, not only for the speed at which passengers can reach their destinations but also the hard and soft product offered on board these smaller tubes. Among the premier design firms gearing up to reimagine supersonic aircraft interiors in the face of news like this is London-based Acumen, whose remarkable contribution to aviation began with the design of the world's first fully flat bed for British Airways and continues to this day with the opulent interiors on Etihad Airways' new Airbus A380s, Boeing 787s and forthcoming Airbus A350 XWBs.
"In the last fifteen years or so since the sad day that Concorde was retired, the premium aircraft interiors industry has been transformed. We have seen the mass proliferation of flat beds through First and Business, improved comfort systems, bigger and better monitors, touchscreen environmental controls, integrated cabin architecture and window shades; and we have seen all this brought together in a holistic way by design. The landscape is now so very different and customer expectations are higher than ever," Acumen associate Anthony Harcup tells RGN.
But designing a contemporary supersonic interior is a very different brief from that of contemporary commercial and private jet interiors. "When designing for widebody or narrowbody Heavy Jets, you have a very well entrenched system of boarding an aircraft, how one uses an aircraft, regulations and certifications, food delivery systems, and service, plus the seat tracks and the whole current supply chain create very tight parameters to work. So I think the invention of a new [supersonic] aircraft opens the doors to rewrite the rule book, and consider how you might entertain passengers, how they might spend time in that tube. I think it's really exciting. And to get engaged on a new aircraft development would be an absolutely fantastic opportunity to do something spectacular," says Harcup, who co-invented the flagship Etihad A380 first class cabin, among other projects for Acumen.
"[With supersonic aircraft] you're going to have a small tube; it will definitely be a small tube, but I don't think that's a bad thing. It's unlike commercial air flight, which is a long drawn out affair – often surrounded by hundreds of people, the better the seating and service the better it distracts you from the experience. With supersonic flight, flying on the edge of space at twice the altitude, there you can see the curvature of the earth, you'll want to encourage passengers to engage with that experience and maybe share it with someone you're traveling with."
Reconfiguring not only the fundamental layout of the tube, but also the service style, and how the passengers might interact with their environment is core to Acumen's studies for supersonic aircraft serving the private aviation industry.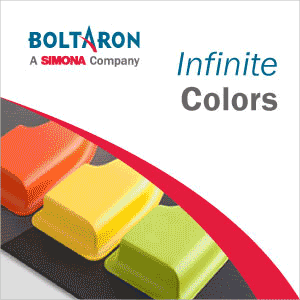 "In a private cabin where a little more space can be afforded, perhaps the seating could allow face-to-face dining (as you might expect), but also rotate towards the window so that one may enjoy the lofty view and a cocktail next to their travel companion," says Harcup. "Touch-sensitive display glass could engage the passenger in a more immersive experience – you may want to explore a virtual 3D model of the aircraft and it's features? Or maybe you could choose from a range of interactive maps laid over the viewable landscape, such as cityscapes, geographical terrain, transport links, points of interest? Or check your stocks and shares? With a limited fuselage diameter, doing away with windows might actually help to enhance the perception of space. With developing organic OLED technology, it might be feasible to propose a living interior – imagine a 360 degree view of the curvature of the earth from 60,000 feet– a flying planetarium!"
The commercial sector, on the other hand, will likely demand a higher density arrangement – probably akin to economy plus, or perhaps premium economy depending on the airline.
"Whilst the simple elegance of the Concorde seat was an appropriate standard at the time, it would likely not cut the mustard in the context of aviation interior standards of today. Passengers paying a top-end fare for a more limited footprint of living space will expect the same level of sophistication and product integration afforded to First and Business class passengers on commercial flat-bed products – and amenities relevant to their flight experience should be equally thought through," says Harcup, explaining the graphic shown at the very top of this piece.
"For example, integrating the surrounding aircraft architecture into the seating environment is currently only hinted at in a handful of first class commercial products. This could be a highly-relevant treatment for supersonic interiors – helping to express the exclusive nature of the interior. This would help create a cocooned and dedicated environment for the passenger, suspending the illusion that the window, sidewall and facing seat-back are truly 'theirs' – exclusively designed elements of their living space."
But whether flying private or commercial, Acumen sees the actual supersonic flight as the passenger experience (#PaxEx). "Rather than distracting the passenger from the idea of flying (and those fortunate enough to have flown Concorde will agree) the supersonic flight IS the experience. Like being a passenger in a formula 1 racing car, or maybe a sub-orbital space flight, you are part of an elite club – experiencing flight at not only twice the altitude, but at Mach-2. The supersonic passenger will be fully engaged with the travel experience, and the seating environment should enable and enhance this," says blank.
And, as such, there is real opportunity to pilot ground-breaking new experiences which could back-drive into not only commercial and private aviation, but any and all transport interiors. Acumen stands at the ready to do so.