In addition to long lines, travelers encounter many patriotic displays at airports throughout the United Sates in honor of Independence Day — the Fourth of July. The giant American flag unveiled on 1 July at San Antonio International Airport (SAT) is unusual, though, and deserves a close look.
The 25-by-12 ft flag is made with fabric taken from more than 140 different military uniforms. It was created by Minnesota-based veteran Jeffrey Stenbom, who left college to join the US Army as a calvary scout one week after 9/11. He began taking art classes after a diagnosis of post-traumatic stress disorder from his deployment to Iraq. 
Returning to art was "a wonderful thing. I was able to start having focus and passion and drive," Stenbom explains in a video about his life and art. 
The uniforms Stenbom used for his latest and largest work — the "Freedom's Threads" flag — were all worn in conflicts dating back to World War I and represent the six branches of the US military. 
Most of the uniforms are donated by employees of USAA, a San Antonio-based insurance and banking organization serving military families that commissioned the flag as part of its 100-year anniversary celebrations. 
"The uniform items veterans own often end up in a box or deep in our closets and are rarely seen," said Taylor Clark, assistant vice president and executive sponsor of USAA's 100th Anniversary. "To know that we can contribute to something so meaningful…makes it really special."
Stenbom supplemented the bits of fabric torn and cut from the uniforms donated by USAA employees with pieces of fabric he took from his grandfathers' military uniforms and from one of his own. He turned to the Internet to purchase additional uniforms to help represent a few missing time periods.
The artist, who also works in glass, spent more than 1,000 hours weaving together the flag made of uniforms on a large, custom-built loom with a warp made of more than a mile of parachute cord. The finished product weighs in at more than one hundred pounds. 
"Those pieces of fabric are interlinked, just like those service members are interlinked to protecting our freedoms and keeping the freedoms that we have," Stenbom said. "Those uniforms that they wore, they bled in, that they sweated in, they cried in, it's hard, it's real hard."
Stenbom's flag will be on display at San Antonio International Airport for about six months — through January 2023 — as part of the facility's robust Arts, Culture, and Music Program. The flag is currently hanging in the public area of the Terminal B lobby. In January, the artwork will be carefully taken down and transferred to USAA's headquarters for permanent display.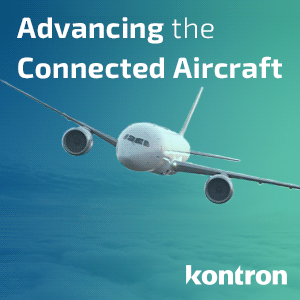 During its time at the airport, the Freedom's Threads American flag "has the potential to be viewed by millions," noted Stenbom. "It feels only fitting that it be displayed at the airport of Military City USA. My hope is that many travelers are able to view it. Especially active-duty military members, veterans, and their families."
It is highly likely they will. Visit San Antonio notes that the city is home to one of the largest concentrations of military bases in the United States and is the home of the Department of Defense's largest medical center at Joint Base San Antonio-Fort Sam Houston.
"This American flag is a symbol of bravery, courage and dedication to our country," said Jesus Saenz, director of airports, San Antonio Airport System. "San Antonio is known for our military history and now travelers will be able to view this flag hanging high the next time they fly."
Related Articles:
Featured image credited to San Antonio International Airport