Supersonic flight is back in fashion. What's not to love about the idea of flying well above the earth at rocket speed? After all, the Concorde found its place in the history of aviation as one of the most ambitious and luxurious flying experiences ever delivered. But supersonic cabin design was about making the most out of less.
Jennifer Coutts-Clay, who so far has been the only author documenting the passenger experience design of Concorde in detail, has pointed out that Concorde was a tight ship. The seats and aisles had to be narrow. The windows were tiny – beveled on the inside to trick the eye and appear larger. There was little room for passengers to bring more than a thin briefcase and a hat on board – no room for hand luggage.
What made Concorde special was that it was flying at Mach 2 and that it was the privilege of an exclusive few. It also afforded those lucky few a white-glove VIP experience from the ground up with personal attention throughout the journey, a private lounge, and chef-designed meals.
A lot has changed since Concorde's heyday. Back then, subsonic first class service did not offer a hotel experience in the skies with private suites and lay-flat beds. Today, airlines have incorporated white-glove service into the ground-to-air product for those paying the highest ticket prices. Many offer an experience superior to flying on a private jet, with longer range and more room. A number of airlines even offer private jet connections to onward destinations, dedicated terminals and chauffeur services. This raises the bar for supersonic flight.
The latest proposals for supersonic cabin design are attractive, but are closer to today's long-haul premium economy cabins than business or first class. They will feel familiar to those who fly private jets, but even those who fly private jets would need a good incentive to switch to commercial airline service. The primary differential is speed – a thrilling experience – but is that enough?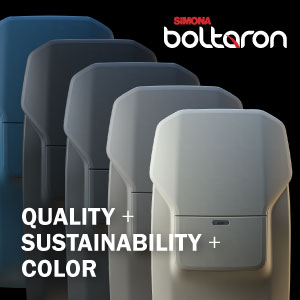 A recent study of the environmental impact of supersonic flight highlights other issues. The five to seven times higher fuel burn of these aircraft makes the per passenger costs of supersonic travel prohibitive to most. The authors estimate that fuel costs per passenger for a flight from San Francisco to Tokyo would be $1,400. This compares to the $180 to $360 fuel costs per passenger for economy class and business class, respectively. Supersonic fares would need to be much higher than subsonic first class fares to make the operations profitable. The design of products and services must justify that price differential.
As with the Concorde, this puts the burden on the ground experience. Airlines would need to offer private terminals – similar to the FBOs that serve private jets – with their own security clearance, baggage handling and lounges. Service would need to be to the standard of the finest hotels, and hyper-personalized.
Airlines could set up these facilities for transatlantic service, but transpacific supersonic services would require fuel stops. Airlines would need to ensure that they had facilities at these stop-over points to enable passengers to freshen up and enjoy a relaxed meal before getting back on board.
The allure of supersonic flight is undeniable, but if airlines are committed to flying beyond the speed of sound, they must think at the speed of light. They can directly target affluent passengers by establishing partnerships with luxury brands, resorts, and clubs. They may also want to sell a supersonic subscription service – along the line of private jet memberships – to blur the lines on airfares and offer perks beyond air service that increase value.
Related Articles: