As part of an industry-wide effort to modernize fleets, airlines such as Delta and United are retiring their gas-guzzling 4-engine Boeing 747 passenger aircraft and in some cases replacing them with Boeing's more fuel-efficient, cheaper to operate 787 Dreamliner.
"The Dreamliner is much lighter and flies further for less because it sips gas in comparison to a 747," said Andrew McIntosh, aerospace reporter for The Puget Sound Business Journal, "It also offers much better economics for airlines, requiring them to fill fewer seats for every flight but still make more money."
But fans of the aircraft known as the "Queen of the Skies," will still likely be able to spot the plane with the distinctive "hump" because the freighter version of the 747, the 747-8F (with a hinged nose that opens to facilitate loading), is being used by UPS and many airlines to move cargo.
"The 747 freighter is still needed for the heavy lifting that is associated with air freight cargo, which is booming right now," said McIntosh.
According to the International Air Transport Association (IATA), there has been a significant and steady uptick recently in air cargo demand, with global air freight markets up 11 percent in July, 2017, compared to a year ago.
A good example of a carrier serving that demand is Doha-based Qatar Airways, which this week took delivery of its first 747-8F in a ceremony at Boeing in Everett, WA. A second 747-8F is due to be delivered to Qatar Airways in November.
"The addition of our very first 747-8 Freighter is a significant moment for our Cargo division, and a welcome addition to our 20-strong cargo fleet of wide-body aircraft," said Qatar Airways CEO Akbar Al Baker.
Al Baker said that while Qatar is the world's third-largest international air cargo operator, "Of course our sights are set on Number 1. I'm sure you know that I don't like to be Number 2 or No 3."
Al Bakar noted the current air, sea and land blockade against his country by Saudi Arabia, the UAE and other Gulf countries that accuse Qatar of supporting terrorism.
He termed the blockade illegal, but said that rather than have a negative impact on Qatar Airways' cargo operations, "I'm pleased to tell you that the blockade has had the opposite impact on our business to the one intended."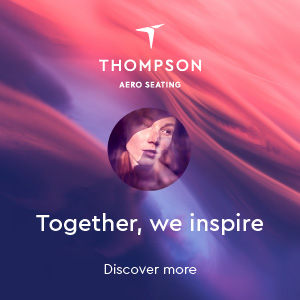 Al Bakar said that in response to the blockade, Qatar Airways' cargo business jumped into action in June, airlifting food, medical equipment, medical supplies and other necessities to Qatar, resulting in a 160 percent increase in cargo business compared to the same period last year.
Capacity for the new 747-8 freighters, said Al Bakar, is already filled.
As for those planes, Boeing says the 747-8F offers cargo operators "the lowest operating costs and best economics of any large freighter airplane while providing enhanced environmental performance." In addition Boeing says the 747-8 Freighter is "optimized to provide greater revenue cargo-carrying capability than the 747-400, offering 16 percent more cargo volume while keeping its unique nose door."