Emma Henderson was fresh back from Windsor Castle, clutching the British MBE she'd been awarded in the New Year's Honours List when she spoke to Runway Girl Network. His Royal Highness Prince Charles presented the medal. "He began talking before I had a chance to say anything, taking away any awkwardness or nerves. I spoke to him for a few minutes and the whole thing was fabulous," she enthused.
The MBE marked Henderson's efforts to establish Project Wingman, a charity initiative that saw UK airline flight crews working in NHS hospitals during the worst months of the pandemic. Henderson was an easyJet A320 captain until 16 March 2020, when the COVID-19 crisis grounded her. "I came home for a few days off and didn't know I'd operated my last flight after 12 years with the airline," she said.
She reckons her three-decades of flying began with NASA's 747 Shuttle Carrier, which visited Stansted when she was ten. "I want to drive one of those, I thought. I came home with a poster that was on my bedroom wall until I got married. At school I wanted to do projects on things that flew, while trips to aviation museums and the Biggles books, which I loved, fed my enthusiasm." 
An 18th birthday flying lesson sowed the seed of a 30-year flying career that continued at university. An eight-year break to raise a family included a posting with her Royal Air Force husband to New Zealand. Nonetheless, Henderson gained her commercial licenses and joined easyJet at the age of 37.
Henderson exudes energy, even over a buzzy Zoom connection. Finding herself with nowhere to fly during the pandemic, she founded Project Wingman and latterly has also worked more on her passion for introducing aviation and STEM as a career possibility to girls and young women, as well as employers. "Jobs don't care about gender," she said.
The idea for Wingman came directly from aviation. "The human factors training that airline crews receive marries well with the work the NHS does. We came up with a combination of peer support and customer service where uniformed aircrew went into hospitals to provide tea and empathy."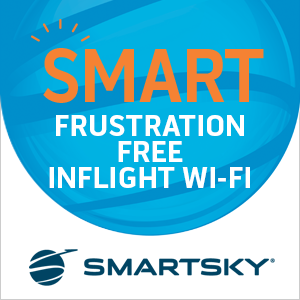 Project Wingman crews quickly discovered that just as pilots don't like to speak to one another about their problems, neither do medical staff. Equally, people outside those specific communities are unlikely to understand the job, leaving them nowhere to go.
"Aircrew completely understand the pressured, safety-orientated environment that NHS staff work. The hospital staff wanted to talk to us about holidays and flying, but it also opened a door for them to offload if they needed to," she said.
"One person asked when we'd be able to fly again. We said we didn't know, and they broke down because their mother had died with COVID the night before in South Africa. A Wingman volunteer was able to help them through. We started in London, three weeks after the initial idea, and by the end of July 2020 we'd reached more than 70 NHS trusts around the country, with similar stories everywhere."
Project Wingman has continued post-pandemic. It was always a cross-industry effort and remains so, with many volunteers working in their airline uniforms. The difference now is that the charity has begun working from modified buses, since its crews are now mostly back flying and not available in the numbers sufficient to sustain lounges.
Hospitals book a Wingman bus for a period of weeks and volunteers are free to make commitments based on their now limited time. Interestingly, some NHS trusts have enquired about establishing a permanent Wingman presence.
"It shows the importance of looking after staff," Henderson concluded. "It's a lesson the NHS has learned and it's one some of the airlines could learn too."
Related Articles:
Featured image credited to Emma Henderson