Susan Tuddenham's dream came true. A Cessna Citation 560XLS first officer with private aircraft operator Luxaviation UK, she has no family history in aviation. But regular visits to airshows as a child planted a seed that germinated in her twenties.
"I loved looking at planes, but it didn't enter my head that I could be a pilot," she tells Runway Girl Network. "Then I did voluntary work in Romania and wanted to raise money for an orphanage." During a charity skydive, she glanced into the cockpit and realized: "I'd like to have a go at that."
Tuddenham's skydive story won her a flying lesson through the British Women Pilots' Association. "It was all I wanted to do. It was me," she says.
Her ex-Royal Air Force instructor told her that, at 24, she was too old for RAF pilot entry. That set Tuddenham on a path towards a commercial career. But, without the benefit of an affluent background, she faced the challenge that frequently ends pilot careers before they've begun – funding.
The £100,000 or so required at the time for integrated training was beyond her means, so she took the less expensive modular route. "I built my hours as a [glider] tug pilot, flying Robins, a Pawnee and Super Cub, learning grassroots skills that are important in business aviation," she confides.
Tuddenham graduated during the recession and took 18 months to find a paid flying job. "Meanwhile, I worked an apprenticeship maintaining vintage aeroplanes, and in a 737 simulator, and talked to people at the gliding club." Those conversations made business aviation sound very attractive.
"You talk to the passengers and I'm a big customer service person. I considered the variety and type of flying and thought it was for me. Eventually I got an interview at Lux. It was locally based so I didn't even have to move! I've been incredibly lucky."
Tuddenham loves that the aviation industry offers so much opportunity to learn and progress, as well as vast variety. The COVID-19 pandemic has added to that variety, including aeromedical and repatriation flights. One in particular stands out to her.
"Early in the pandemic, a British competition yacht crew was stuck on the Spanish coast. We flew in to bring them back, at a time when everything about COVID was new," she explains. "They knew nothing about lockdown and didn't even take the individual hand sanitizers off the plane!
"Pandemic flying was so different. I had routings I'll never have again. We flew out of Luton and routed low-level over Heathrow because nothing was flying; another time we were routed from Paris direct to Luton, which never happens."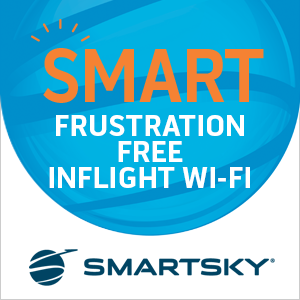 Before landing the Luxaviation job, Tuddenham also worked towards becoming a flying instructor on the Tiger Moth biplane. The first in her family to attend university, she says her family has been there throughout her journey and today they are "massively proud".
"It's lucky I'm so stubborn though. If I'd listened to some people, I'd never have started."
As a female pilot, Tuddenham believes much groundwork has been laid for women, but there is more to do. "There are stronger networks for women now, employer engagement and awareness, companies like easyJet have great programmes to encourage women and there are organizations offering support."
She ran the British Women Pilots' Association scholarship scheme for a few years, and they are still expanding. "Their Aviatrix Project raises aviation awareness in schools, particularly in less advantaged areas. Girls are often quite shocked when I turn up in uniform; we recently did a Zoom talk to around 20,000 schoolchildren," says Tuddenham.
"Sometimes a taxi driver, for example, asks me what I do. They'll wonder if their daughter could do it and I hand them a card. I tell people to look at The Honourable Company of Air Pilots Flying Start website for inspiration, because it's important for parents to see the opportunities so their children are exposed to female aviation role models."
Related Articles:

All images credited to Susan Tuddenham