EasyJet captain Marnie Munns is on a mission to persuade more girls and women to join her in the cockpit and boost the stubbornly low number of female commercial airline pilots worldwide. And her employer is right behind her.
Munns is heavily involved with EasyJet's Amy Johnson Flying Initiative, a positive action campaign launched by the UK low-cost carrier in 2015 with the intention of doubling its intake of female pilots to 12% by 2017.
Once stimulated, demand proved so strong that the airline met its target within the first year and has since raised it.
"We saw a 30% increase in applications and ended up getting well over 12%, so [EasyJet chief executive] Carolyn McCall asked us to stretch it to 20% by 2020," Munns tells RGN.
Through the Amy Johnson initiative – named after the British aviator who became the first female pilot to fly solo from England to Australia – EasyJet agrees to underwrite the £100,000 training loans for six female applicants in each annual intake.
But it is not just the cost of training that is keeping the percentage of female pilots low. Much of Munns' work in the program involves visiting schools and challenging the perception that piloting is a male profession.
"I knew I wanted to be pilot at 14 but they said 'what else would you like to do?' It's really important that we go out there [to schools] so the role is normalized, and then it becomes more attainable," says Munns.
Fortunately, the EasyJet captain ignored her career advisor's reticence and trained under the UK Royal Air Force's University Air Squadrons program while studying for her degree, before joining Aer Lingus and becoming a first officer. She joined EasyJet in 2006 and is now one of the airline's 62 female captains.
According to the British Women Pilots' Association (BWPA), just 5% of the UK pilot workforce is female. Worldwide, the percentage is even lower at around 3%.
"Currently, women make up a small portion of the pilot and technical workforce," says John Blazey, vice president of global corporate citizenship at The Boeing Company. "Women bring different perspectives and skills than men to the workforce – things that are important to the industry's success."
"Also, as Boeing seeks to diversify our workforce, we know that girls need role models in high-profile professions like piloting."
Like EasyJet, Boeing "actively engages" its employees in external programs aimed at encouraging diversity in fields such as piloting, adds Blazey.
"We work in all aspects of the educational spectrum to increase access for under-represented students to high-quality programs…that will expose them to the great, high-paying jobs that are available in the aerospace and advanced manufacturing sectors," he says.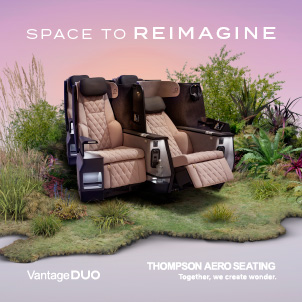 But Dr. Peggy Chabrian, founder and president of Women in Aviation International – a non-profit organization that runs programs aimed at increasing the number of women working in the sector – believes the industry should also place a greater emphasis on improving work/life balance in order to attract, and retain, more women.
"While pilots will never have a Monday to Friday, nine to five work day, statistics show companies that promote a healthy work/life balance have happier employees who stay on board much longer," says Dr. Chabrian.
"Today, many initiatives are underway to inspire more young females to pursue careers in aviation, like our scholarship program and annual Girls in Aviation Day. However, there are still issues related to family leave practices and return to flight after childbirth concerns that continually need to be addressed.
"It's one thing to inspire females to fill the flight decks; it's another to inspire the industry to provide sustainable careers."
Related Articles: