It took just one flying lesson for Pamela Almand to abandon her art degree in favor of becoming an airline pilot. She did this nearly fifty years ago when the number of female airline pilots in America was exactly one; Elizabeth Howell Warner who had joined Frontier in 1973. So Almand's plan was not enthusiastically embraced by her family.
"My mother said, 'No one will hire you. No one will marry you,'" Almand recalled. Mom was wrong on both counts, but about the former, getting that first airline job was a challenge.
I write this to remind readers (and myself) that there was a time when it was legal and common for companies to discriminate against women.
There's no better and more entertaining refresher course on those bad old days and the pioneering women who changed them, than two books written by Amelia Earhart and recently released as audiobooks by Pam Almand's company, The Captain's Voice. Almand narrates the books, which is notable because of how much her flying career parallels Earhart's. 
In 20 Hours; 40 Minutes, published just months after Earhart became the first woman to travel across the Atlantic in an airplane in 1928, she recounts the exhilaration of participating and the humiliation of being a pilot whose role on the plane was not to fly but to gin up interest in this new-fangled thing called aviation.
"The idea of just going as 'extra weight' did not appeal to me at all," Earhart said later. Earhart was her generation's version of clickbait and she understood that. 
Following her discovery flight in 1973, Pam Almand like Earhart, set aside her pride and took a job as a flight attendant to pay for flying lessons. By the early eighties, she was a ferry pilot flying small airplanes to customers around the world. 
The flight she remembers vividly, no surprise, is her first crossing of the Atlantic in a single engine Cessna.
"I was scared to death," Almand said. Before departing she and her flying partner got "trip kits" from the Aircraft Owners & Pilots Association. Still, navigation was basic dead reckoning. 
"The technology then was no better than what Amelia Earhart had," she explained. "You plotted a course on a map and adjusted for magnetic variation and the forecast winds was all you used. You held that heading for as long as the calculator said until you hit land."
By the time Earhart returned to America after the Atlantic crossing, she was determined to do more flying. As the twenties became the thirties, she was competing in air races and transporting herself across country on the lecture circuit. She had lots to say and America wanted to hear it. 
In the eighties, Almand was hired by Cessna, first as a test pilot and then given her own airplane and told to fly around the country drumming up interest in general aviation by taking media personalities on discovery flights.
Just as Earhart had fifty years earlier, Almand flew across America. She gave the controls to a radio announcer in Seattle, and he later said he wanted to buy an airplane. Win. Earhart was more concerned when one of her guest pilots wrote (inaccurately) in a newspaper account of the flight, "I pulled back the throttle and we were airborne."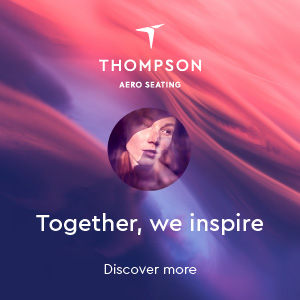 Before Earhart disappeared on an eastward flight around the world in 1937, she was relentless in promoting aviation and equality for women. 
"She used her popularity as an expert aviator to push progressive agendas, such as women's rights and supporting aviation technology," according to Robin Jensen, who used Earhart's book, The Fun of It, to examine how Earhart's accomplishments empowered her to destigmatize unconventional behavior. 
"Her message to women was that they should learn to live in the world on their own by supporting themselves, pursuing education and planning their own adventures," Jensen wrote. 
Almand got the same message when she read Earhart's books. "As a person she was amazing in her time. Not just in flying but in everything she did," Almand said. 
Earhart was also prescient. She predicted air travel would become common and benefit society by bringing "the world and its peoples closer together". 
"I think aviation has a chance to increase intimacy, understanding and far-flung friendships," she wrote. 
That proved true for Pam Almand. She left Cessna to fly for Republic Airlines, then joined Northwest (later Delta Air Lines).
She always bid on international flights in order to see the world and meet the people. In 2005, while a captain on the Boeing 747, she accompanied two Afghan children with life threatening heart problems on a Northwest flight from Kabul to the US for surgery through the Florida charity Patrons of the Hearts.
"We were able to get those kids here, save their lives literally," she said, characterizing the encounter as one of the most memorable in her career. "It did bring us closer together with the Afghans from this little village and we heard a lot about it when they were here." Almand retired from the airline in 2015.
When not flying, Earhart enjoyed writing and loved to play with words, according to husband, the publisher George Palmer Putnam. Almand is not a writer but in her post-flying career, she uses her "captain's voice" to read the words of others as a professional narrator. This is how her labor of love recording Earhart's books began.
The audio versions of Earhart's words lock the two women together in a virtuous circle, but it is by no means a closed circuit. Because Amelia envisioned a day when women would make careers in aviation Pam and many others have been inspired to make it so. 
Related Articles:
Featured image credited to Pam Almand