Emirates finally has a date for selling the premium economy cabins aboard the Airbus A380 and Boeing 777 widebodies it revealed nearly six months ago, and some further details are emerging about the service and soft product additions to the Recaro PL3530 hard product.
Glossy PR snaps also suggest several key elements of the service have been developed, including a particularly sizeable meal service, which seems to be tray-based, but with generous starters, a large main and a good-sized dessert, plus bread, cheese and crackers and a choice of water plus another beverage, all served on crockery or glassware, with a roll of what we assume is metal cutlery.
Also on offer are a set of headphones that look like they may be noise cancelling, branded for Emirates' ice inflight entertainment system. These do appear to be wired, at least in the press image.
Premium economy passengers get their own amenity kit too, which the airline says "come in reusable, sustainable bags, and contain items which are all made with some element of recycled or sustainable materials". Examples shown are in blue and brown, are roughly rectangular and have air-water-earth-fire branding and the signature red Emirates tag on them.
At the airport, premium economy will have its own checkin areas, which look to match the offerings provided to Silver members of the Emirates Skywards frequent flyer programme at Dubai, but it will be interesting to note how Emirates implements this at outstations, where Silver members join the business class queues. Adding 56 passengers on an A380 or 24 passengers on a 777 flight would roughly double the amount of travellers using the business class lanes, so some adjustment to the proportions of premium checkin desks may well be needed.
But is Emirates' premium economy indeed, as the airline claims in its marketing material, "a service to rival many airlines' business offering"?
Well, yes and no. Very few if any airlines' full longhaul business class are still recliners, even very nice recliners like Emirates' premium economy. When it comes to regional, short-hop business class, usually on a narrowbody aircraft, that might hold water, but one can't exactly say that the Emirates premium economy cabin is competing with Qantas' 737s from Sydney to Brisbane or JAL's from Tokyo to Sapporo.
It is, however, a very attractive premium economy cabin, as we discussed when it was revealed, and uses the same cream leather as found in business to match the colour and haptic.
The split legrest is smart, while the overall cabin aesthetic fits well. Whatever you think of the design language that says "Emirates premium cabin", a light application of the faux burled walnut aesthetic fits right into the cabin segmentation family.
Back to the airline's marketing claims: "Emirates is the only airline in the region to offer a Premium Economy cabin" does hold water, although many other airlines outside the Middle East serving the region and competing with Emirates on other connections do offer the cabin.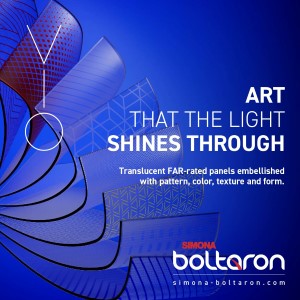 After a surprise-and-delight introductory period, Emirates premium economy opens for sale on 1 June.
"We currently have six A380s equipped with this cabin class," the airline says, "which limits our initial deployment, but our intention is to offer this experience to many more markets across our network. This November, we will begin our retrofit programme to install Premium Economy on 67 A380s and 53 Boeing 777s."
Once enough aircraft have been outfitted that they can guarantee the cabin, it "will be available to Emirates customers travelling on popular A380 routes to London, Paris, Sydney from 1 August, and Christchurch from December."
"At the end of the programme, Emirates will have 126 aircraft fitted out with Premium Economy cabins, as well as our latest interiors across other cabins," the airline says.
Related Articles:
Featured image credited to Emirates