In a coup for Viasat, Israel's national airline, El Al has bolstered its agreement with the satellite operator and inflight connectivity provider to ensure its entire fleet is fitted with high-capacity Ka-band-powered Internet service.
Viasat's connectivity equipment currently powers Internet service across El Al's Boeing 787 twinjets, Boeing 737-900s and some Boeing 737-800s. A key part of the newly enhanced agreement will see El Al's half-dozen Boeing 777s added to the arrangement, but Viasat says in a statement that:
El Al plans to have all widebody aircraft equipped with Viasat's latest generation IFC solution and all narrowbody fleet equipped with Viasat's inflight entertainment and connectivity (IFEC) offering. El Al expects to have the majority of its fleet connected with the Viasat service by the end of 2020.
The IFEC offering on El Al's narrowbody fleet features both Viasat Ka IFC and Lufthansa Systems' BoardConnect streaming video solution, as part of an integration project announced years ago. El Al offers three inflight Wi-Fi packages – Basic, Social and Business.
Crucially, the 777s will work across Viasat's satellite system today: ViaSat-1, ViaSat-2, and KA-SAT in Europe; and will be forward compatible to ViaSat-3, a Viasat spokeswoman confirmed to Runway Girl Network. Financial terms of the deal have not been disclosed.
Asked by RGN when the 777s will offer IFC for passengers, she said: "These aircraft will work effective immediately once installed on all of Viasat's current Ka-band fleet and be forward compatible to our ViaSat-3 global platform."
So effectively, coverage gaps will be covered when the ViaSat-3 satellites come on line. El Al's decision to equip the 777s before the ViaSat-3 satellites have even launched (starting in 2021) is a significant endorsement of the service.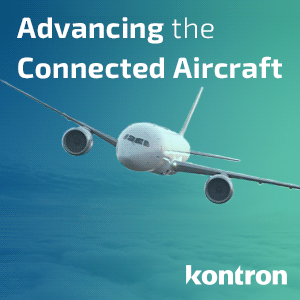 "El Al was first to launch Viasat's fast IFC service in Europe and the Middle East; first to deploy high-speed internet on transatlantic flights using the advanced ViaSat-2 satellite; and are now the first airline to bring IFC to the Boeing 777 aircraft for global routes before the launch of our ViaSat-3 satellite constellation," said Viasat vice president and general manager, commercial aviation Don Buchman in a statement.
During a recent interview with RGN, Buchman said the Carlsbad, California-based firm is supporting seamless switching between the different satellites in its system, including over the KA-SAT Eutelsat/Viasat joint venture satellite. "So you shouldn't really know that you are on one satellite versus another. You just know that you are in coverage and it's working," he said.
As the 2021 launch of the first ViaSat-3 satellite approaches, added Buchman, international airlines are getting excited. "I think everyone is a little bit of FOMO – fear of missing out, right? You want to buy a new plane and ViaSat-3 shows up on your competitor and I think a lot of the airlines are looking at it."
El Al is certainly excited, with company VP strategy and business development Nimrod Borovitz saying in a statement: "We have a vision to serve our passengers and crew members with high-speed, reliable, enriching experiences when flying to and from major global destinations. We've enjoyed a partnership with Viasat, and are excited to have all of our aircraft supported by ViaSat-3 – as we believe this will help us realize our vision to make our fleet fully connected. Our ongoing inflight Wi-Fi investments will enable over time the more than 5 million passengers we fly annually to enjoy the internet how it's supposed to be: great, engaging and available."
Related Articles:
Featured image credited to Viasat