Convincing passengers to download an app in advance of their flight in order to avail of wireless inflight entertainment on board has not always gleaned the desired result. Vocal #AvGeeks and other passengers regularly decry this barrier to W-IFE entry on social media, and perhaps it won't surprise you to learn that in some instances, take rates have suffered as a result.
That's among the reasons why a growing list of airlines are augmenting their app-based entertainment with a browser-based version for passengers, and why a growing list of wireless IFE providers, including Lufthansa Systems and Bluebox Aviation Systems, are facilitating them.
This fall, Indian operator Vistara started taking this approach, enabling passengers to watch Digital Rights Management (DRM)-protected content from a browser if their PED met certain technical requirements; smartphones need iOS 11.2+ with Safari and Android v5+ with Chrome v75+; laptops require Chrome V69+ and Safari V11. Vistara's passengers can still stream over the Vistara World-branded app.
"It's so important because [Vistara] is a full-service airline. And like most airlines, it is really hard to convince people to download the app. So, they believe it will increase the take-up rate enormously," explained Bluebox business development director David Brown when the service launched. "They've had people complaining about not being able to access the movies because they have not downloaded the app so it's a great move and they are the first to have it. Vistara is our first customer to launch with that service."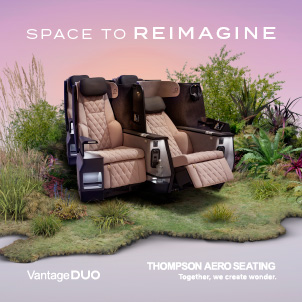 So popular is the app-free approach that Bluebox has initiated a program to roll it out to all existing clients of its Wow-branded portable wireless IFE platform, and is offering the functionality for no extra charge. It seems like a remarkably kind gesture. "I mean that's the thing that we are known for is the extra support. It defines the kind of model we've got – a rental model – and that is exactly how it was designed. And as we add in features like this, then you will get it … because it's core," said Brown.
Hollywood's approvals didn't happen overnight. But last year, Bluebox announced a breakthrough – two major studios confirmed that Bluebox could stream late window content to passengers' own devices providing they had the appropriate browser-based DRM.  Lufthansa Systems had also earlier revealed it was headed in this direction for its airline customers.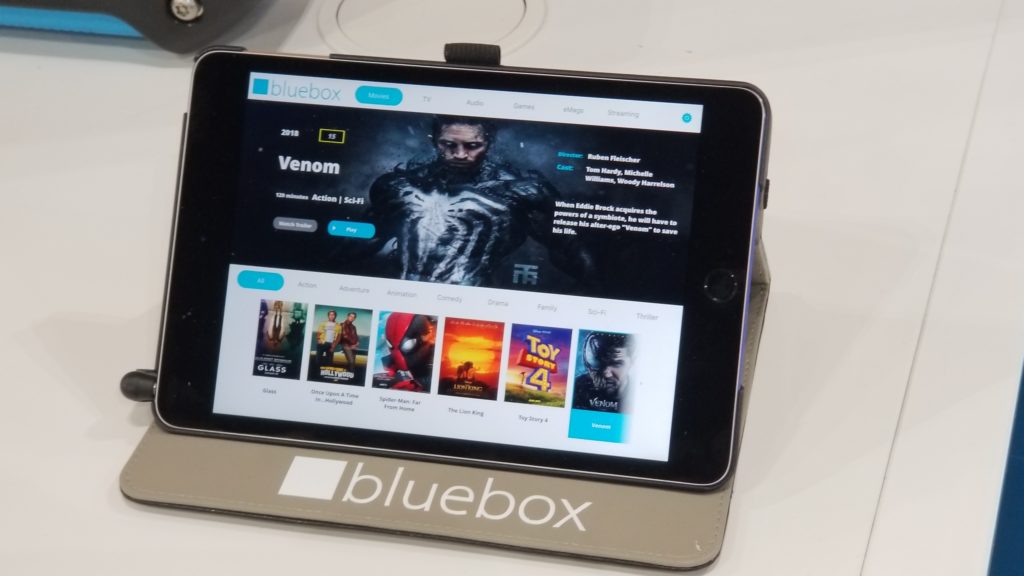 Reducing W-IFE usage hurdles will certainly improve take rates, as it simplifies the #PaxEx of accessing DRM content. But airlines can also offer the browser-based wireless IFE option for service recovery as well. So, for example, if an airline offers legacy embedded IFE on board an aged aircraft, and a screen goes down, it can offer browser-based streaming as back-up.
Bluebox's battery-powered Wow portable box has enjoyed strong momentum in the market due in part to the company's focus on providing a reliable service, which entails nailing the logistics of bringing the boxes on board and uploading content on a month-to-month basis.
A compact, plug-in powered version of Bluebox Wow, which is integrated with an airline's PA system (ensuring cabin crew can pause the wireless entertainment to make passenger service and safety announcements) – recently became ready for prime time.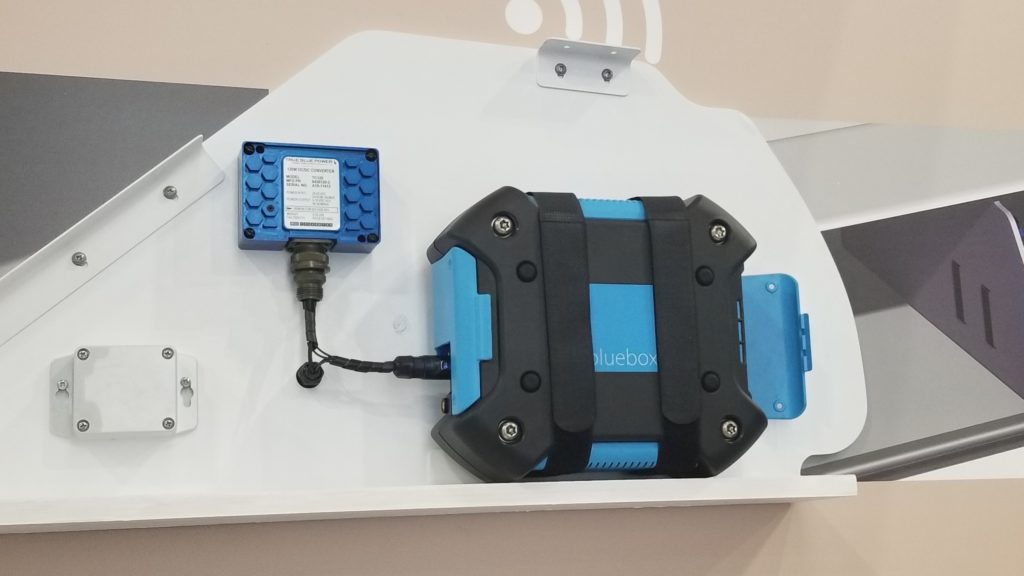 As a growing number of airlines use re-engined narrowbodies to fly longhaul, Brown expects to see solid interest in the plug-in portable, as the logistics of battery swapping are less efficient than installing a power outlet for the box. The Bluebox executive anticipates that low-cost airlines will also be drawn to the revenue-generation aspect of the system, as Bluebox can facilitate PCI-compliant credit card transactions.
Related Articles: