TAP Air Portugal's business class lounge in Lisbon doesn't have the best reputation in the industry, so your author's expectations were fairly low on a cold, early January Sunday morning when flying onwards to Miami after an overnight stop in Lisbon to take advantage of premium economy-priced fares for the airline's business class product.
Dating back just to 2017, the lounge is a small space in a style that could perhaps best be summed up as "aggressively airport modern", with few natural materials apart from the hard-wearing wood-effect flooring, bright cold-white lighting, lime green accents (on brand, but almost painful in the harsh light) and seating mostly on long, curved benches with a few tables by the long window.
And that's where you first notice the main issue with this lounge: it is filled to the absolute brim and beyond. Even on a Sunday morning, hardly a business traveller peak time, it was hard to find a seat.
Your author and his other half ended up sitting at one of the window tables for our entire stay — although the window view itself is blocked by sun visors — simply because no other seating was available.
With so many other passengers, photographs of the wider lounge were impossible while respecting the privacy of other passengers, but others have chronicled the space itself during quieter periods. 
The lounge itself sits upstairs in the relatively modern, but small, departures area in the Schengen side of the Lisbon terminal, after security: in other words, the part of the airport that's for the common European visa area destinations.
Travellers to all other destinations wishing to use the lounge need to fully clear immigration and security into Portugal, which in Lisbon is neither a swift nor an efficient process, particularly during COVID when there are additional queues for testing documentation checks. 
Indeed, on our return from Miami — with the lounge's showers taken out of service as a rather inexplicable COVID precaution, and thus little to attract us to it — we decided not to bother and simply proceeded to the non-Schengen departure area 2.5 hours in advance.
All that being said, the food and beverages in the lounge were satisfactory, with a Portuguese-style breakfast buffet featuring meats, cheeses, choices from the bakery and some assorted snack items, as well as a rather iffy-looking hot food selection. It was all rather of the quality I'd expect to find in the average budget breakfast buffet in something like an Ibis hotel.
The lounge catering also offered warm/ambient finger food like quiches and savoury mini pies, larger versions of which TAP had served on the inbound flight in business.
The standout was the delicious Portuguese egg tarts, pasteis de nata, which were exceedingly moreish.
Cans of the local Sagres beer and a half-dozen wines were in chillers (though not in the automated dispensers that used to be in the lounge), reinforcing TAP's praiseworthy focus on Portuguese food and drink, while a soda fountain offered fizzy drink options and the good old aviation standby of bitter lemon was also on offer. Machine-ground coffee, two tap beers, and a purified water dispenser rounded out the beverages.
Overall, there are bright sparks in the lounge: the bench seating is flexible for families and premium leisure travellers. We made a good breakfast out of what was on offer, and the wifi was fast enough for light usage. We didn't have a long layover, and didn't need the out-of-use showers.
Was the lounge a reasonable level of provision for TAP's cheap fares?
Sure: most premium economy fares don't offer lounge access.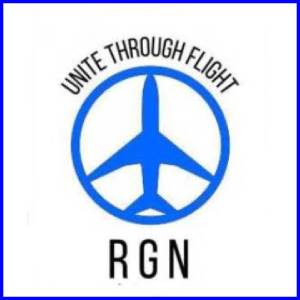 Does it compete favourably with other business class lounges?
To an extent. It's better than most airline club lounges in North America, about the same as Lufthansa's always overcrowded business lounges in Frankfurt, say, and slightly better than your average outstation lounge in most European airports. 
But this is a hub lounge core to its transfer operations, and if TAP ever wants to charge premium prices for its premium fares, it will need to add space — including something for non-Schengen-bound passengers.
It may also want to consider some softening of the design to make the space a little less harsh and a little more welcoming, as well as adding more premium food and beverage options. 
Related Articles:
Featured image credited to Fintan Horan-Stear