Outside the realms of frequent travelers, an airline lounge is of a refined, elegant, upmarket space filled with objets d'art and chaises-longues, where idle upper class layabouts drink cocktails and Champagne while dining on foie gras and caviar.
Sure, some ultra-exclusive first class lounges are like that. But for the most part, your airport lounge has more in common with a hotel breakfast zone in an Ibis or a La Quinta than the Ritz. And these days, they're for more than just corporate Ryan Bingham stereotypes from Up in the Air.
As someone who is a regular independent business traveler – when not grounded due to a pandemic –  I've found that I'm increasingly looking to the lounge as part of my work-life and productivity balance when traveling. Talking with friends in similar work positions, I'm not the only one — and airlines could do with some thinking about how to attract and serve this growing group of travelers with their lounges in a post-pandemic world.
The gig economy is a big driver towards spending more time at the airport
It might seem counterintuitive, but with the pivot in the global economy towards contractors and gig-based workers, the airport lounge has become more important as a "third place", the kind of liminal space that isn't quite home and isn't quite work, sort of a coworking space on the go.
(Indeed, it has long surprised me that coworking behemoths like WeWork haven't got in on the airport coworking space in cities where they have a strong presence.)
The drivers behind this shift are numerous: without expense accounts for taxi or car service dropoffs, independent travelers are using more public transportation, and thus need to leave more time as a buffer in case of delays.
For many independent business travelers and contractors, the kind of corporate hotel where a late checkout is available — or even where a comfortable work area is provided — is outside their budget.
Even for corporate travelers, many businesses were cutting back on their level of hotel spend before the coronavirus crisis. Moreover, the ongoing "enhancement" of frequent guest benefits means that fewer travelers have the option of working in business lounges or extending checkout times, while hotels seem less keen to extend checkout times.
As a result, if people will be spending more time in airports, they're going to want to make the most of that time rather than wasting it.
Enter the airport lounge, with wifi, power plugs, connectivity and hopefully at the very least some form of comfortable chair and table — and airlines can improve their provisions by seeking the holy grail of multifunctional lounge space that offers all of them together.
Airport food has gotten more expensive
As a rule, airport food is better today than it ever has been, whether that's with the everyday Starbucks wrap or the growing trend of localized passenger experience like Melbourne's Brunetti café. But it's also expensive, particularly for people who aren't on an expense account.
That makes the lounge a critical place to refuel for independent business travelers, although few airlines have gotten this right, with too much unappealing industrial catering and too little attention to actual food trends and needs in the world beyond.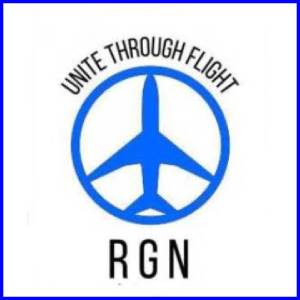 My home airport, Lyon, serves a city renowned as a world gastronomic capital, but its airport-operated lounges unapologetically serve slabs of industrial "pizza" that are surprisingly legal to serve as food in France and probably wouldn't be legal to call "pizza" in Italy.
Cathay Pacific does food really well in its lounges: its on-demand noodle bar is both bang on brand and bang on trend, and there's something deeply comfort-food about a hot bowl.
These two trends can be helpfully combined: Air New Zealand's genius idea of having a drinks-sandwich-and-cake Koru Express regional lounge with a bit of workspace that backs onto a café to take care of all the staffing is a handy way to create a lounge space even at a smaller airport.
As the aviation industry recovers from the COVID-19 pandemic, it will be forever changed. Is it time that the face of its lounges change too?
Related Articles: