Swiss and its Lufthansa Group parent have long operated an unusual model of airline lounges: the Business Lounge for business class passengers only, the Senator Lounge for Gold-level cardholders plus partner first class passengers, and the First Lounge (and Terminal at Frankfurt) for its own first class passengers. Now, Swiss is selling access to the lowest class lounge in Zurich or Geneva to any passenger on Swiss, its leisure carrier Edelsweiss, parent Lufthansa, or sibling Austrian, for 39 Swiss Francs (the Franc is roughly at parity with the US dollar).
On the surface, this is a smart move, and one that the US airlines have long offered, although their lounge system works differently on a club membership basis rather than entry being granted on the basis of purchased ticket. After all, those annual $130 billion of ancillary airline revenues by 2020 aren't going to earn themselves, and Swiss is a relatively low-risk opportunity for the Lufthansa Group to test the waters before taking the wider plunge.
But, as with many ancillary fees, it's also a problem for paying business class passengers, who may look at the option of purchased lounge access and the same economy class seat as in Swiss' European business class as superior to buying the more expensive fare. On a representative example date from London to Zurich four weeks from now, for example, Swiss' economy starts at US$107 roundtrip, while business is $435.
Similarly, one of the benefits for paying business class passengers of a lounge before a longhaul flight is for a quiet space to get some work done, enjoy a relaxing beverage and have a snack before the flight. These lounges are often already very busy and offer a sub-par experience when compared with the home hub offerings of other European competitors in terms of noise, comfort, food, beverage and general ambience.
It already seems more reasonable for paying longhaul business class passengers to be eligible for entry to the Senator Lounge, for example, and that perception will only get stronger as more people are allowed into the business class lounge.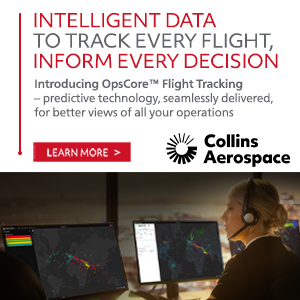 The lounge benefit for business class passengers is devalued when the space becomes busier and filled with families or other travellers who have different aims than the quiet work combination of business class passengers, especially if Swiss uses the buy-your-way-in programme as a way to sweat its existing assets rather than making the cost-benefit case for increasing capital investments in them to accommodate their varying needs.
The non-capital investments that are needed are also less likely with more pay-your-way-in passengers, particularly those who are concentrating on getting the most out of their $39 (and, indeed, potentially causing inflight disruptions if their concentration is on the wine, beer and spirits offerings).
For paying business class customers, for example, it's unlikely that Swiss will see a business case for upgrading the $8 "wine flavoured drink" that it offers instead of Champagne, Sekt or indeed Prosecco in its business (and Senator) lounges, if the passengers drinking it are paying $107+39 rather than $435.
The issue for Swiss is that in carving out a few $39 ancillary payments it may kill the relatively golden goose of business class travellers, whom it connects conveniently, efficiently and relatively elegantly over its dual hubs in Zurich and Geneva.
Related Articles: