Finding silver linings in the airline passenger experience world during the COVID-19 pandemic seems like finding a diamond-encrusted needle attached to a winning lottery ticket in the proverbial haystack. But they do exist, as British Airways' London Heathrow lounge catering — now online on-demand, plated, and served to travellers' tables — demonstrates.
Prior to the new COVID-19 system being put in place, British Airways' lounge food was widely panned for its selection, presentation and quality.
As Adam Cobb, a digital marketing manager and British Airways frequent flyer based in Manchester, who often uses the airline's business class lounges puts it, "the previous offering was fairly poor and uninspired. It also never changed in the time the lounge was open. Most of it was fairly typical cafeteria food that would sit under heat lamps for a long time and dry out."
In terms of variety — or lack thereof — Cobb says, "there was usually a chicken dish the name of which changed frequently without any notable change to the contents — I had seen it referred to as Singapore, Malaysian and Portuguese chicken without any perceptible difference. Between 3pm and 6pm the offering was cut down to cake and sandwiches, which was pretty poor if you were, say, coming off a west coast or Far East long haul and wanted to connect."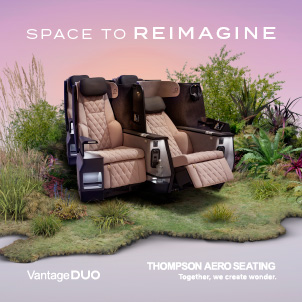 Moreover, Cobb says, "the cleanliness around food stations often wasn't great and stuff used to be left to pile up."
Gold-card holder and British Airways first class lounge habituée Ana Silva O'Reilly, the UK-based founder of luxury travel blog Mrs O Around the World writes that the lounge service has been "historically poor", and highlights that even in first the "service had been a struggle for the last couple of years — you had to chase people in order to place your order and not often you'd get a smile."
Now though, across the lounges, every table has been numbered and features a QR code, and ordering is done online from a reduced menu that Silva O'Reilly and Cobb both agree is much improved on the old one.
The food menu in the business class lounge, Cobb says, is "less varied but generally better. Galleries Club breakfast is bacon or omelette rolls and a fairly comprehensive continental selection. The Greek yoghurt is my pick. The rest of the day option is one or two hot dishes — not the best food ever and very carby, but they fill a hole — or sandwiches and afternoon tea."
Midday business lounge hot options on one of Cobb's recent trips comprised a chili con carne, Spanish chickpea and lentil cassoulet, soup of the day, and a Thai green chicken and vegetable curry. It's nothing beyond the kind of bulk catering you might find in a basic office canteen, but it is at least filling.
Moreover, the new system has increased the amount of staff interaction, providing opportunities for the airline to engage with its passengers and give them a memorable journey.
"Service is super quick and staff are much friendlier," Silva O'Reilly observes of the first class lounge, which she has passed through during the mornings several times this year. She does, however, think some of the menu decisions don't make sense: "whereas it made sense in July when this type of service was new, it's a bit odd that you cannot order toast still, or a bacon sandwich."
It will be fascinating to see how this service evolves during the time that barrier measures and hygiene precautions against COVID-19 remain widely necessary, and if it remains after the situation transitions from a public health crisis to an economic one.
"Overall," Silva O'Reilly concludes, "it's a much more positive experience and so far it's worked very well. I hope it continues in some way."
Related Articles:
Main image credit, Ana Silva O'Reilly.