When images started emerging late last year of China Airlines' first new Airbus A321neo and its interiors, industry stakeholders and travelers alike were impressed by the carrier's attention to detail. From the thoughtfully chosen thermoplastics and lush color palette to the wireless charging in full-flat business class seats and nose-to-tail IFE, the twinjet sparked delight. Missing in the messaging, however, was clarity about inflight connectivity aboard the A321neo, though it sported a telltale antenna radome hump atop the fuselage.
That question was answered today when Inmarsat revealed that its Ka-band satellite-powered GX Aviation service is supporting Internet onboard China Airlines' first A321neo — which entered revenue service on Sunday between Taoyuan, Taiwan and Hong Kong — and that the connectivity solution will be offered on the carrier's entire 25-strong A321neo order.
Access to the onboard Internet service is provided by GX value added reseller and integrator SITA, which has been selected by China Airlines as its inflight connectivity service provider — a departure for the Taiwanese national carrier given that it counts Panasonic Avionics as a partner in delivering connectivity on widebody aircraft. SITA's IFC solution, based on GX, has long been linefit offerable in the A320 family catalog.
According to China Airlines' website, business class passengers aboard the A321neo will receive a complimentary Wi-Fi pass covering 100MB of data, while all passengers will have "free texting", which is "not applicable to pictures, audio and video transmission".
The carrier is already seeking to mitigate any confusion about its multi-source approach to IFC vendors by explaining on its website that Wi-Fi passes purchased or redeemed via coupon for Airbus A350 or Boeing 777 flights do not transfer to connecting flights operated by the A321neo (nor, it seems, do Wi-Fi passes transfer from one A321neo flight to another A321neo flight).
China Airlines provides the following examples as a means of explanation:
Example A: I have purchased 24 hours of in-flight Wi-Fi service on the B777 aircraft's flight from LAX to BKK, and I still have 9 hours remaining time when I arrived in Taipei for transfer, and my onward flight to Bangkok is operated by A350 aircraft. Can I continue to use my remaining hours on the connecting flight? A: Yes, as long as the connecting flight is also operated by A350/B777 aircraft type.

Example B: I have purchased 3 hours of in-flight Wi-Fi service on the A350 aircraft's flight from NRT to MNL, and I still have 1 hour remaining time when I arrived in Taipei for transfer, and my onward flight to Manila is operated by A321neo aircraft. Can I continue to use my remaining time on the connecting flight? A: No, the remained hours can only be used on the A350/B777 aircraft types for connecting flights.

Example C: I have purchased 300MB of in-flight Wi-Fi service on the A321neo aircraft's flight from TPE to HKG, and I still have 100MB remaining data when I arrived in Hong Kong, and my return flight is also operated by A321neo aircraft. Can I continue to use my remaining data on the return flight? A: No, the data plan purchased or redeemed on A321neo aircraft is only available on the current flight.
Onboard its A350s and 777s, China Airlines offers three paid pass options based on session duration and one MB package. The carrier's aforementioned reference to 300MB of data on the A321neo obviously suggests that such a package exists, but it is presently unclear if full-flight options are available.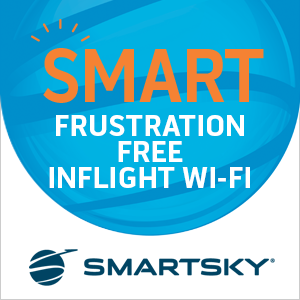 Passengers aboard the re-engined Airbus narrowbodies can, said Inmarsat in a statement, expect to "seamlessly browse the Internet, stream video and audio, shop online and catch-up with work, all from the comfort of their seat".
Streaming can quickly eat up MBs, as readers are all too aware.
"We are delighted to welcome China Airlines as our latest GX Aviation inflight broadband customer, especially at a time when the carrier is welcoming millions of its passengers back to the skies," said Inmarsat Aviation SVP of Inflight Connectivity Business Niels Steenstrup.
"The fact that this is our second new airline customer announcement with SITA in recent months is testament to our successful partnership and also reinforces strong demand for our market-leading connectivity, despite the challenges that Covid-19 has presented to the aviation industry over the past two years."
Related Articles:
All images credited to