Five years ago I answered a telephone call where the caller (a market research company) asked if I had an hour to share my thoughts on the future of inflight entertainment. "Okay, sure," I said. "What do you want to know?"
If you remember, five years ago was a time when the iPad first generation dominated holiday gift lists, and when cell phones were trending upward in size after a decade of shrinking to candy-bar morsels (shout-out to the Motorola Razr). During my chat with the researchers, it became quite apparent that my role was to provide some sound bytes to back up what they saw as a foregone conclusion: that the proliferation of personal electronic devices would quickly render embedded IFE useless. It went beyond that: their leading questions pointed to a thesis that any airline opting to install an IFE system, versus just letting passengers BYOD, was making a foolish and uninformed move.
I'm afraid I disappointed them.
You see, I believe in IFE. Having traveled the world over many times, this journalist knows that seat-back screens still make a positive impact in the passenger experience, most especially on longhaul flights. Airlines mostly agree and, as you may have noticed, the last several years have seen a frog leap fight for the right to claim the "largest screens in the industry" (indeed we're up to 13.3" in economy, 23" in business, and a whopping 32" in first on Emirates, the current leader).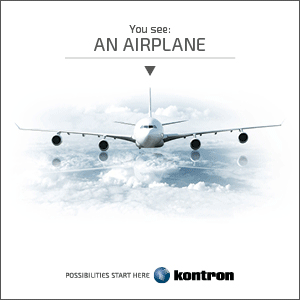 Now Panasonic Avionics and Singapore Airlines have settled on what appears to be the ideal solution to the popular BYOD vs embedded debate with their combination of the next-generation eX3 system and SIA's companion app.
As installed on SIA's A350s, the system is a full, embedded IFE suite with the addition of a companion app, launched only last month, that enables passengers to review the entertainment content available on their flight in advance, at home and on their personal device, with the added function of creating playlists of favorites, whether that's movies and TV shows or music.
Come travel day, the passenger sits in their airplane seat, syncs their personal device with the onboard system (a very straightforward process), and is able to use their own device to access their pre-set playlist or, most intriguingly, to forgo the embedded controls and instead navigate via an intuitive GUI interface on their own device.
The app is now available on iOS and Android tablets, with rollout to iOS and Android smartphones to follow later this year. It is a beautiful, straightforward, seamless evolution—all judgments I make having trialled the app on board the Singapore Airlines A350 in March. You can download it right now for free. Once seated and synced, passengers may launch, control, view, multi-task, and move within the SIA KrisWorld. Adjust volume and screen brightness, skip around in your movie or surf show descriptions for your next hour's entertainment, and, of course, swipe to check your flight's progress.
So why would anyone want this? For one, it eliminates having to learn the buttons and quirks and commands of an embedded remote (don't worry, there is still one in the armrest). Passengers are also free to multi-task, as previously stated, and know in advance if there's any worthwhile content to make this a flight for indulging in entertainment or, alternatively, getting some work done. It's also speedier, better in line with the average human's ever-shortening attention span (no more "one Mississippi two Mississippi"-long pauses before your command registers in the system).
The Airline Passenger Experience Association's (APEX) recent Global Passenger Insights Survey shows that roughly 50% of passengers use both embedded IFE and their smartphone or tablet concurrently when possible and "people love to be watching two things at once", as reported by Future Travel Experience. For me, I typically focus my eyes on three things: a movie, the moving map, and a little bit of work – the latter was facilitated on the SIA A350 by the additional presence of Panasonic's Global Communications Suite inclusive of broadband Internet, mobile phone services, and global live TV.
Ms. Rui Ong, an IFE executive at SIA, shared that the new companion app runs on the intranet and is even able to be downloaded, free of charge, while in-flight. Every feature has been considered. "We chose a dark background because, in a dim cabin, it's easier on the eyes. And, because most passengers go straight for the movie section, that is our landing page," says Ong.
And, if a passenger should happen to switch seats and worry that his or her preferences and bookmarks won't follow, fear not – they will. "You do not need to enter your booking code or reservation details, just bring your device onboard; the information is stored within the app," says Ong. And how early can a traveler browse the offerings? "On the ground you can access two months of media at a time, so you'll know what's playing this month and next onboard, and we update it monthly of course."
Now, is there anything as lovely as being so completely and satisfyingly entertained that a 12-hour flight passes as if it were only two? I can't help but think back to that phone call, five years ago, and imagine what the researchers would think of the full Panasonic Avionics eX3 and Global Communications Suite on the Singapore Airlines A350. Probably their brains would explode.