When Lufthansa's social-forward @lufthansaviews Instagram released a sneak peek of what it billed as an "updated business class", your author's eyes swivelled slightly: was this the much-billed, much-delayed seat concept released in 2017 as a rendering in the now even further delayed Boeing 777X?
The answer didn't take much sleuthing. No, it's not the new business class, it's an oddly off-colour reskinning of the five-year-old Thompson Vantage XL seats Lufthansa inherited from Philippine Airlines' A350s. The base model, if your author's memory serves, first débuted on Qantas in late 2014. The new layout is now live on Lufthansa's website [PDF].
The "update" seems to be little more than putting grey-blue seat covers where there used to be elegant custom fabric designed by LIFT Aero Design (as seen here and above on a PAL A330).
It's still a massive upgrade to the seats on any other Lufthansa aircraft, however, and that poses a particularly hard question to Lufthansa, Austrian, Brussels and Swiss. What, precisely, are they going to do about the lack of the 777X when it comes to the new business class?
In late 2019, Lufthansa's then-head of passenger experience design Guido Woska, who left the airline in January 2020 after ten months according to his LinkedIn profile, discussed the forthcoming 777X seat with Runway Girl Network at some length,
The issue is that Lufthansa's current Collins Diamond seat is old. It's so long in the tooth that it might as well be a walrus. The seat's maker has gone through three full ownership structures since making the seat: B/E Aerospace to Rockwell Collins to Collins Aerospace. It was launched by a customer that no longer exists, Continental Airlines, although owing to another famously slow rollout, the Safran Optima platform's Polaris, successor carrier United Airlines is still flying the product on some of the aircraft that used to belong to Continental.
Lufthansa's "footsie class" layout as débuted on the airline's Airbus A380 and Boeing 747-8I (and varied away from footsie class on some refits, but maintained on others and in the centre section of the A350), was comparatively mediocre — as your author put it — all the way back in 2017, which is now a full five years ago. It's a mid-2000s product that is now in the mid-2020s with no sign of replacement.
That's not a slam on the product ipso facto: Diamond was solid in the mid-2000s and it has its fans still today. It's reliable and consistent.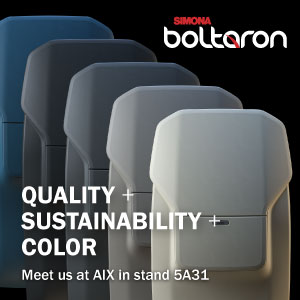 But now, with Boeing pushing delivery of its 777X into 2025, as scooped last week by Jon Ostrower at The Air Current, there are passenger experience ramifications.
If the airline maintains its plan to introduce its new business class on the 777X, the very first aircraft won't be arriving for another three years.
If the plan remains to have product consistency not just within Lufthansa-the-airline but within the Lufthansa Group, it will then need to retrofit the rest of its fleet while also installing a new product on the Boeing 787-9 aircraft that are on order.
One assumes the group-wide task will be to refit essentially all widebody airframes in global service bar the A380, namely the A330/A340, A350, 767 (unless Austrian has retired it), 777, 777X (which has a wider cabin than the 777) and 787. It may also need to provide a narrowbody longhaul version for the A320neo family.
It cannot be overestimated how much design, modification, customisation and certification work that is for a single seatmaker and a single airline group.
Your author proposes that Lufthansa bite the bullet, decide that the new business class can't wait for the 777X, and determine when and where it's going to introduce a product fit for this decade.
Related Articles:
Featured image credited to LIFT Aero Design for Philippine Airlines