EVERETT: Boeing welcomed its newest airliner, the enormous 777-9X, to the skies for the first time on Saturday. The crucial milestone ushers the program into the flight test phase required for certification. Boeing anticipates first delivery in early 2021.
The third time was the charm for Boeing, which had previously attempted a first flight twice in recent days. Both attempts – one of which made it all the way to the runway before being scrubbed hours later – were fouled by heavy wind and rain.
Today the twinjet triumphed, sailing into grey skies at 10:09 PST, much to the delight of onlookers. It was airborne for five hours, completing a series of basic flight tests. It landed at nearby Boeing Field, the company's test-flight hub, and was greeted with a short arrival ceremony.
A revamp of Boeing's extremely popular Boeing 777 line, the 777X features a new carbon-composite wing (the largest ever), bigger windows, and 11ft tall folding wingtips. The aircraft aloft today is a 777-9X, the larger of two expected family members. It will seat between 384 and 426 passengers in a two-class configuration. It has an anticipated range of 7285 nmi, or roughly the distance from Los Angeles to Dubai.
A smaller but longer range -8X is expected, but weak demand and other priorities have, for now, placed its development on the back burner. "We've decided to put a pause on that airplane and slide it out," said Wendy Sowers, director of marketing for the 777X program, adding that a 2024 offering would be more likely.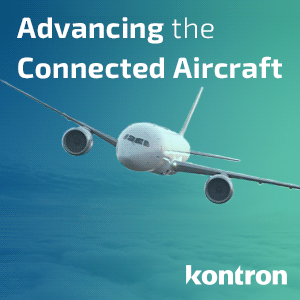 Boeing says passengers can look forward to a number of features, many of which have been grafted over from the company's innovate 787 Dreamliner. The most obvious are the windows, which despite the 777X's aluminum fuselage will be 30% bigger, and placed higher on the fuselage. Operators have the option of choosing dimmable technology technology, as offered as standard on the 787.
The airframer has also vowed that the 777X, in 10-abreast configuration, will be more comfortable for economy class passengers than the 777-300ER through interior sidewall refinements. Economy seats destined to be installed on the aircraft measure 17.4 inches in width.
The 777X is built to compete with Airbus' A350-1000. Boeing says it will carry 53 more seats at 10% lower costs. The new twinjet is also intended to replace its older sibling, the existing Boeing 777-300 aircraft at 13% lower costs. It made a splashy debut seven years ago at the 2013 Dubai Air Show, where launch customer Emirates announced a jaw-dropping order for 150 777Xs at a standing room only press conference. It was the largest aircraft order ever at the time, valued at $76 billion US at sticker prices.
As of today, the order book counts 309 firm orders from the likes of ANA, British Airways, Cathay Pacific, Lufthansa, Qatar Airways and Singapore Airlines. The pace, however, has been slow as of late. And Emirates' large order has been scaled back.
Boeing remains publicly unconcerned about the low number so far. The company, in a media briefing attended by Runway Girl Network, said it expects airlines to need 60-100 jets per year going forward based simply on retirement of existing widebody jets such as Boeing's 777-300.
The successful flight today was a much needed shot of good news for the beleaguered manufacturer, which has struggled with a series of crises on almost every front over the past 18 months.
On the 777X, Boeing had initially planned first-flight for summer of 2019, but issues with the aircraft's new General Electric GE9X engines forced the airframer to hold back as GE retooled and recertified the engine. The slip-up pushed the program back several months, from an original delivery date in mid-2020.
Additionally, Boeing's Starliner space program recently failed a key milestone; cracks in the current generation of 737s began appearing last year, much earlier than expected; and its KC-46 aerial refueling tanker has faced a litany of ongoing setbacks.
The 737 MAX remains chief among Boeing's problems more than a year after the first of two airplanes crashed in similar circumstances. Both would soon be tied to a previously unknown software program called MCAS, and Boeing's season of ongoing groundings, shocking internal emails, congressional castigations, and an ousted CEO would begin in earnest.
Fallout from the MAX is likely to extend into the 777X program as Boeing's newly strained relationship with the Federal Aviation Administration continues to suffer. The safety agency has focused a harsh spotlight on Boeing certifications following the MAX, spurring concerns that the 777X process may be longer and more intense than previously thought.
"We're going to take all the lessons learned with the MAX and be applying them," said Sowers.
And then there's the open question of whether foreign certification regulators will continue to accept the FAA's stamp of approval as their own. Several have been openly wary of continuing the decades-long practice after it was revealed that the FAA had frequently allowed Boeing to self-certify test results for the MAX. In a worst case scenario, Boeing could be forced to certify the jet on a country by country basis, a time-consuming and hugely expensive task.
Either, in addition to any issues that crop up during testing, could mean further slippage on published delivery dates.
But for now, it's all smiles at Boeing. The aircraft landed at Boeing Field in Seattle, just past 2pm local time in a light mist.
Related Articles: