The upward pressure on business class from premium economy (and even the cheap seats down back) is hitting Lufthansa even more clearly than previously, as the German carrier takes delivery of its new Airbus A350-900 aircraft — its best down the back, but without any real improvements up front.
The rear two thirds of the aircraft are Lufthansa's most comfortable ever on any aircraft in modern memory, both in economy and premium economy. Regular economy passengers can enjoy the 3-3-3 layout with Airbus' signature 18-inch wide A350 seats, while Lufthansa selected the more spacious 2-3-2 option in premium economy compared with the 2-4-2 configuration chosen by several other airlines operating the A350.
The problem is in the pointy end. Without a first class cabin — not even four seats in the very front — Lufthansa has only its mediocre business class seat, based on the B/E Aerospace Diamond product, for premium passengers.
While the Lufthansa seat does go fully flat, it doesn't offer direct aisle access, which has been offered in other airlines' business class since 2003 and is these days the mark of an airline that's serious about being a carrier of choice in business.
At least the A350 seats are not one hundred percent "footsie class", where passengers' feet point towards each other in an awkward V and are divided by a flimsy mini-screen at foot level. Only a third of the seats, in the centre, are the footsie-V arrangement, while the window pairs are in more of an H-layout, akin to every other airline's Diamond implementation, where each passenger has a small footwell of their own.
Passengers have the usual conundrum with the later version of this seat, though: avoid playing footsie with their neighbour but remain subject to the midnight clamber (where window passengers have to vault like either a gracious gazelle or a lumbering wildebeest over their aisle neighbour), or skip the clamber but get intimate with the socks in seat 8G.
The only improvement? A few shelves of self-service fruit, snacks and beverages mounted to the outside of the lavatory door that our Gallic friends over at FlightReport call, rather generously all things considered, "underwhelming".
No amount of choose-your-own physalis fruit — or even Lindor melty chocolates — standing next to the lavs in the industrial-(not)chic environs of a boarding door can make up for a distinctly sub-par business class seat experience.
Now, I'm aware that Lufthansa doesn't want to cannibalise first class revenue by offering a business class seat with direct aisle access. But it's also true that the airline will be basing these aircraft at Munich, where it has already been drawing down its first class operations. What, precisely, is there left to cannibalise out of the MUC market?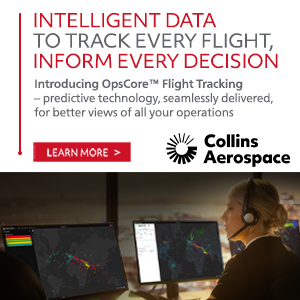 Further, if Munich is already going to be offering a different recipe of Lufthansa #PaxEx to Frankfurt, why not move to upgrade the business class seating for this hub, enabling those passengers who truly value a positive passenger experience to make the decision to fly via the far superior Bavarian airport than having to break out the hiking shoes for an interminable trek across Frankfurt's endless corridors?
And while its MRO operation can help with a refit (or, indeed, an install, since the ZIM premium economy seats were fitted by Lufthansa Technik after delivery), it feels like any upgrade programme will necessarily be inefficient given the increasing lead-times between entry into service and the major overhauls that many airlines have used as an opportunity for cabin refurbishments.
Lufthansa — already in a series of difficult corporate positions — may well come to regret its decision not to bite the bullet and install a decent business class on its A350.
Related Articles: