Rapidly growing Canadian start-up Flair Airlines faces allegations that it may have fallen afoul of ownership-related provisions in the Canada Transportation Act. But the ultra low-cost carrier believes there is "zero chance" it will have its license revoked, and has sought approval from Transport Canada for a temporary exemption to the provisions.
In a statement provided to Runway Girl Network, Transport Canada confirmed that it has received the request from Flair Airlines "for a temporary exemption from ownership-related provisions in the Canada Transportation Act".
It said it is "currently considering the request and will provide a recommendation to the [Transport] Minister in due course. The Minister will then make the final decision on the exemption request. This decision will be communicated to the applicant first, and will be made public, thereafter. There is no legislated timing associated with these steps."
The government department sought industry input about Flair by 18 April 2022. "Such consultations are designed to increase the rigour of the Minister's assessment of the public interest arguments presented, as well as transparency and accountability," Transport Canada told RGN on 27 April.
Flair Airlines' ownership and control has been under media scrutiny since 3 March, when the Canadian Transportation Agency (CTA), the quasi-judicial tribunal of the Government that makes decisions relating to federally-regulated modes of transportation, released a statement regarding a preliminary determination finding that: "Flair may not be controlled in fact by Canadians and may, therefore, not be ''Canadian', as defined in the Canada Transportation Act, SC 1996, c 10."  The carrier was given 60 days to respond to the allegations.
Canadian ownership of Flair is understood to be 58% and therefore appears to be well within the parameters of Canada's airline ownership requirements covering  'control in law'. However, Flair is facing questions about whether or not it meets the 'control in fact' aspects of the law.
Under the CTA's Guide to Canadian Ownership and Control in Fact for Air Transportation, control is not just about ownership of voting shares (control in law) but "control in fact can reside in the hands of different individuals or groups of individuals. Control in fact may exist even without ownership of any voting securities." Many factors are taken into consideration by the agency, but one in particular that may affect this case is leasing of assets as a means of indirect control. 
In January 2021, Flair announced it would lease 13 Boeing 737 MAX aircraft from one of its financiers, Miami-based 777 Partners, which has an agreement with Boeing for 24 new Boeing 737-8 aircraft along with options to purchase more. Recently, Flair announced an abundance of new routes in which it plans to operate these twinjets.
RGN submitted a number of questions to the CTA, including asking the agency what recourse would be available to passengers if Flair does not receive a temporary exemption. 
"The CTA will not comment as the matter is before an agency panel," it said, pointing us to the 3 March preliminary determination and noting that Flair has 60 calendar days to respond.
"The panel assigned to the case will determine what the next steps will be after it has had an opportunity to consider Flair's response. There is no specific timeline to render a determination. The panel will consider all evidence and if it determines at the end of the process that Flair is not Canadian, Flair's licences would be suspended. At the end of the review process, the CTA will issue a final public determination with reasons and its conclusions, which will be posted on its website."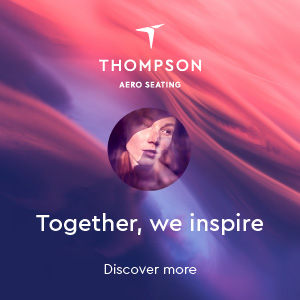 Flair, meanwhile, is very optimistic about its prospects. "There is zero chance that Flair is losing its license on May 3rd. Flair is here to finally make air travel affordable for all Canadians. The cost of air travel in Canada has been too high for too long, and I think we all know the reason why that is," declared CEO Stephen Jones in a 21 April tweet.
"We've taken out 80% of the issues that they've raised," he continued, "and so the CTA then has to have a relook at the situation and say, well, with all of those issues dealt with, do the remaining issues still cause us a problem?"
It is no secret that Canada lacks a strongly competitive aviation sector. But several new entrants are seeking to change the game, including Calgary-based ultra low-cost carrier Lynx Air, which has already commenced its no frills service. Toronto-based Canada Jetlines, meanwhile, is looking to launch revenue service this summer.
Flair could not be reached for direct comment.
Related Articles:
Featured image credited to Jane Abraham-Dunn