Canadian start-up Lynx Air is vowing to offer "ultra-affordable fares" when it launches no-frills, all-economy Boeing 737 MAX 8 service on domestic routes in the spring of 2022, and later on transborder routes and to other international destinations.
Formerly known as Enerjet and rebranded as Lynx Air last month, the Calgary, Alberta-based ultra-low-cost carrier (ULCC) has embraced an unbundled, 'a la carte' model that is similar to European budget operators and indeed some rivals in Canada — Alberta-headquartered Swoop and Flair Air (the former operates 737NGs and the latter a fleet of 737NGs and MAXs). Runway Girl Network reached out to Lynx Air president and CEO Merren McArthur to learn more.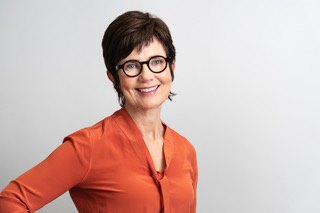 Asked how Lynx Air will differentiate from its competitors, McArthur said the ULCC is not focussed on how similar or different it will be from other airlines. "We welcome competition and look to inspire more people to travel with a fare structure based on simplicity, transparency and choice. With what we call 'à la carte pricing', customers will only pay for the products and services they want, saving money on the trip so they can spend more at their destination," she said.
"Lynx Air will also fly the latest generation of Boeing 737 aircraft, which are 14 percent more fuel efficient than the previous models, and these cost savings will enable us to offer pricing that competes with the lowest fares in the market," she continued.
According to Lynx Air, its first three 737 MAX 8s will arrive in early 2022. The company said it has firm orders and lease agreements in place for a total of 46 aircraft over the next seven years to meet anticipated demand.
"Our first planes will take to the skies in spring 2022," said McArthur, whose impressive resume includes stints as CEO of Tigerair Australia, CEO of Virgin Australia Regional Airlines and founding CEO of Virgin Australia Cargo.
From a passenger experience perspective, Lynx Air intends to fly high-density, 189-seat MAXs with economy class seats pitched at 28-30" and extra legroom economy seats pitched at 38".
McArthur suggested that Lynx Air's seat pitch "is similar to all our competitors", and even full-service carriers. For comparison, Swoop advertises its standard seat pitch on the 737NG as 29-30" and extra legroom pitch as being 34-38". SeatGuru lists WestJet's MAX 8 as having 31-34" pitched seats and Air Canada as offering 30-34".
Lynx Air will not offer inflight connectivity or entertainment. "Consistent with our ultra-affordable model, we won't be offering inflight connectivity, because it is costly to install and operate and we do not believe customers value connectivity enough to pay for it," said McArthur.
She added: "We won't be offering IFE because nearly all customers bring their own devices onboard with their entertainment pre-loaded and this gives them greater choice of content at no cost. That is what our model is all about — low cost and greater choice."
In a further nod to its no-frills model, Lynx Air will not offer any complimentary amenities onboard, with the carrier's CEO explaining that: "We are targeting value driven customers who would prefer to pay less for their flight than receive complimentary amenities that they may not even want or need."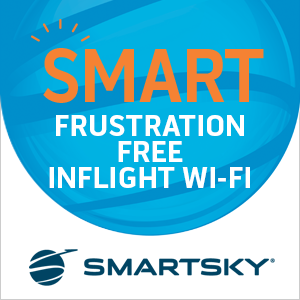 Lynx Air is among a cluster of Canadian new entrant carriers. Connect Airlines is looking to provide transborder short-hops with Bombardier Q400 turboprops from Toronto's downtown Billy Bishop airport, though it had hoped to be flying by now. Canada Jetlines, meanwhile, intends to fly Airbus A320s with Recaro slimline seats and wireless IFE from Moment.
Given the current challenges in aviation — and Canada's various travel restrictions due to the COVID-19 crisis — it may seem surprising that this trio is eyeing near-term launch dates. But there is certainly pent-up demand after nearly two years of a grueling, global pandemic. And Canada's neighbour to the south, the United States, also boasts a bevy of start-up airlines.
For Lynx Air, safety is the "number one priority", assured McArther. "We will follow all mandated COVID-19 Government of Canada guidelines, including having all staff and crew fully vaccinated. We will also implement stringent health and sanitation protocols to keep our passengers and our crew safe." Launch destinations will be announced soon, she said.
Related Articles:
All images credited to Lynx Air