Given the significant challenges faced by the Canadian aviation industry due to the COVID-19 crisis, the country's stringent travel requirements, and the government's latest warning discouraging non-essential international travel, it may seem ironic that no fewer than three new entrants — Connect Airlines, Canada Jetlines and Lynx Air — are looking to launch service.
But for Canada Jetlines, which has worked to get off the ground for years, the global pandemic has created a rare opportunity to access aircraft "at a much lower rate then pre-COVID rates and the same thing with our vendors' contracts", company CEO Eddy Doyle explained during a 9 December webinar.
"Our competitors have been financially weakened by the pandemic. We have the advantage of starting with a clean slate," stated Doyle plainly.
The Jetlines brand first came to our attention in December 2014 when it ordered five Boeing 737 MAX 7s with the goal of operating ultra-low-cost flights from a Vancouver base. One month later, then-CEO Jim Scott explained to Runway Girl Network that Jetlines would serve the big east-west market between Vancouver and southern Ontario during the summer months, whilst avoiding Toronto Pearson. It also planned to offer year-round services to US vacation destinations, as well as winter-season flying to other southern sun spots.
Since then, however, Jetlines' ownership structure and management has changed. So too has its operating strategy. Formally called Canada Jetlines, the company is now looking to make Toronto Pearson its hub airport, company chief commercial officer Duncan Bureau confirmed to RGN via email. Pending the requisite Canadian government approvals, Canada Jetlines plans to serve destinations in the US, the Caribbean and Mexico with Airbus A320 family aircraft (though the MAX order continues to be listed on Boeing's website). It also anticipates serving some Canadian destinations in the future.
"The previous business plan had contemplated using a Boeing aircraft. Given the current environment, the A320 aircraft represented a great opportunity for Jetlines as there are many available at very attractive lease rates," Bureau told RGN.
From a passenger experience standpoint, Doyle noted during the webinar that the A320 "has a very successful safety record and will also provide a slightly wider cabin than the 737". Notably, Canada Jetlines will not refer to itself as an ultra-low-cost carrier (ULCC) or indeed a LCC but will take advantage of a low-cost structure connecting Canadians with leisure destinations at competitive rates, said the executive.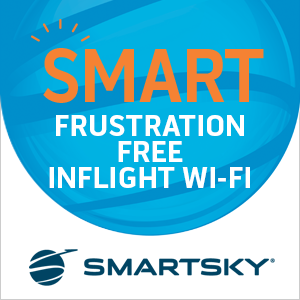 Canada Jetlines has already acquired an A320, which Doyle said will shortly enter a paint shop in Shannon, Ireland. The aircraft will feature Recaro 3530 seats in an all-economy class configuration inclusive of a few rows of extra-legroom seats up front, and passengers will be able to charge their phones or tablets, said Doyle. The refurbished twinjet will arrive in Canada in February 2022, with additional A320s expected to follow thereafter.
IFE installation on the first jet is also scheduled for February, said Doyle. French firm Moment will provide its portable wireless IFE solution, dubbed Flymingo Box, for the carrier's A320s, according to a statement from Moment. The IFE will be a browser-based platform, enabling passengers to stream audio and video content, digital shopping and a moving map to their devices.
Canada Jetlines has also signed a parts pooling agreement with Lufthansa Technik so the airline will not have to maintain spare parts inventory, explained Doyle. Parts inventory will be held at Toronto Pearson, and the airline will have access to it 24/7. Other maintenance partners include Safran Landing Systems, Hope Aero and FL Technics.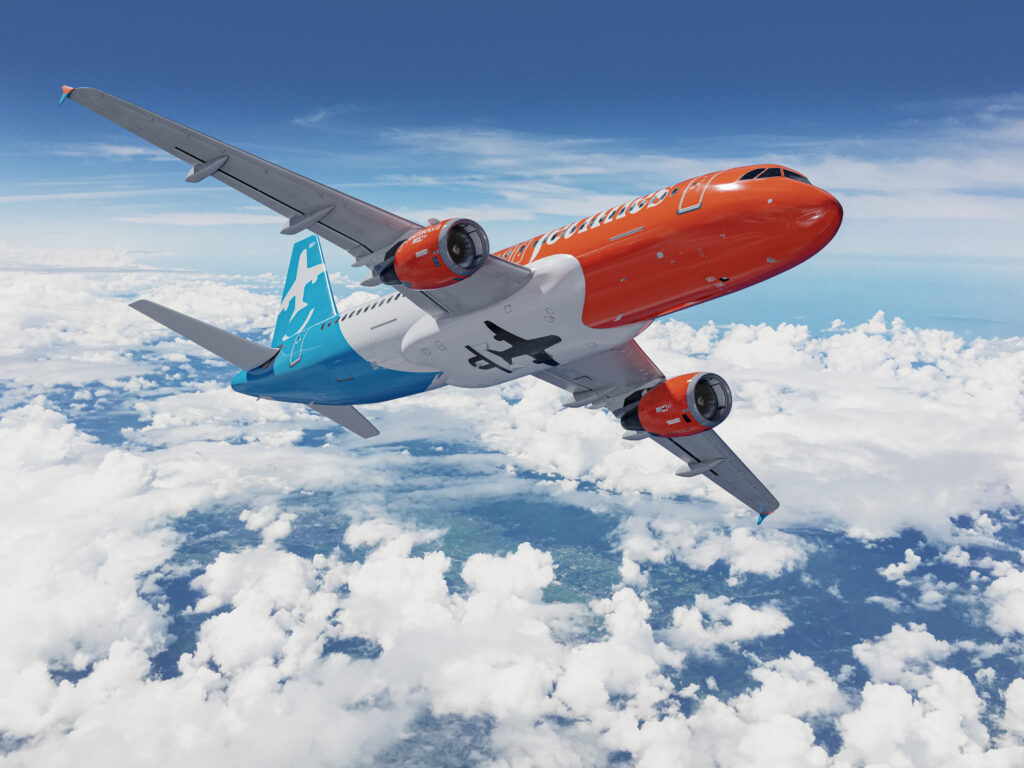 Initially, Canada Jetlines' subsidiary, Canada Jetlines Vacations, plans to jointly market and sell seats on public charter flights operated by Global Crossing Airlines (GlobalX) — a US operator that is understood to have been created through a merger with the original Jetlines, but which spun out Canada Jetlines in June of this year.
Multiple weekly roundtrip charter flights are expected to operate from Toronto to Miami and Fort Lauderdale in March 2022 for a six-week period, with the possibility of an extension of the contract. GlobalX will fly A320s on these routes.
"Canada Jetlines is an independent Canadian company seeking a Canadian AOC and is currently publicly traded on the NEO Stock Exchange. Global Crossing Airlines is an independent US carrier with a US AOC. The two companies will look to leverage opportunities together that do not require ATI," Bureau told RGN.
The Canadian start-up is now recruiting cabin crew members, saying in a notice today: "We can't wait to serve our customers in early 2022."
Related Articles:
All renderings credited to Canada Jetlines