The ongoing humanitarian catastrophe resulting from Russia's invasion of Ukraine is unfolding in all-too-real time on our TVs and mobile phones — whether for people still in Ukraine or those having sought refugee status in neighbouring countries or even further afield. The aviation industry, like many others, is doing its part with in-kind donations and work with charity partners to get help where it is needed.
Several airlines, including British Airways and Virgin Atlantic, are channelling funds raised through their existing onboard charity donation routes — the kind of 'pop your spare foreign currency change into the bag and hand it to the crew' programme that is commonplace within the industry — towards helping the victims of the conflict. Others are encouraging the donations of points or miles, either for transportation or for conversion into currency.
But many are partnering with aid organisations to help directly too. Virgin Atlantic worked with charities Save a Child, DniproKids and Magen David Adom UK to operate a relief flight evacuating 55 orphaned Ukrainian children and six carers to the UK from Warsaw. Called Project Light, the effort included donated fuel from Esso and supplies from other partners.
It's been our privilege to support today's relief flight, bringing 55 orphaned Ukrainian children and six carers away from the conflict in Ukraine and to safety in the UK. We'll continue to look for other ways to support the crisis, using the power of our people and our planes. pic.twitter.com/p9rBjG5jf7

— virginatlantic (@VirginAtlantic) March 23, 2022
The outbound flight to Poland also carried relief supplies including, Virgin says, "thermal blankets, hygiene packs, wound care, medical and surgical supplies, PPE and medicines".
Coordinating donated air cargo capacity can be complicated, as the complex logistics of international air freight transport requires specialist knowledge and detailed understanding — both of the requirements of cargo carriage and of how best to serve the partner charities. Ensuring that the right aid arrives to be transferred into the right hands at the right time is critical, especially in one-off or unusual flight operations.
To smooth the way, Virgin Atlantic partnered with Airlink, an industry nonprofit that coordinates the transportation of emergency supplies and relief workers for charities and other non-governmental organisations.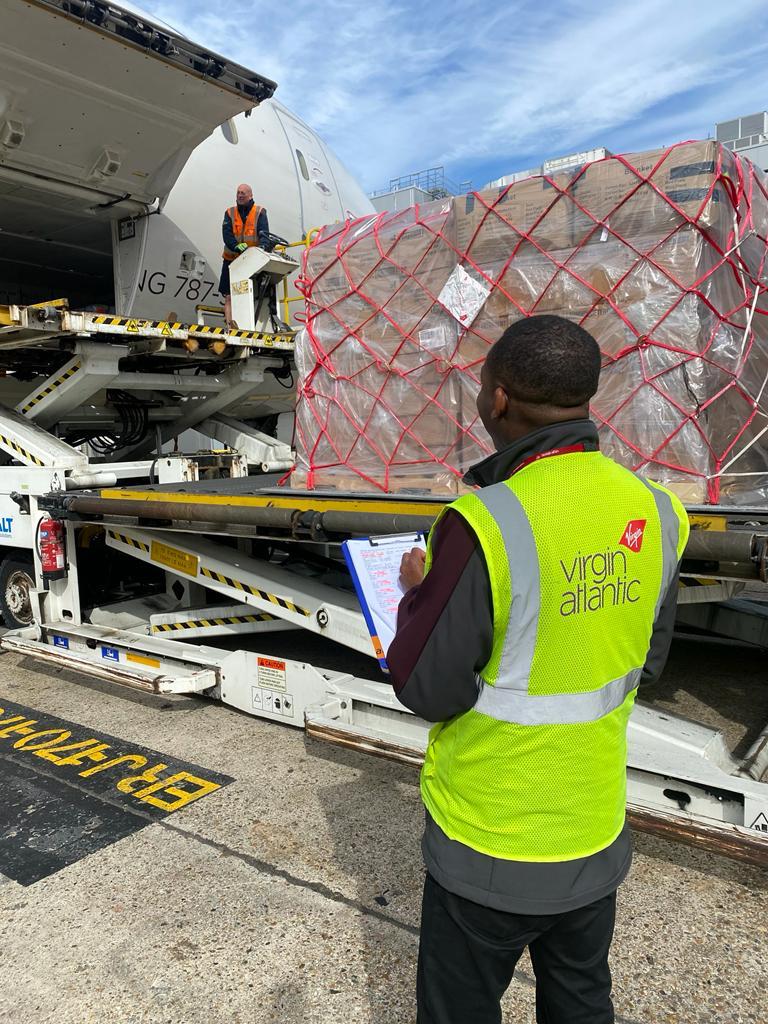 One of those NGOs is Convoy of Hope, and through the partnership more than 60,000 lbs (over 27,000 kg) of humanitarian supplies have been transported.
"Convoy of Hope's partnership with Airlink is crucial to getting supplies into the hands of those affected by the crisis as quickly as possible," explains Convoy of Hope's senior director of international disaster services Ryan Grabill.
"While many Ukrainians have escaped their country by seeking refuge in neighbouring countries, many more are still in Ukraine and cut off from nearly every standard supply chain mechanism on which they have come to rely. Airlink and Virgin Atlantic are making it possible for Convoy of Hope and our local partners to get needed supplies into people's hands in just a matter of days."
Airlink has also been working with Air Canada in a partnership that also includes relief organisation Project C.U.R.E. and humanitarian aid nonprofit GlobalMedic. The partners delivered medical and trauma supplies, including hospital beds, via the airline's hub in Toronto.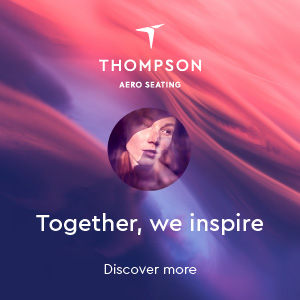 "We know from our aid partners the critical requirement for much needed medical and humanitarian supplies and our global partner Airlink reached out to us to help transport these vital items quickly," explains Air Canada's vice president for cargo Jason Berry.
"Importantly, both Airlink and GlobalMedic have the infrastructure and teams on the ground to ensure that the shipments will get to their destinations right after our flight arrives. We are proud of our employees who have stepped up to help organise the complex logistics, handle and operate this special flight so quickly."
As the crisis continues, and the situation on the ground for both civilians remaining in Ukraine and refugees at the country's borders deteriorates, continuing and expanding this vital coordination work will become even more important.
Related Articles:
All images credited to Airlink