As of this week KLM World Business Class customers on flights from Amsterdam can look forward to enjoying an exquisite new menu created by renowned Dutch star chef Jonnie Boer and sommelier Thérèse Boer of restaurant De Librije.
This year, KLM will also gradually introduce new Business Class tableware, designed by the famous Dutch designer Marcel Wanders.
KLM is proud to serve again dishes designed by the Netherlands' best chef Jonnie Boer. Previous collaboration with Jonnie and Thérèse Boer was much appreciated by KLM's customers. KLM is looking forward to again offering Jonnie's contemporary style and Thérèse's expertise in wines and hospitality.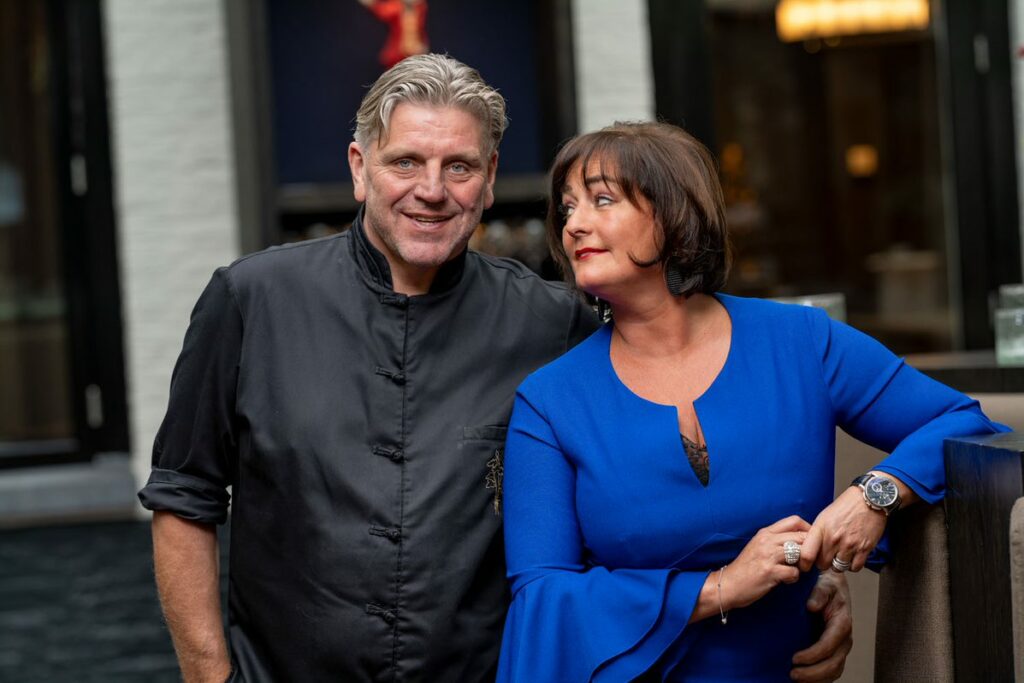 Every three months, World Business Class customers will be offered a new menu of starters and main dishes of Jonnie's signature. Until July 2022, customers can expect:
Starters
Tartelette of apple, potatoes, and green asparagus
A tasting of delicacies: grilled zucchini in a cream of tahini, chickpea salad, garlic feta, and nut salad
Main dishes
A selection of delicacies: a traditional vegetarian stew with roasted bell peppers, compote of braised onion and tomato served with mashed potato
Baked salmon with broccolini, roasted tomatoes and couscous
Chicken thigh in a star anise gravy served with braised green cabbage and potato puree
As of July, customers can look forward to a new choice in entrees and main dishes.
Sustainability
Jonnie Boer's use of recognisable, fresh, local ingredients and balanced use of animal protein, as well as KLM's carefully chosen local suppliers, underline KLM's sustainability goals. The new menu will also feature various vegetarian options.
New wine selection
Jonnie Boer's dishes will be accompanied by a range of exquisite wines, including Masi Tupungato – Passo Doble – 2019- Mendoz, Argentina (29 March – 10 April), and Domaine de Grangeneuve L'Initiale H – 2020 – Rhône – France (as from 10 April).
New tableware
In the second half of 2022, KLM will also start the introduction of new tableware in its World Business Class. This unique tableware includes a sustainable tray and crockery, which are designed by Marcel Wanders. The chinaware is made from bone china, and the tray from polypropylene: lightweight, more robust, and recyclable materials, which contributes to KLM's sustainability goals.
Investing in customers' journeys
KLM is always improving its services. By regularly collaborating with chefs and designers, KLM aims to make its passengers'' journeys thoroughly enjoyable and comfortable and to create a lasting relationship with its customers.
About KLM Royal Dutch Airlines   
For over a century, KLM has been a pioneer in the airline industry. KLM is the oldest airline still operating under its original name and aims to be the leading European network carrier in customer centricity, efficiency and sustainability. The KLM network connects the Netherlands with all of the world's key economic regions and is a powerful engine driving the Dutch economy.    
KLM Royal Dutch Airlines is part of the Air France–KLM Group. KLM is also a member of the global SkyTeam Alliance, which has 19 member airlines.
All images credited to KLM