SAUDIA has selected Inmarsat's GX Aviation-branded Ka-band satellite connectivity solution and new OneFi passenger experience platform for its upcoming fleet of 20 Airbus A321neos and 15 A321XLRs. It has also tapped Panasonic Avionics' NEXT IFE system, with 4K screens and Bluetooth audio, for these aircraft.
The national airline of Saudi Arabia is no stranger to inflight connectivity. SAUDIA is a long-time customer of SITA's L-band-supported Internet service. In partnership with SITA, it later opted for the Taqnia Space Ka/Ku broadband hybrid terminal for its A320 narrowbodies (the first hump was spotted at the end of 2018), and began doing the same for its Boeing 777s before the COVID-19 pandemic.
But SAUDIA's selection of GX for its forthcoming re-engined Airbus narrowbodies is notable on a number of fronts. Firstly, it signals the launch of GX in Saudi Arabia. According to Inmarsat, the deal is also the "first major inflight connectivity agreement in the Middle East" since the COVID-19 pandemic began.
SAUDIA also happens to be the first airline in the world to select the next generation GX terminal, developed with GDC Technics, featuring ThinKom's unique VICTS antenna as core. The first installation is expected in late 2022.
"The GDC Advanced Technology terminal's performance is being boosted further by continued enhancements to Inmarsat's Global Xpress (GX) satellite network. GX5, Inmarsat's most advanced satellite to date, is the latest in the network to enter commercial service. It will provide SAUDIA with significant layered capacity and network redundancy over the Middle East and Europe, which forms one of the world's busiest travel corridors," notes Inmarsat.
The news comes one week after Carlsbad, California-based Viasat announced plans to acquire Inmarsat. That mega deal, which is expected to be completed in the second half of 2022, will reshape the IFC landscape, giving Viasat an unprecedented footprint in the world fleet, including in the cabins and cockpits of leading airlines. SAUDIA's pick of GX will obviously be another feather in Viasat's cap when its acquisition of Inmarsat is complete.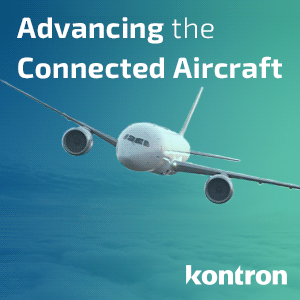 When the GX service is live, SAUDIA passengers will be able to seamlessly browse the Internet, stream videos, check social media, shop online and more during flights using their own personal devices, says Inmarsat.
Meanwhile, Inmarsat's OneFi platform "will serve as a catalyst for SAUDIA to monetise its inflight connectivity by bringing a host of onboard services together within a single portal interface", adds the London-headquartered firm in a statement. Members of SAUDIA's AlFursan frequent flyer programme will be able to access their accounts via OneFi in real-time from the comfort of their seats.
On the IFE front, Panasonic says in a statement that its NEXT IFE system will be installed on the 20 new A321neos and 15 A321neoXLR twinjets.
"In addition to the full cabin advanced HD experience, SAUDIA will also feature Bluetooth audio streaming, allowing Saudi's guests to unlock a library of premium entertainment options safely, using their own Bluetooth-enabled headphones," says the IFE giant. "Business Class passengers will be able to experience the full 4K experience on 16-inch screens and use wireless charging to seamlessly connect with friends, family and colleagues as soon as they reach their destination. In Economy Class, SAUDIA has selected 12-inch 4K screens, and high power USB charging at every seat."
Panasonic already provides IFE for the carrier's fleet of A320s and Boeing 787-10 twinjets, with a total 45 aircraft already utilizing its technology.
Related Articles:
Featured image credited to Inmarsat